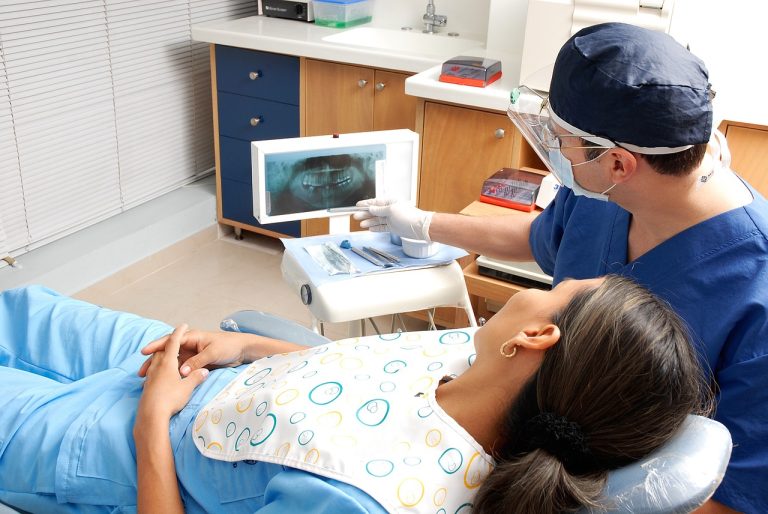 The last year has made many people leery of visiting the dentist, fearing they might contract some sort of disease. According to DentaVox survey data published by Dentistry Today, 58% of patients fear contracting the virus at the dentist. That's a number too big to ignore.
There's no doubt that many of your patients will be part of that 58%. Those patients will be highly critical of how you run your practice and will have high expectations. They'll expect you to disinfect each station after every patient, wash your hands after answering the phone, and wear full protective equipment like gloves, a mask, and a face shield.
Do you already have a plan in place to make your patient feel safe? If not, here are some ways you can help patients feel calm during their next dental visit.
1. Post your efforts to social media
Let people know what you're doing to create a clean, safe environment in your office. If you're cleaning after every patient, make that known. If you've got hourly or 3-hour cleaning cycles, make that known as well.
The more information you can give people ahead of time, the better they'll feel about coming in for a visit.
2. Let patients know they can tell you if they feel uncomfortable
Empower your patients to tell you if they feel uncomfortable during their visit. For example, tell them you want them to remind you or your staff if they see you break protocol. If you answer the phone and don't wash your hands, tell your patients you want them to say something.
Make your patients feel like they can point something out and ask you to wear additional protection. This will ease their mind immediately and will prevent them from walking out on the visit. The DentaVox survey mentioned above also found that 16% of patients would walk out of the office if their dentist answered the phone without changing gloves or washing their hands.
3. Openly recognize staff for taking precautions
When your patients see you openly recognizing staff for sticking to cleanliness protocols designed to protect patients, they'll feel more comfortable coming into your office. There are several ways to accomplish this:
· Post messages of recognition to social media where even the public can see. Post a simple recognition with a photo of the staff member in the process of cleaning with a message like, "thanks to [staff member name] for ensuring the office is disinfected after every patient to keep everyone safe."
· Give your dental assistants an award for taking great care of patients during the pandemic. You can find some beautiful custom awards and plaques from DIY Awards. Although the awards are designed with nurses in mind, you can easily customize the text for your dental assistants.
· If you choose to give out awards, film the event and post it to Facebook. Also, have your dental assistants display their awards where they will be visible to patients. Give patients every chance possible to know your staff is doing a good job keeping everyone safe.
4. Openly post the protocols you follow
Make sure you post your daily cleaning protocols where everyone can see them. You may have already posted your cleaning and disinfecting protocols to social media. However, when your patients step into your office, they won't necessarily remember that information. Some patients will come in without having seen your posts at all.
Include authoritative quotes or information wherever you post your protocols so that patients know the level of risk isn't as high as they believe. Plenty of dentists are already speaking out to ease patients' fears.
Dr. Terri Tiersky, the president of the Chicago Dental Society, told the Chicago Tribune that as long as an office is following all recommended infection protocols, "there are no risks associated with going to the dentist as it relates to transmitting the virus." Tiersky also said contracting COVID-19 is "very unlikely if the dentist is following all recommended protocols."
When your patients are fearful, they won't be able to think clearly. They will need many reminders of how safe your office is to visit.
Patients rely on you for information
Remember that patients won't necessarily be up-to-date with the latest facts about the virus, nor will they know the true potential for infection during their visit. Often, patients allow their fears to take over their thoughts and it's up to you and your staff to reduce that fear.