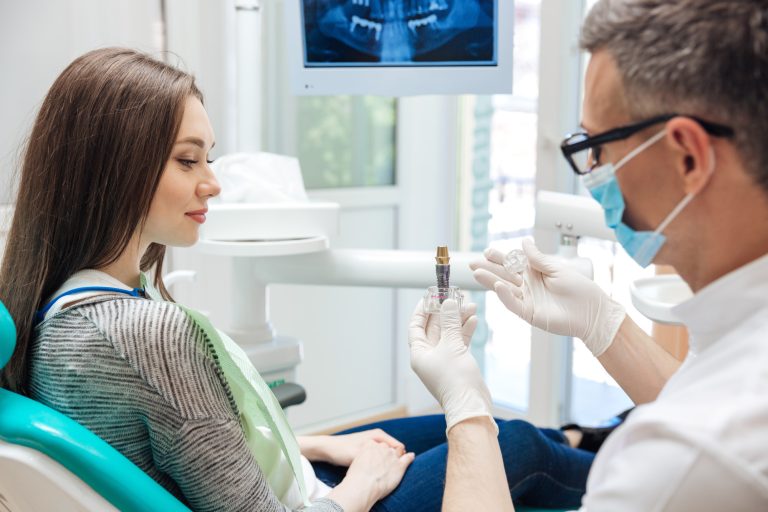 Orthodontists perform a number of procedures in the treatment of irregularities of the teeth and jaws. They use aligners, jaw repositioning appliances, lip and cheek bumpers, and more options to help their patients correct problem areas, but the single procedure they use most is the application of braces.
Not only can you heighten the success of each patient's braces treatment, the computerized review of indirect bonding saves you time on repositioning and wire bending, allowing you to see more patients in a day.
Indirect Bonding Saves Time On Braces Bracket Placement
Through the use of indirect bonding for braces, many orthodontists have seen a reduction in total bonding appointment time by a third or more. The increased accuracy of computerized predictive modeling results in fewer necessary appointments, reducing total treatment time, thus allowing you to see more patients.
When you invest in digital indirect bonding equipment for your practice, you can provide almost immediate turn-around time to your patients. A DIBS-AI system utilizes over thirty algorithms that heighten the accuracy and precision of:
Case Set-up
Using the DIBS system, you will complete an intraoral scan of the patient's dental structure. The thousands of images taken not only ensure accuracy but can also provide an almost instantaneous result.
After images are taken, the scan is uploaded into the DIBS-AI software where it can be reviewed and bracket systems can be designed.
Predictive modeling
This is a monumental element of the DIBS-AI system because multiple case scenarios can be tried and adjusted to create the perfect bracket system for your patient. You can mix and match bracket systems and then get a computerized image of the probable end results.
Orthodontic correction used to take some guesswork, but predictive modeling greatly reduces that, and in many cases can eliminate it altogether. Your patients will love fewer adjustments and office visits, and you will increase your ability to see more patients.
3D printing
Sometimes the hardest part about getting orthodontic patients is getting them in the chair. The anxiety of getting braces can be the most difficult part for some patients.
With DIBS-AI, the approved bracket system design can be sent to us for printing through OrthoSelect Labs and be manufactured within 24 hours. Better yet, you can invest in your own 3D printer and have a same-day turnaround time.
Bracket placement
Some cases may need a little more design and predictive modeling work, but imagine your patients' delight when they can come in, have the scan completed and approved, and have their newly-printed brackets placed in one appointment.
How These Time Savers Help Your Practice
Some orthodontic professionals have observed a reduction of repositioning appointments from 6-12 down to 0-3.
Less time in the chair means less time for adhesive interference from saliva or other contaminants.
Fewer appointments needed for total orthodontic treatment means fewer appointments missed or rescheduled, heightening productivity for your practice through less "empty chair" time.
How Indirect Bonding Works
Whereas the traditional bracket braces placement system places them directly on the teeth (direct bonding), indirect bonding first does a 360° review of the brackets on a computerized image of the mouth. This review, accentuated by the predictive modeling that can reveal final results, is what sets indirect bonding at a whole new level of bracket orthodontic placement efficiency.
You can produce the brackets in-house in just five easy steps:
Perform the intraoral scan.
Upload the scan to your DIBS-AI system.
Review the bracket suggestion and predictive modeling.
Complete the case set-up and reach final approval.
Use 3D-printed indirect bonding trays to manufacture the brackets while your patient waits in the chair. (No lab time is needed, but it is available with a 24-hour turnaround time upon receipt.)
Not only does this type of orthodontic bonding provide your patient with braces that are customized and more effective, but the methodical system of adhesive application also associated with indirect bonding enhances overall consistency of bracket placement, and augments realignment success.
Advantages of Indirect Bonding: A Recap
As the technology progresses, constant improvement is being made in the hardware, software, and materials used for orthodontic bonding. As a result, the use of a DIBS-AI system can result in:
Shorter bonding time
Easy adjustment of overcorrection
Adjustment of resin thickness
Modification of bracket position according to patient's need
Increasing stability of treatment
Increasing patient comfort
Protecting ergonomics of the clinician
Digital indirect bonding is revolutionizing the orthodontic profession. It will allow you to see and treat more patients with less downtime, and the predictive capacity of DIBS-AI provides a visual to your patients that can help ease their concerns and give them some peace of mind. Having the proper information for your clients to find on your website can also ease anxiety and help bring in more business to your practice.