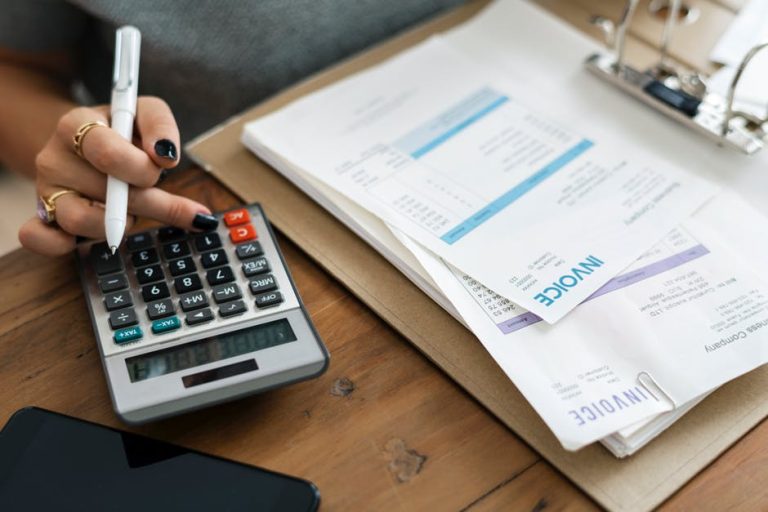 Two out of every three patients never end up paying their hospital bills in full, and for dentists, the challenge of collecting what's due from people is even greater.
Patients often misunderstand their responsibility thinking their insurance company will pay for everything and drag their feet when making a payment on their bills. But, there are things you can do to speed up the payment process and get your books back on track.
When you outsource medical billing, you hire professionals whose sole job is to collect your money. They have been professionally trained for that purpose. But that's not the only benefit, read on to learn why outsourcing your patient's billing is the best option for your practice.
1. Outsource Medical Billing to Reduce Clutter
Medical Billing requires a lot of paperwork. You probably have boxes, stacks, drawers, and shelves full of information related to billing.
But if you outsource, all of those documents become someone else's problem. Your practice will look more orderly and you'll have a lot more space for new patient records.
You also may be able to get rid of a desk in the office area since you won't need a place for a billing person to sit.
2. Remove the Burden of Retraining After Employee Turnover
When you hire one person to do your billing, they are the only person who knows the ins and outs of the way they are running things. That means if they quit suddenly, your practice's billing could suffer since the new person wouldn't know what to do.
But if you outsource, then you will have a whole team of people working for you. That way, someone will always know what's going on and employee turnover won't halt your business.
3. Reduce the Number of Calls to Your Practice
Billing issues are very stressful to deal with. If your receptionist finds themselves debating with patients over their bills, then they can quickly become frustrated.
When you outsource, your receptionist won't have to deal with those types of phone calls. They will be much more relaxed and able to help patients in your office.
4. Be Up-to-Date on Payer Rule Changes
Sometimes insurance companies change their policies when it comes to paying on something. These changes can blind-side a small dental practice.
But, if you work with a billing company, then they will be ahead of the curve since their sole job revolves around interacting with various payers.
5. Have Access to Organized Data and Analytics
When you maintain your own billing records, no one pulls the data about your business and puts it into a report for you. If you want to know what your revenues were, you have to compile that report yourself.
But, if you outsource your billing, then you will receive organized reports of what is going on with your business. You will love having someone to hold accountable for that task.
6. You Can Focus on Your Patients
When you spend time focusing on billing practices, it takes time away from the energy you could be giving to your patients.
Consider outsourcing so that you can put your attention where it belongs.
7. You Will Have Less Billing Errors
When you are filing large amounts of paperwork, there are bound to be some errors. But, if you outsource to a company that specializes in medical billing, then you will have significantly fewer errors than when you do it on your own.
Patients can become dissatisfied quickly if they get an exorbitant bill in the mail that they weren't expecting. It's enough to leave a bad taste in their mouth and keep them from coming back for another appointment.
By having accurate billing practices, your patients will feel that they can trust you and know what to expect from you.
8. You Will Save Money
Since you have fewer errors and don't have to hire someone to run the billing department in your office, you may actually save money when you outsource. You will also save money because you won't have to purchase any billing software.
9. Your Cash Flow Will Be Better
When you have bottlenecks in your cash flow from poor billing practices, your business can quickly go into debt. But, when you outsource your billing things will run much more smoothly.
You will be able to manage your finances better and stay on top of any issues as they occur.
10. Your Patients Will Be More Satisfied
For most patients, going to the dentist is a stressful and time-consuming experience that becomes even more so when the bill comes.
When they call into your office for assistance, they aren't always given the same information. Inconsistencies from your office staff can end up costing you a lot of money.
But, when you outsource your billing, your patients will be able to deal with a professionally trained staff whose sole job is to properly handle their bill. They will love having someone to speak to who knows what they are talking about and can help them address errors.
Other Opportunities for Outsourcing
While outsourcing your billing is one great way to save money and make your business more efficient, there are other places you can benefit.
You may want to consider outsourcing your accounting with a company like Ceterus. That way, you will be given regular reports about your revenue and can make educated business decisions.
In addition, you could outsource your patient scheduling services. By having an out-of-office staff answer your phone calls, you can offer 24/7 appointment setting to your patients.
More Helpful Articles
Now that you know all of the benefits when you outsource medical billing, you can make the best decision for your dental practice.
For more helpful articles, check out our blog today.