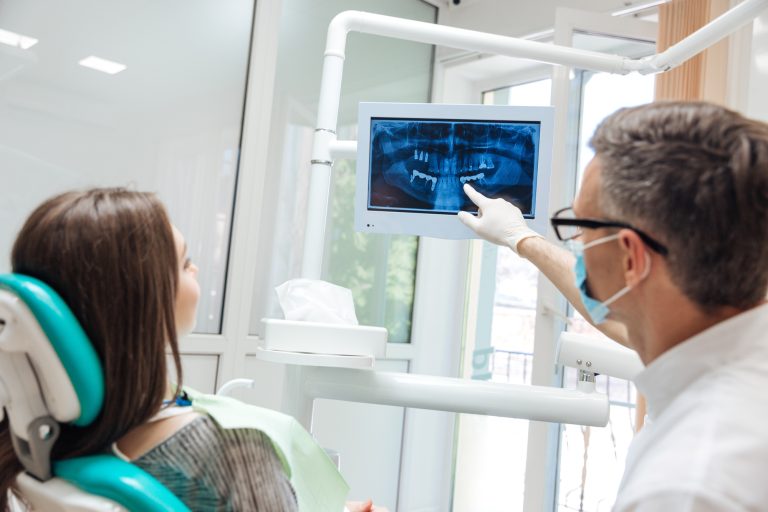 Buying a dental practice can be a game changer in your career. You stand to earn more and you get to be your own boss.
Running a dental practice comes with a lot of responsibilities too.
Are you ready to take the next step in dentistry? Here are the things you need to think about before buying a practice.
Buying a Dental Practice Guide for First Timers
Take your time looking for a dental practice that already operates the way you would like yours to work. Make sure that the dentist has the kind of patients and employees you want. Also, make sure that they are practicing the kind of dentistry you want to.
The fewer changes you want to make when you take over the business, the better.
1. Location
Do you want to remain in your current city or state? Some states are more attractive to dentists than others. Moving to another state could offer better chances for employment or higher pay.
If you don't want to uproot your family, look closer to home when choosing a prospective dental practice to buy.
2. The Numbers
Before you consider purchasing a dental practice you need to understand the following aspects of the business:
Patient numbers and behaviors
Preferred payment methods
The financial records and cash flow of the practice
Statistics of the business
Go through the finances with an accountant who can help you to understand if it's a financially viable concern.
It helps if you know why the dentist is selling their practice. Do they have a legitimate reason? If not, steer clear, you don't want to invest in a sinking ship.
3. Potential of the Practice
Once you are happy with the figures, investigate a little further.
Do market research to find out about competition in the area and the possibility for growth. Figure out how much it is going to cost you to reach out to new potential clients.
Are the current premises large enough to suit your needs? Do they have enough space for you to grow your business?
On the subject of the premises, you need to consider a few more aspects too.
4. The Physical Attributes of the Practice
Find out what kind of equipment comes with the business. If it is doesn't meet your needs, you need to ensure that your budget allows for purchasing the things you do need.
Are there good security measures in place? This is especially important if you will be collecting cash. In most cases, you won't need a maximum-security prison-style security system. It's likely you will get by with ordinary home security measures, learn more about these here.
If the existing premises don't measure up, you will incur extra expenses finding a new office. These include getting advice from a practice broker, paying deposits and getting the utilities connected.
5. Finance
Unless you have inherited a small fortune, you are going to need finance to buy a practice.
Crunching all the numbers regarding the costs involved and setting up a business plan for your new practice are the first steps in getting the money you need. You can't approach a bank without telling them how much you want as well as when and how you can pay them back.
Go over your figures with a business advisor. They will make sure that you haven't miscalculated anything or been too optimistic in your forecasting.
6. Staffing Options
Does the current operation have enough employees to meet your needs? If not, you are going to have to consider how much it is going to cost you to complete the team.
Should there be too many employees, you may come across legal issues if you want to let some of them go.
7. Permits for Operating a Dental Practice
If you are intending to move to another state, you will need a license to practice there.
Likewise, the premises for your new practice may require particular permits. Whether you are retaining the existing offices or moving to new ones, make sure that you are operating within the law.
Don't assume anything when purchasing a dental practice. Check the legalities at every turn.
8. Observe
Spend some time watching the selling dentist in action. You will need to mimic his customer interactions if you want to keep loyal existing clients happy.
See if you can identify any bottlenecks or inconsistencies in how the practice operates. You need to decide if you are willing to go to the effort of implementing changes to ensure a successful dental practice.
9. Consider a Partner
While it can be difficult to find someone with the same vision and work ethic as you, there are benefits to going into business with a partner.
For starters, you'll have someone to share the load with. This applies to both time and finances.
While hiring dentists to work for you might mean more time off, it also means you'll have another salary to pay. Going into business with another dentist can help to relieve the financial burden of running a practice on your own.
Unlike an employee, a partner will always have your joint interests at heart. They will be more inclined to put in the extra hours required to grow your business.
It's great having someone to bounce ideas and concerns off too.
10. Protect Yourself
Consult with an attorney and an accountant throughout the process.
These professionals will be able to give you the best advice on how to buy a dental practice. They can answer all the questions impartially and help you to make an objective, informed decision.
More Information
Whether you're still at college, recently graduated, or considering buying a dental practice, you'll find plenty of opportunities on the ADA website.
Here you can read about industry news, glean valuable information about your prospects in dentistry, or sign up for job alerts in your area.