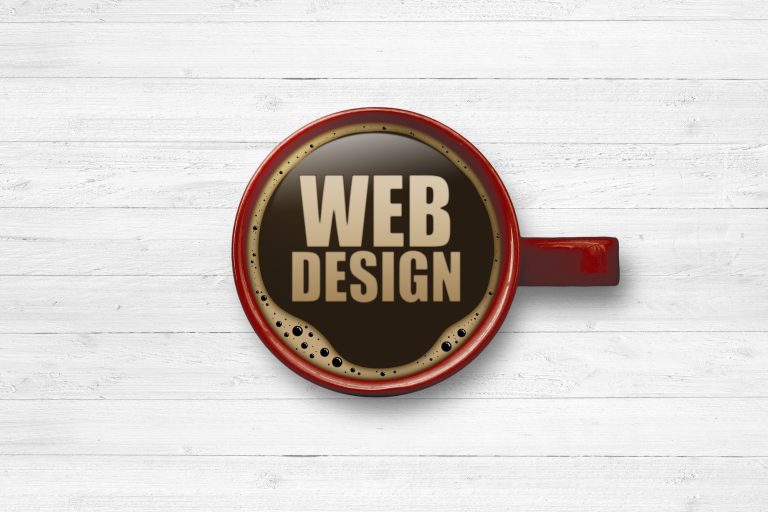 Is your dental practice's website the best it could be?
If it's not, then you might be missing out on patients. Like it or not, the quality of your website says a lot about your business.
And even if you have the best practice, your website could be telling a different story.
In order to keep you from falling behind, we've put together these website design tips for your dental practice site.
1. Design Your Long Term Goals
Before you get started on the designing process for your website, you need to determine the long-term goals.
What do you have in mind long term?
Don't think of your website as a temporary solution. If you do, you might find yourself in a few years or months trying to figure out how to solve the problem.
Instead, you should ask big questions.
How dated is your current website? Do you know anything about website design? Are you trying to bring in more clients?
How much money are you willing to spend on your website? All of these are important questions that will help you determine what your design needs will be.
2. Less Is More
When thinking about designing a new website for your medical practice, you should have one thing in mind–less is more.
Avoid hitting your visitors with an overcomplicated and difficult to navigate website. Most visitors want to be able to find things they're looking for fast without putting too much effort into it.
Don't make your visitors jump through hoops.
3. Consider Custom Design
If you want a website that is truly going to impress your patients and can last for a few years, you should consider getting a custom design.
You know the phrase you get what you pay for. Well, this is true about creating a website.
While technology is available to everyone and it can be simple to create your own website, it doesn't mean it will be top notch.
A professional dental practice needs to have a professionally designed website to increase its credibility.
4. Focus on Speed
Ask yourself this question, when was the last time you waited for a website to load?
It's a fact people don't like to wait for websites to load. If a website takes over 3 seconds to load, over 53% of people will move on to a different website.
When you're trying to bring in new patients to your dental practice, you don't want to lose them to a faster loading website.
Make sure when you're thinking of website design, you put speed into the equation. Let the designers know how important it is for your site to load fast.
It's also not a bad idea to monitor the speed of your site here and there.
5. Make it User-Friendly
Not everyone is great with technology, so you should keep this in mind.
It's up to you to show them the way and lead them to the right place.
You should think about what you don't like about other websites. Do you like it when they show you the way and predict your next step?
In the case of dental practice websites, your patients want to know how to make an appointment. Make it easy for them to find the things they needed to find out in the first place.
6. It Should be Responsive
These days people can access the web from practically anywhere from their phone, iPad, laptop, and desktop.
You never know which device they will use to visit your website. Ideally, you would want them to visit your site on a laptop or desktop so they can witness the full glory of your site.
However, chances are they won't. You need to make sure your site is responsive and visitors can have the same experience no matter where they access the site.
7. Avoid Stock Photos
There's plenty of stock photos on the internet. The last thing your patients want to see is more of those photos when they visit your site.
You will want them to put a face to the name and see who is actually going to tend to them.
Arrange for a photographer to come to the office and take some photos of the space, and the staff.
Patients like to be familiarized with the staff and be able to recognize them when they come into the office.
8. Create a Blog
Creating a blog should also be something to keep in mind when thinking about your dental practice websites.
Blogs are great ways to improve your SEO results, but they also provide visitors with great content.
If you're going to create a blog, make sure the content is worthy of your website.
For example, you should write informative but engaging content. Share tips on how to care for their teeth and write about the importance of having preventative oral care.
Get creative and make sure what you put out there is interesting.
9. Mobile Friendly
The perks of having patients access your site from a mobile device mean they can book an appointment sooner.
You should make sure you focus on making it easier for your visitors to access information right away.
For example, TL Dental makes it easier for their patients to call and get a hold of them with the click of a button.
10. Display Your Contact Information
The whole point of creating a website for your dental practice is to get patients to come into the office.
For this reason, you should make sure your contact information is properly displayed.
Don't make it difficult for your patients to get a hold of you. Not only should you have a clear "Contact Us" page, but you should also have a call to action on every page.
At the end of your blog posts, add a call to action to help them request an appointment.
Website Design Tips for Your Dental Practice
These website design tips for your dental practice will help you create a functioning and effective site that will take your practice to the next level.
Remember to make your website responsive, get a custom design, create a blog, and make it fast.
If you need more tips on how to advertise your dental practice, check out our blog.