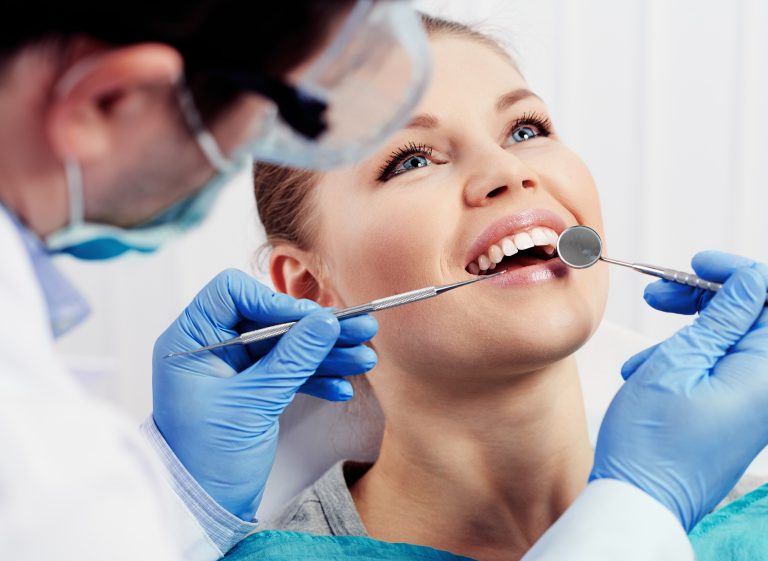 In 2015, 9 out of 10 dentists feared being sued. 42% had already received a claim for dental negligence and 66% knew a colleague experiencing this problem.
Liability insurance can help. But being sued for negligence shouldn't be your only worry to protect against. Dentists are also prone to break-ins from thieves looking to score drugs.
Then there are natural disasters like fires and floods that can quickly destroy your business. It's enough to keep you awake at night.
Thankfully, there's insurance available to help you in case the worst happens. To help you determine which insurance you need first, here are three types of insurance dental businesses should get first.
1. Dental Businesses Need Liability Insurance
Operating your own business is risky. There's a lot that can go wrong. Especially if you're in the medical field.
But insurance costs money and sometimes you have to make a choice over which options are best for your current needs. However, there is one insurance you must have before you even step into your office.
Dental liability insurance is a must. As soon as you receive your dental license, you can apply for it. Approval usually takes 24 hours.
There are two types of dental malpractice policies to choose from: claims and occurrence. Let's take a look at both of them.
Claims Policy
There are two types of dentist liability insurance you can choose. One is a first-year claims policy that covers claims of $1 million to $3 million. It's also often available at a discounted rate. Fees vary depending on your location.
The average fee for a first-year commercial policy for a recent graduate is $300 to $400 per year. The fee increases to $2,000 per year after five years in practice.
For those new dentists with a claims policy, you must purchase a tall policy. This covers any claims made after you retired for any incidents that occurred while you were practicing dentistry.
Occurrence Policy
There's also a type of dental liability insurance called occurrence. It's different from a claims policy because it covers any claims made both during practice and after retirement.
This policy is also usually offered to first-year dentists at a discounted rate. The dental malpractice insurance cost ranges from $1,100 to $1,200 per year.
There's an increase in the rate after five years to about $3,000 per year.
Tips On Getting The Best Dental Medical Liability Insurance
While this will raise your dental malpractice insurance cost, see if you can add additional coverage to your policy. Adding coverage for wrongful employee dismissal and sexual harassment claims will further protect you from any potential problems.
Dentist liability insurance costs are often reduced by 5% on the yearly premium if you participate in an annual risk-management seminar.
General Dental Liability Insurance
Remember that professional liability insurance and general liability insurance are not exactly the same thing. In many ways they are, but you should still look into getting both types of insurance to ensure you're fully covered.
General dental liability insurance protects you against unexpected mishaps. If a patient falls in your office, general dentist liability insurance will cover it.
You're also covered against physical injury to people or damage to property that arise from daily operations.
Dental malpractice liability insurance protects you when you offer professional services and advice. It's usually related to financial losses versus physical injuries or damages.
2. Employee Fraud And Theft
Typically, a business loses 5% of their annual revenue due to fraud. The healthcare industry has one of the highest rates of fraud.
Many patients choose to pay you in cash. It's easy for your employee to pocket some of that cash and adjust your books. It's also easy for them to pretend a patient had a procedure done and bill the insurance company.
If you're too busy working in your business, you may not notice until it's too late. You can guard yourself against it by knowing what signs to look for.
Otherwise, you can suddenly find you've been robbed of $60,000 and you had no idea. And it's not that easy to prosecute employees for their theft. Many dentists have spent time and money on court cases only to watch the employee walk away without being punished.
Meanwhile, you're out a lot of money with no chance of being reimbursed unless you have the proper insurance for dentists to ensure you're compensated if fraud or theft occurs at your workplace.
3. Disability Insurance
Dental liability insurance will only take you so far if you injure yourself permanently at work. And it certainly won't cover your expenses if you injure yourself or fall ill while not at your office.
Which is why disability insurance is one insurance for dentists everyone should have. It doesn't matter if you're in your mid-twenties and in prime health.
Things can change in an instant. And if you don't have the right kind of support, it can ruin your life.
If you have a family to support you might also consider getting life insurance. Life insurance companies can help you determine how much you need.
How Much Disability Insurance To Get
How much disability insurance you can get depends on how much the insurance company will let you purchase. Much of that depends on a few factors.
If you have an annual income of over $300,000, you can qualify for disability coverage to pay you between $10,000 and $15,000 per month if you are disabled and can no longer work.
But new dentists obviously aren't earning that much. Most likely new dentists between the ages of 26 and 28 qualify for a $5,000 per month benefit. The policy includes a few options.
There is the residual plan option, future increase option, and a premium around $555 per year if it's purchased through the ADA.
You can even obtain a policy that pays up to $4,000 per month even if you have no income history. This disability insurance for dentists plan pays benefits up to age 65.
Many dentists opt to buy more than one policy since it's rare one policy alone will pay you anywhere near what you'll be earning as a practicing dentist. If you're disabled, you'll need extra income to pay for medical and other expenses.
Protect Yourself
Before you begin practicing, make sure you have dental liability insurance. Dental businesses are too prone to lawsuits for you to take any chances by working uninsured.
Another way dental businesses can protect themselves is by continuing their education. Click here to learn what courses are in your area.