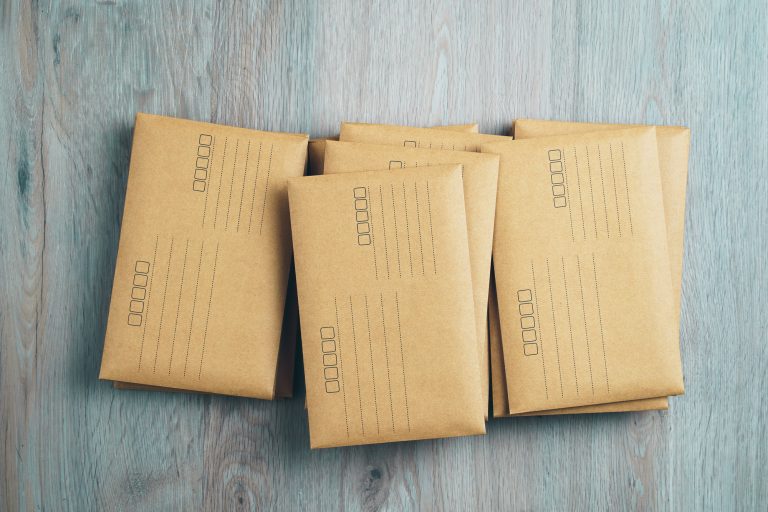 Thanks to all of the outsourcing work available, more than 70% of the workforce is now working remotely at least part of the time.
If you're thinking about taking your dental practice to another level, outsourcing some of your office or administrative work can save time and money. The only hurdle is finding the solution that fits your dental practice's needs.
Here are the four most important things to consider when outsourcing work.
1. Set Your Goals
When you get to the point where you're considering outsourcing, you can't get started without knowing what you need your freelancers doing. Imagine hiring 10 employees without figuring out what you're going to have them doing. It'll be chaotic, and you'll neglect your most important work while figuring out which tasks they need to take on.
In order to name the tasks, you'll need to start by knowing what you want your end result to be. Figure out where you need support and work backward from there. There are several kinds of work that are commonly outsourced which have a history of yielding positive results from outsourcing.
If you need web design and development work done and don't have developers on staff, you'll be smart to outsource it. Not only will you save money, but you'll be able to get the highest quality security and mobile-optimized design.
When you outsource web design, you don't have to worry about having the best developers on staff because you'll have access to an all-star team.
If you're in need of customer service or virtual assistant services, outsourcing can be the way to go. If people call your office looking to make an appointment after hours, they won't know if they're speaking with someone several states away. They only need to know that they can get the best customer service available, and with outsourcing, you can provide that.
2. Hire the Best Freelancers
When you hire from sites like Freelancer.com, you never know what you're going to get. If you make a strong post telling potential applicants what's great about working for you, you're sure to get a lot of great applicants.
However, you need to make sure you're able to weed out the good from the bad. Once you've figured out what the tasks your freelancers will be taking care of are, you can start to figure out the characteristics of the ideal candidates.
Interview your freelancers or the company that you'll be outsourcing like you would interview any potential candidates. After all, you are paying them to do the work that you need to be done to the degree that your customers expect.
Many sites let you set the parameters for skills that your freelancers should have. Once you've connected with them online, you can then take things to the next level. By filtering out by some basic skill sets, you won't get excited about any candidates who have great personalities but no chance of doing your job right.
3. Make Your Job Posting Clear
When you're posting for a job, you're selling the job as much as you're asking for what you need from candidates. You want your applicants to be excited about the potential of working for you.
There could be some great candidates out there who have more experience than you'd expect but who might be looking for something that pays them more. If you're not able to meet their salary needs but let them know how great the job is, you could hook them anyway.
Your detailed job posting needs to outline what it is you expect from your employees on day one. It should give them a clear idea as to what they'll be doing from day to day and how it will help them.
Your job posting needs to also fulfill their expectations by describing how your job will help contribute to their career path. Even if you're hiring a freelancer on a temporary basis, you should show off the kinds of big named clients or well-known executives they'll be working for.
When applicable, ask for some work samples so that you can take a look at their work before they come in. This is a great advantage to quieter interviewers who have great skills and a strong work ethic.
4. Hire a Few People
When it's time to start hiring, don't wring your hands too long about trying to find the most perfect candidate. Sometimes you settle on finding two or three who have impressed you, and you can't decide between. In this case, you should hire the top two or three and have them work on a sample project.
Be sure that you pay them all fairly for this task. It can even be a real-life task that you need done, with each potential candidate working on something different. Either way, ask them about their workflow and get a feel for how they demonstrate the quality of their work.
Their responsiveness, professionalism, and communication style will come through during the course of this project. Pay close attention to the details and ask that they do too.
Following this project, you'll have a strong idea of what it is each candidate brings to the table. Hire the best candidate (or two) on a project by project basis so that you can get to know them better.
If you're wondering what it looks like to outsource accounting work, take the time to learn more.
Outsourcing Work Can Free Up A Lot of Time
One of the most valuable resources for any small or struggling businesses is their time.
When you take the time to set up outsourcing work, you can get rid of a lot of the administrative or busy work that's hard to take care of at the end of the week. When it's time to leave the office for the week, you should be able to unplug and not think about phone calls as much as other professionals.
If you're struggling with record keeping, check out our guide for tips on dealing and maybe why you should consider freelancing.