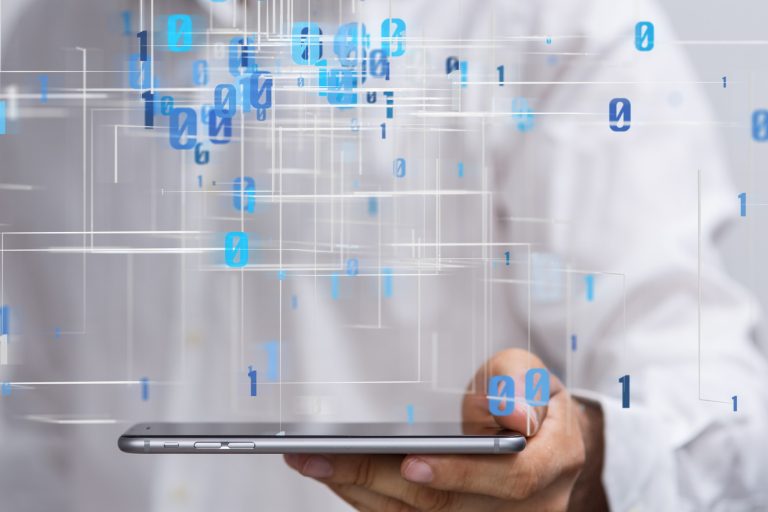 Did you know that health care in the U.S. accounts for about 8.1% of consumer expenditure? Many professionals are joining the healthcare industry since it's one of the most promising sectors. If you're in the industry, you need to use tools that help you compete favorably.
Medical software solutions would be a great addition as they will save time and deliver efficient results. The right software can add significant value to your business.
Here are the top medical software tools to consider for your business management.
1. Medical Billing Software
Billing software is an essential consideration for the efficient management of a medical business. The tool allows providers to transition from manual submission of claims such as fax and paper records to a fully automated process. The complexity depends on the type of billing software that you'll choose.
You have to consider the billing needs of specialty practices, outpatient, and inpatient. Get a tool that integrates most of the services. The benefits of this software range include;
Revenue increment
Reduced clerical errors
Decreased denials
Great control over the revenue cycle
If you want to increase your billing department's accuracy, the medical billing software is a must-have. You'll realize that you're completing tasks faster and more seamlessly.
2. Electronic Health Record Software
Did you know that an average company wastes about $2.5m to $3.5m every year recreating lost files and searching for information? If you're still using tons of paper to record all the details about your business, you probably have a pile of documents to go through when searching for a file.
Without an electronic health record system, managing data relating to the staff, clients, and suppliers can be challenging. Electronic health record software has become a necessity in medical practices. Moving your records from written to electronic has significant benefits. The value of EHR software include;
Cost reduction that often results from redundant tests and unnecessary interventions
Reduced legibility issues, leading to accuracy during prescription
Better data storage, availability, and transfer of information among practitioners
EHR software helps to streamline clinical workflow
The right electronic health record software can integrate several tasks. Physicians who implement the system have more chances of providing more quality care to their clients. The system is one of the medical software tools that one should prioritize for better medical outcomes.
3. Medical Dictation Software
In the medical field, clinical notes are unavoidable. Typing or writing down the notes is an outdated approach since it's slow and prone to errors. The medical dictation software is a technology that helps practitioners to record their notes effortlessly.
One of the common approaches to medical dictation is where practitioners use front-end speech recognition software. Artificial intelligence transcribes the physician's words in real-time. There's a traditional alternative where transcriptionists type the doctor's dictation, either in real-time or after listening to recordings.
You should consider the upgraded version of the dictation software. Check this site to find out why the traditional dictation tool might not be ideal medical software for business management. Besides the interruption of natural conversations, the traditional dictation tool doesn't save time as one will have to edit.
It would help to research for an upgraded dictation software system. Alternatively, you can get the AI-powered medical scribe that only records relevant client information. You should have a solution that doesn't put you in a place where you have to choose between quality patient care and time efficiency.
4. Clinical Documentation Software
Clinical documentation software is one of the essential tools for medical practice. The software is more ideal for specialists such as chiropractors and other physical therapists. They help these professionals to keep accurate notes and treatment plans for their patients.
This tool enables physicians to track the session's history. It is easier to know how to handle patients based on their past diagnosis and treatment. The best part is that you will hardly have errors as the software ensures accurate note-taking.
The software is inexpensive even when getting it as a stand-alone system. If your notes storage needs are high, the system will come in handy. Detailed information such as extensive patient observations can be best recorded through the clinical documentation software.
5. Patient Scheduling Software
How accurate is your inpatient scheduling? In the medical field, correct patient scheduling isn't an option. You have to ensure that you have scheduled the sessions at the right time, as having two patients with concurrent appointments isn't something you don't want to deal with.
The market has a range of patient scheduling tools that you can check out. While some apply for several industries, you can get the software with the right medical practice features. Your choice of software should be one that meets all your practice's needs.
Your scheduling software should be easily accessible, and flexible. What's more, it should integrate with most of the other tools you are using. You are likely to get a range of scheduling software options in the market today; ensure that you choose one with the most functionalities.
Some of the valuable features to prioritize include;
Point-of-sale functionality
Built-in reporting
Time clock
You might also want to get a tool that allows customization and the addition of mobile apps and plugins. With the ideal scheduling software, your clients will attest to efficiency in your medical practice.
The Right Medical Software Is a Resource for Your Medical Business
Medical software is an integral part of the medical business. With the increase in internet use, you can't afford to use manual approaches to run your medical practice. The right software will increase efficiency and help you achieve customer satisfaction.
Our site has a range of articles in the medical discipline. Keep exploring for more.