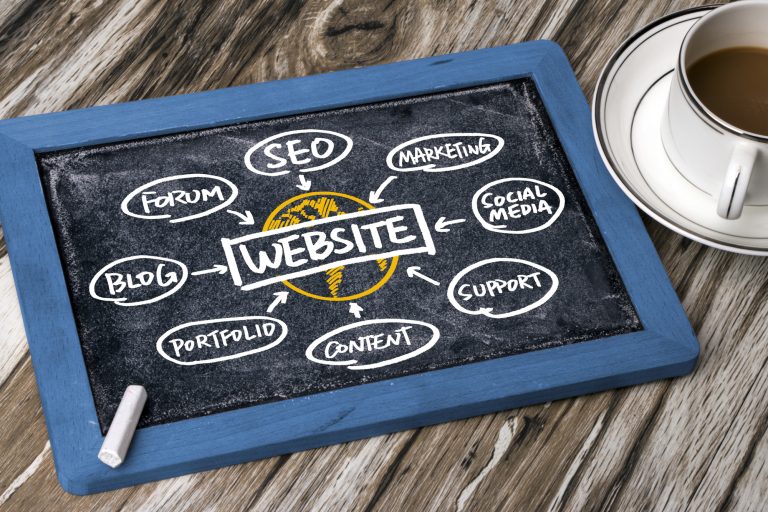 Even in this heavily interconnected era, nearly half of small businesses still don't have a functioning website. If you haven't had time to design a website, it's time to make your web presence known to your local audience. Because you're probably too busy to make your own site, you should consider hiring a professional.
Here are 5 questions you should ask yourself before taking on the task on your own.
1. Do You Know What "Mobile First" Means?
If you're not up on all the lingo of web design, you might miss out on some of the most essential elements of designing a good site. Web design changes drastically every five years or so and in the last decade, we've seen serious developments. As mobile browsing has definitively surpassed desktop browsing, designing for mobile devices and tablets is a must.
When designing a new site, you should start from the perspective of a mobile or tablet user. It's much easier to make a site that's designed for mobile devices fit the screen of a desktop or laptop. Going in the opposite direction takes lots of coding gymnastics and can cause slower load times.
Designing for mobile devices also makes your site future-proof. It's likely that your new clients, the ones who will find you via your website, will first encounter you via their mobile devices. If they have to stretch and scale your site the first time they find you, they'll float away to one of your competitors.
If you're redesigning your old site, make plenty of space in your schedule for reshaping your site to be mobile first. You can even make a mirrored version of your site. When your servers detect that someone is arriving via a mobile site, they'll be shown the parallel version.
If you're not ready to handle all of this, you might need to hire a pro.
2. How Good Are You At SEO?
Search Engine Optimization is one of the most important buzzwords of modern web design.
Search engines use a tool called a web crawler to go out and index every site on the internet. They rate each site for things like how quickly it loads, whether there are any broken links, and how relevant the keywords are. SEO is what you do as a web designer to make sure that you get ranked highly when search engines find you.
If you don't know much about SEO, you might spend precious hours trying to learn about it. If you've got a full book of clients for the next several months, you might not wrap your head around the concept for a while.
Seach engines are the yellow pages of this digital era and you need to have a strong presence on search engines in order to be relevant. There are lots of tricks using
3. Are You A Part-Time Designer?
When you're truly devoted to your practice, it's easy to spend more than 40 hours a week in your dental office. Whether you're just building your practice or starting to branch out, it's doubtful that you have time for another part-time job.
Being a part-time designer isn't like being a part-time singer, doing weekend karaoke with your friends. Just like there are no part-time dentists, being a designer takes focus, knowledge, and experience. You shouldn't make your first design project the public face of your office's brand.
When even a font choice can say a lot about your brand, you shouldn't take any chances.
Even if you're determined to take the DIY route, you'll need some guidance. There are lots of standards and elements that are specific to web design that might be totally foreign concepts to you. If you want to build your own custom site, you can learn more here.
4. Are You Prepared For Downtimes and Server Errors?
Your website doesn't just like in "the cloud" like it's some amorphous thing floating around in the sky. When people refer to the cloud, what they're really referring to is a server sitting at a data center somewhere on the planet. Those server farms or data centers can vary in quality and depend as much on geography as they do the hardware that's used.
It's not uncommon for a site to go down due to maintenance, a random server attack, or because of errors in your code. When designing a website, one single character out of place could lead your website to struggle to load. If you're not ready to have a serious eye for detail, you could end up giving your clients errors when they visit your site.
Servers go down from time to time. If you have your site hosted by a storage provider that puts you on the same server as a spam site that gets taken down, your whole IP could be blacklisted. The reputability of your host reflects your own reputability.
5. Does Your Receptionist Work 24/7?
While your reception desk might close at 5 PM every day, your website is theoretically up 24 hours a day. If you have a portal to allow your new clients to make an appointment, you could be getting new patients even while you're sleeping.
The latest trend in web design is to add functionality for a virtual assistant. You can create an interactive chat module that's either connected to a helpful automated system or you can connect it to a call center.
Via a chat module, new patients can ask questions, current patients can cancel appointments, and people can feel like they can contact you whenever they need. This kind of system is best installed by a professional web designer to ensure it works without fail.
The Time You Take To Design a Website is Valuable
When you use your talents to design a website instead of working on building your practice, you could be using your time inefficiently. A professional web designer can build your site faster than you could while you continue to take care of business at your office. Rather than bang your head against your desk trying to get your fonts and images to display correctly, turn to a pro.
If you're ready to start marketing with your new site, check out our guide for tips.