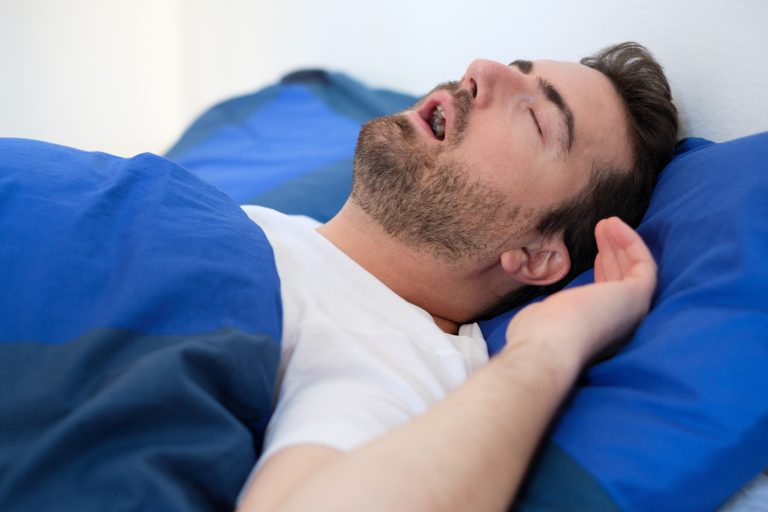 Over 18 million adults suffer from sleep apnea. That means, every night 18 million of our loved ones go to sleep being interrupted due to a lack of oxygen.
Not being able to breathe starves our cells of the oxygen it desperately needs. As a result, sleep apnea can lead to other medical conditions such as heart disease, hypertension, and even memory problems.
As a dentist, there's something you can do to help. While the most conventional way to treat sleep apnea is with a CPAP, it's not widely accepted. There's a high rate of intolerance amongst its users.
But there's something new on the market. And insurance companies are behind it. Keep reading to learn how you can profit and help patients by recommending dental treatment for sleep apnea.
1. How Dental Treatment For Sleep Apnea Works
40% of men and 24% of women are snoring. Many of them are probably living with undiagnosed sleep apnea.
The health effects of sleep apnea are numerous, serious, and costly. Sleep apnea dentists have used devices in the past that worked, yet there was some pain associated with them along with the possibility of malocclusion.
The Introduction of the FBS
However, the face of dental sleep apnea changed in 2006 when a new dental appliance was introduced called the Full Breath Solution Sleep Appliance (FBS). This device is a single-arched appliance that fits over the maxillary or mandibular teeth.
While older dental sleep apnea devices pulled the tongue forward by advancing the mandible, this new appliance utilizes a posterior bar and tail that restrains the tongue from moving upward and backward.
Dentists learning how to treat obstructive sleep apnea will be happy to learn that patients can open their mouths and keep total freedom of movement when using the FBS. Even as patients move their mouths, the tail still stays in the same position of the teeth, while depressing the tongue.
Sleep apnea dentists will also be pleased to know that the FBS device is small and comfortable. Patients using this device have reported no pain.
2. CPAP Isn't For Everyone
The most commonly prescribed treatment for sleep apnea is the CPAP (continuous positive airway pressure) machine. However, there are several problems associated with using these machines.
Many people have problems finding a CPAP machine that works well for them. It's difficult for some people to get used to the noise it makes.
Others find it difficult to find a size that fits their face. And many people just can't seem to get used to falling asleep with a device attached to their face.
Another system knows as the DreamTAP system is also aiding sleep apnea dentists effectively treat their patients. Unlike the CPAP t's not a device made to universally fit everyone.
Instead, it relies on a customized care system that's specifically designed for multiple treatment options. That means you can provide your patient with a precision fit even during their initial visit.
3. Insurance Companies Are Willing To Pay
Besides being able to treat a huge disorder that negatively affects millions of people and their families, it's interesting to note that insurance companies are also behind this new technology.
Insurance companies are willing to pay for sleep disorder dentistry without putting up a major fight. That alone speaks volumes as to how successful this type of treatment is.
Both Medicare and the insurance industry are willing to pay for the CPAP because they realize the huge threat to the health of an individual robbed of air in every cell of their body that can occur anywhere from five to 100 times per hour.
And your body is deprived of oxygen can last anywhere from 20 to 30 seconds per episode. That means your body is starved of oxygen. Insurance companies are also aware of the high rates of CPAP rejection.
Which is why in 2009 Medicare opted to create one global fee for the entire treatment for sleep apnea. All you need to do is submit code E0486 for the custom appliance.
Then Medicare reimburses your practice anywhere from $2,500 to $5,000 for each person you treat for sleep apnea.
Other medical insurance companies typically pay anywhere from $3,000 to $6,000 for treatment. Typical treatment procedures include the consultation, exam, radiographs, office visits, pharyngometer, and rhinometer, tongue fixation, and home sleep tests.
4. You Should Become A DME Provider
While not everyone wants to deal with Medicare, if you're considering working in sleep disorder dentistry, you may want to consider accepting Medicare.
Medicare pays one fee for treatment no matter where you are located in the United States. And their claims paperwork is even more precise than usual. If it's not 100% correct, you'll face a rejection.
But if you're willing to become a DME (Durable Medical Equipment) provider, you could earn some good money helping people who need you the most. Medicare classifies oral sleep appliances as a DME. They also classify items like wheelchairs and hospital beds as a DME.
While you can still earn a good living and treat Medicare patients without becoming a DME provider, it makes sense to become one.
Otherwise, Medicare will reimburse your patient rather than you. Also, even if you handle one new sleep dentistry case a week, you could earn $250,000 a year just from Medicare.
5. It's A Niche Business Opportunity
It's a smart idea to learn how to treat obstructive sleep apnea because it's a niche industry that pays a lot of money while helping thousands of people live happier, healthier lives.
It's a win/win situation. And it's easy to market and get referrals.
Patients are generally happier not having a large, noisy contraption placed on their face as they try to sleep. Instead, they have a custom-made appliance that adds tons of quality to their lives.
There are at least 18 million adults with sleep apnea but many more are left undiagnosed. It's literally an untapped market worth billions of dollars.
And you get to help people sleep better and get healthier. Rather than focusing on general dentistry, sleep disorder dentistry is the new frontier.
For those with entrepreneurial minds, dental sleep apnea is a great opportunity.
Continue Your Education Here
There are a lot of aspects to being a dentist. Whether you provide dental treatment for sleep apnea or not.
Everyone needs as much support as they can get. Our marketplace is designed to help keep you abreast of the latest dental opportunities.
One way to do that is to keep learning. To learn which continuing education opportunities are in your area, click here.