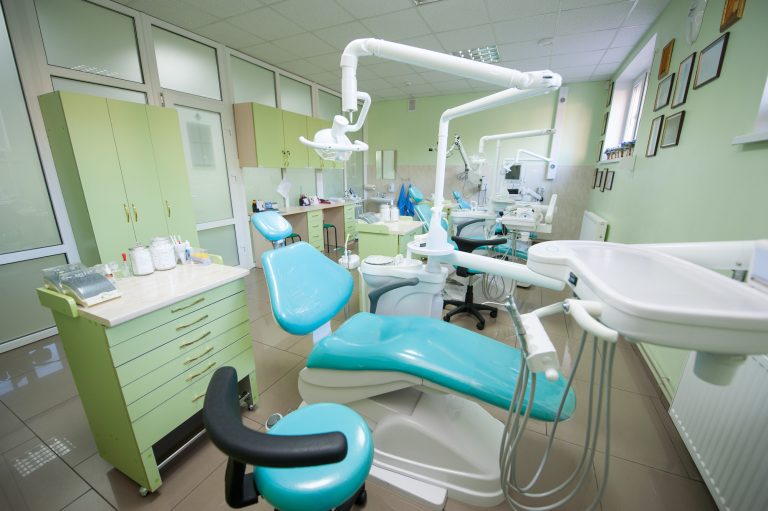 In the United States, there are over 187,000 dental practices, pulling in a combined revenue of over $130 billion annually. Conservatively, this means a well-run dental practice has the potential to gross over $500,000 a year.
Yes, running a dental practice is a lucrative business. But there comes a time when your love for practicing dentistry starts to wane. Or perhaps retirement age is quickly approaching or you're angling for a career switch.
Regardless of the reason, one thing is certain: you need to sell your dental practice.
Is the timing right? What are the tax implications?
In this article, we're telling you some of the most pertinent considerations you have to make before selling a dental practice.
1. Is It the Right Time for You, Financially?
For many dentists, their practices are the primary source of income. Selling your practice spells an end to a steady monthly income. Are you financially prepared for this?
Look at your pension fund. Does it have enough assets to sustain your anticipated lifestyle until you're at least 90?
When you put your practice on sale, ensure your pension fund is fully funded. Even if you're planning to pursue other income-generating activities after the sale, it's not a savvy move to sell your practice when your pension fund is unhealthy. An uncertain economic future coupled with a few emergencies can wipe clean an unhealthy pension fund.
2. Is It the Right Time for You, Professionally?
Dentists undergo extensive training to obtain the necessary academic and licensing qualifications needs to join the practice. Pulling through more than eight years of school certainly meant you have enough passion for the profession, and the fire to practice all the way to retirement.
As such, you have to consider whether it's the right time to sell your practice, as far as your professional life is considered.
If you're selling before your retirement, what's your motivation? Has your passion run out? No longer find joy helping patients achieve better oral health?
In short, if you're tired of the profession, selling your practice is a welcome idea. When facing a career burnout, you can take a sabbatical – a luxury that's not typically available to dentists because of continuing education requirements -, close the practice or put it on sale. Selling, obviously, is the economically sound decision.
But on the other hand, what if you still love your job?
Well, there is no telling what will become of your professional life after selling your practice. The dental fire in you could keep burning, feelings of an unfulfilled occupational purpose could grow, forcing you to start another practice from scratch or buy an established one. That's right. From seller to buyer. We doubt you want to find yourself in such a situation.
Try as much as possible to sell your dental office only when you want to exit or retire from the profession.
3. Sell When Your Practice Is Most Valuable
Any profitable sales transaction adheres to one fundamental fact: selling price should be higher than the purchase price. And if you want to reap maximum profit from selling your practice, you must sell when it's most valuable.
Of course, valuing a dental practice isn't straightforward math. Professionals appraisers will use different formulas to put a value on your business, the most common one being applying a 70-85 percentage on the previous year's net income.
However, no two dental practices are the same, and there is a lot more that goes into practice valuation than just the income. Appraisers will evaluate the strength of your brand in the local market, as well as online.
Local market dynamics will also affect the practice's value. For instance, a practice located in a densely populated, high-income community with a couple of dental clinics will be worth more than a practice in a similar community, but with several clinics.
Your challenge, though, isn't placing a value on your practice, but knowing when it's most valuable.
Generally, you want to sell when the practice's revenues are highest and overhead lowest. When you're receiving an increasing number of new clients. When the practice has a solid reputation with no negative incidents a potential buyer would need to clean up.
It's also vital to have realistic expectations of your practice's value. If you value it too highly, potential buyers might refuse to bite.
4. Understand the Tax Consequences of Selling a Dental Practice
If you thought you'll cash the entire sales proceeds, sorry to disappoint you!
Selling a dental practice comes with various federal and state tax obligations. Generally, you will pay income tax on any profits you make.
Let's crunch some numbers.
Assuming you're selling the practice $1 million, the price could be broken down as follows:
Office equipment/furniture – $150,000
Dental supplies – $30,000
Covenant not to compete – $20,000
Personal goodwill – $800,000
These categories are taxed differently by the Internal Revue Service. For instance, the supplies category (gains obtained from selling the supplies) can attract as much as 50 percent tax when federal and state taxes kick in. Federal tax alone ranges from 10 to 35 percent, depending on the income bracket.
Similarly, the sale of office equipment, including the property housing the practice, will attract a capital gains tax. The capital gains rate can be as high as 20 percent, also depending on the income level.
As a seller, the amounts you allocate to the various categories will either increase or decrease your tax liability.
If this is your first sale, it's easy to make costly mistakes. You're advised to hire an experienced tax accountant to work out the most tax-friendly valuation, and even recommend the various methods of filing business taxes online once the sale is complete.
5. Sell When You Have No Pressure to Sell
Maybe you're looking to quickly close the sale, cash the cheque and invest the proceeds in a venture you've set your sights on. Or you simply can't wait to complete the deal and set sail on your dream vacation.
Either of these scenarios, or any other scenario that would put pressure on you to quickly sell your practice, will certainly see you settle for a bad offer.
The best time to sell your business is when you have no any kind of pressure on you. This way, you won't be forced into accepting a less than ideal offer, just when a buyer willing to meet your valuation was around the corner.
Make the Most from a Dental Practice Sale
You've spent years growing your dental practice. You probably loved every bit of it, but now you've decided to put it on sale and move into the next phase of your life.
To make the transition easier for you, we've fleshed out the information you need to make a sound decision and earn the most money from selling a dental practice.
Got any questions or thoughts? Engage with us in the comments section below! You can also explore our marketplace for professional office space, practices and much more.