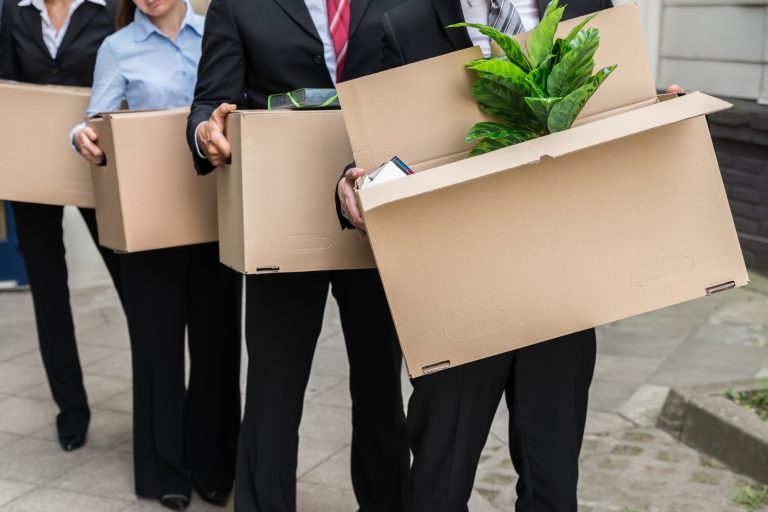 Did you realize that there are over 150,000 dentists in the United States?
With all of the competition in this industry, your dental office has to find a way to rise above the other practices in your area. There may come a time when you realize that moving your practice to a new area is a good idea.
Whether you are moving a few towns over or to another country, it's important to focus on making the business relocation process as pain-free as possible. Failing to properly plot out this move can lead to a number of problems.
Are you interested in finding out more about the benefits of moving your dental practice? Keep reading to find out some helpful tips on moving your business to a new area.
1. The Business Relocation Process Starts With a Detailed Moving Plan
The first step in moving a business is creating a detailed moving plan. You will have to make sure that your new dental office is ready to work in immediately. This includes equipment and more. If you need more or new equipment, be sure to find it before your move.
The last thing you want is long periods of dormancy when trying to build a successful practice. Preparing the new office well in advance can help make this transition a lot smoother.
Hiring local IT professionals to go in and set up the network and computers your employees use is a good idea. This will help you avoid any issues that may bring production levels to a grinding halt.
You will also need to make sure your website information is transferred to the new location, but you can learn more about that below.
2. Choose the Right Location
While ensuring your office is set up before you arrive to begin offering services is important, you also need to do your homework to find the right location for your new office.
You want a location that's going to enhance the possibility of success for your practice.
A helpful way to ensure you find the right location is to create a list of requirements for your new location. This list can include things such as:
Safe location
Higher passing traffic
Visibility from the street
Room for expansion
A price within the practice's budget
It's important to minimize the risk related to selecting the wrong space. Assess as many hard facts as possible for each property considered.
This includes traffic numbers, proximity to major highways, price per square foot, operating and insurance expenses, space for growth and adjacent businesses and stores.
If you want to find the best places to consider relocating your business in Canada, read more here.
3. Preparing Your Website
One aspect of moving a business many people overlook is their online presence.
There are several steps you need to take when moving your business to ensure your online presence reflects your new location.
Change Your Contact Information
Notify your web hosting company and the company you registered your domain through. Update your account to reflect the new billing address.
If you fail to do this, your site may be taken offline until you update your account, which means customers won't be able to access the website during this time.
In addition to changing your information with companies that host your site, you also need to change the contact info on the site itself.
Change the information in the footer, and any other mentions of the old location on your site. These may be on service pages or blog posts.
Look out for mentions of local landmarks, too.
Social Media Considerations
No one wants to find out-of-date information on a company's social media profiles. Be sure to update these with your new address, phone number and hours of operation.
It's also wise to make posts via social media explaining and highlighting the move. Informing patients is critical to ensure they know what's going on.
One of the most important things you can do is update your Google My Business listing. Verify your new address to ensure you show up on maps when someone does a local search.
Update Your SEO Efforts
When planning a move for your dental practice, don't overlook the effect it can have on your SEO efforts.
To ensure everything is ready to go, be sure to update your directory listings and update all your links around the web.
Also, work to find new link opportunities in your new location. Planning ahead will ensure you have an established web presence in the new area when you get ready to move.
4. Notify Your Patients
Relocating your business will never be successful if you don't notify your patients about what's going on.
It's a good idea to notify your existing patients by email, phone, and mail about the scheduled move date, along with the address and contact information for your new office about two to three months before the proposed move.
Also, be sure to place a reminder notice somewhere in your office where it can be easily seen. Include the message in your voicemail, too.
Advise any professionals referring patients to you. It may be wise to place an announcement in your local paper.
5. Delegate Responsibilities
Moving day is going to arrive quickly. To ensure everything goes smoothly, it's wise to give all employees a certain job or task.
This can include packing and moving the break room, ensuring files are shipped securely, or anything else that needs to be done.
By delegating responsibilities, you can ensure your move will be seamless and successful.
Plan a Successful Dental Practice Business Relocation with These Tips
There's no question that moving your dental practice can be a stressful process. However, when you have a plan, the entire process can be easier.
The business relocation tips here should help you get started.
If you are looking for office space in a certain area, be sure to check out our list of available properties.
We can also provide information on other dental practice subjects, so be sure to visit our site often.