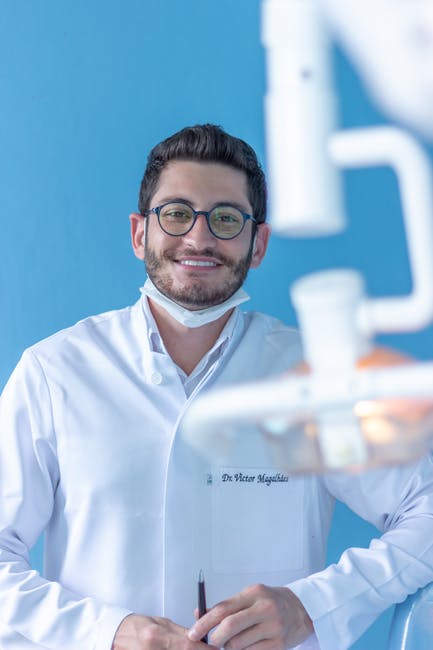 They teach you a lot of things in dental school. Fashion is not one of them.
But how you present yourself at your dental practice is as important as the services you offer. It's a part of the package you offer prospective patients when they walk in the door or see your image in advertisements.
A good dentist uniform speaks to your professionalism and readiness to take on any case that comes your way. It shows you're presentable but not afraid to do the necessary work that comes with the job.
But what makes the perfect dentist uniform? We're glad you asked.
What follows are our five top tips for dressing the part of the dentist you want to be. Take a look before you go on your next clothes shopping trip.
From Teeth to Toes: Dentist Uniform Tips
Finding a great dentist outfit is about more than just picking out the right tie.
1. To Scrub or Not to Scrub?
That is the question. At least it's one of the biggest questions when it comes to what you wear at the office.
Many people will tell you it's unprofessional to wear scrubs as a dentist unless you work in a hospital setting or you're a resident. And it's true, scrubs do come with a slobby connotation. They can make it seem like you couldn't be bothered to find real clothes and instead came to work in your pajamas.
But there are some exceptions to this unofficial rule. Depending on the kind of dentistry you practice, there are days when you may be in complex procedures for abnormally long periods. We think it's okay to choose scrubs on those days.
As for nurses and dental assistants, cute scrubs are a totally acceptable part of a long lineage of nursing uniforms.
2. Don't Forget the Lab Coat
As opposed to scrubs, the lab coat is a traditional dental ensemble item that is essential. That's not to mention that wearing one complies with OSHA regulations.
Wearing a clean, freshly starched lab coat communicates your authority and professionalism to patients.
3. Skip the Goofy Ties
Choosing a sensible tie can go a long way in breaking the pattern of negative associations people have with going to the dentist. As tempted as you may be to choose a novelty print or otherwise cheap tie, we implore you to skip it.
4. Say No to White Socks
You should be wearing dress shoes as part of your dentist uniform. Along with that, you should avoid white socks at all costs.
This is just general fashion advice, but it's important to follow because patients' eyes wander at the dentist. Seeing you commit this faux pas might make them doubt your judgment in other areas.
5. Brush Your Teeth!
We hope this one is a no-brainer. If your teeth don't look like the "after" picture your patients want, none of the rest of this advice will help you.
Say Yes to the Dentist
With these five tips, we've started you on your way to dentist uniform perfection. There are still a lot of decisions to make, but we trust you to make them.
And by all means, if you've got other concerns about your dental business, let us help you.