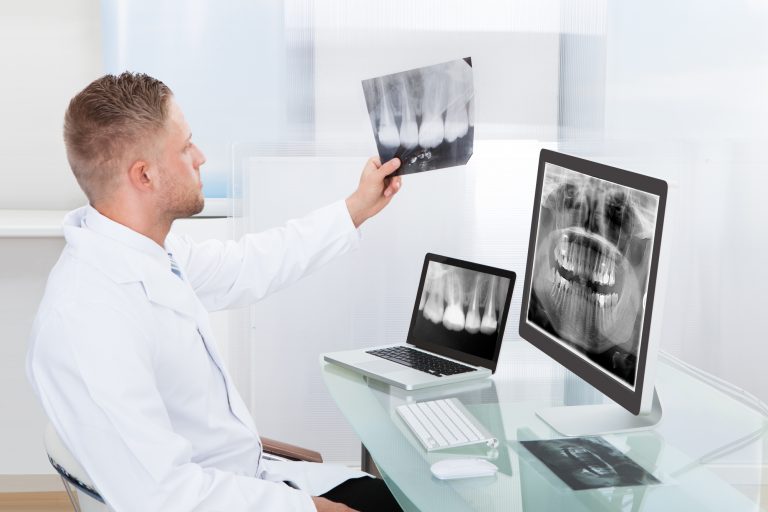 With some estimates ranging as high as 60% of people, it's pretty safe to say that most everyone dislikes going to the dentist. With the exorbitant cost, potential discomfort, and unfamiliar environments, there are a million excuses why people avoid dentists.
However, if you add some cool desk accessories and design elements to your office, you can make people feel great visiting your office.
Read on for six ways you can change how people feel about going to the dentist while maintaining your professionalism.
1. A Personal Library
When patients walk into your dental office, they're often walking into someplace they assume will be sterile, clinical, and boring. While you should definitely be clean and professional, you don't have to keep things boring. You can improve your patients' stay in your office by offering a library.
Even though most dentists are well read in professional journals and have a deep knowledge about the history of health care, you're surely more than that. Most dentists have another passion like music, art, or theater. Having a personally selected book collection gives your patients a view into who you are.
When they peruse your books, they can spend time talking to you about interests beyond their molars. Having those kinds of conversations is important to patients because it can relax them and make them more invested in coming to your office. Even if you're just the biggest Mets fan this side of Queens, you could have some books covering the history.
The most casual fan of sports will feel like they know something about you. Include some large-format photography books and show off the art around your favorite pastime. The more you engage with your patients, the more comfortable they'll feel.
Place a small collection of books on your reception desk and see how your patients respond.
2. Add Some Plants
Whether you're in a city, in the desert, or out in the suburbs, there are sure to be some interesting plant shops nearby. Get a specialist at a plant nursery to help you choose some interesting plants that can bring life to your office.
Even if your patients don't know much about plants or don't have a green thumb at all, they'll appreciate the feeling of being around them. There's something innate in us as animals that makes us feel calm around plants. Whether you choose a ficus tree, some succulents, or a few hanging plants, you'll brighten up your space if you take care of them.
Ask about plants that people might be commonly allergic to. Avoid anything that could irritate your patients and if you work with a lot of kids, avoid cacti. Find what's appropriate for your climate and your clientele and fill your space with life.
You can accent your interior design or your office's style with the right pots and planters. Some modern minimalist planters could be great for a small or hyper-modern office. A plant on every desk will make life at your office interesting.
3. Search for Interesting Art
One of the best ways to relax your patients and make them feel comfortable is to add some great art to your office. If you can find something that accents your style or the style of your neighborhood, you can really make your office somewhere special to be. While you can expect offices in Los Angeles will have a photo of the skyline or the Hollywood sign, for instance, it's rare to find something really interesting.
If you have an eye for art or know someone who does, ask them to help you find some interesting local artists to work with. For a more adventurous type, you could have a rotating, curated collection of artwork from artists all around your region. You could even hold a charity auction or a gallery opening every few months.
You'll have a truly unique office when you fill it with good art by clever artists. And because it's so inexpensive to buy prints online, you might be able to do it on a shoestring budget.
Since looking at the same walls every day can be as boring for your employees as for patients, search for work that is engaging, with interesting colors and textures. Even sculptures for your reception desk can say a lot.
5. Classy Computer Cases
If everyone at your modern office uses laptops, some classy computer cases can really change the look and feel of an office. Most dental offices are simple, minimal, and cold. Trends in technology are making devices sleeker and more generic seeming.
A great computer case could show off your office's personality while adding some much-needed life to your employees' desks. Looking for the right Macbook Pro cover could take some digging, but you might find that the right case will become a conversation piece.
6. Digital Check-In
Right at your reception desk, you get a chance to tell your patients how cool and professional you are. When your receptionist greets them, patients can be instructed on how to sign in digitally.
They'll be engaging with an interactive piece of technology that might already know their name and could make check-in simple. Have them answer a few questions confirming their identity and you can save your receptionist the work of having to go through a questionnaire for new patients.
Digital check-in can look good and be engaging for your clients. You'll also clear off the clutter of pens, pencils, clipboards, and paper.
Cool Desk Accessories Can Enhance Your Professionalism
Cool desk accessories are meant to improve everyone's spirit while adding to your productivity. But cool gadgets and design aren't the secrets to professionalism. The true path to professionalism is paved with good customer service provided by employees who really care about your patients.
If you want to update your patient outreach in a professional way, check out our guide to using social media for dentists.