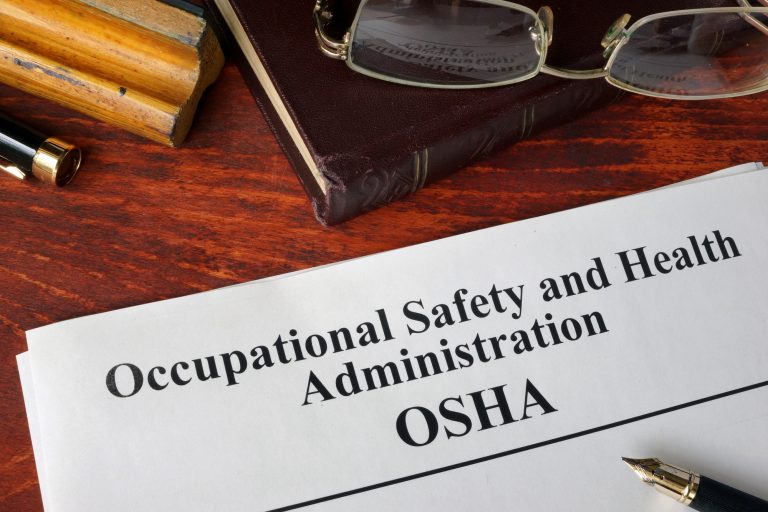 What many people don't realize is how small the OSHA organization actually is. It's made up of approximately 2,100 inspectors who are responsible for the safety and health of more than 130 million workers. These workers are employed at over eight million worksites around the country.
As a result, there are some industries that don't have requirements and standards in place. Additionally, others don't have them strictly enforced by the OSHA organization.
One of these is the dental industry. OSHA dental requirements are lax. However, those working in this field are at risk of exposure to several chemical, biological, physical, environmental and psychological workplace hazards.
This means you need to take dental safety seriously and ensure your workplace is secure by utilizing the list of precautions found here.
Don't ignore this information, as it can help you avoid serious violations of OSHA standards, and ensure you don't face serious penalties.
1. Protection Against Bloodborne Pathogens
This is the most frequently requested and referenced OSHA standard that affects dental offices.
To adhere to this requirement, you must create a written exposure control plan and update it annually.
Another necessary step to take to protect employees includes providing the proper protective equipment. This includes gowns, eye and face protection, gloves and more.
Additionally, it's necessary you provide workers with the Hepatitis B vaccine. This should be paid for by you. If an "exposure event" occurs, then medical follow-up availability is necessary, too.
You can implement the use of color-coding or labeling for items such as containers for regulated waste, sharps disposal boxes, contaminated laundry, and other specimens.
Perhaps the most important thing you can do is ensure your employees are properly trained. If they know how to avoid contamination from bloodborne pathogens, your workplace is instantly safer.
2. Protection Against Potentially Hazardous Chemicals
Dental offices use a myriad of potentially hazardous chemicals. The OSHA dental safety standard that applies to this situation is called the "hazard communication standard." It's often referred to as the "employee right-to-know," as well.
To adhere to this standard, you must provide a list of all hazardous standards. This includes items, such as mercury, sterilant, anesthetic agents, disinfectants, alcohol, and others that are stored in the typical dental office.
It's also necessary to provide the MSDS (Material Safety Data Sheet) for every chemical used or stored in the dental office. These data sheets must be obtained from the manufacturer.
3. X-Ray Protection and Precautions
If your dental office uses an x-ray machine, then precautions for this equipment are needed, as well.
The first thing you should do is conduct a survey of each type of radiation used in your facility, including x-rays. Also, you need to restrict areas to help limit exposure to employees.
If employees are working in these restricted areas, they should be required to wear radiation monitors, including pocket dosimeters or film badges. Make sure to label all equipment and rooms with caution signs, as well.
4. Exit Routes
While this is a precaution needed for any business, it's equally important for your dental practice.
You need to meet the OSHA standards regarding safe and accessible building exits. This is necessary in cases of an emergency, such as fire.
In addition to having clearly marked exits for fire and emergency situations, you also need additional fire safety equipment in place. You can read more here about the equipment needed for your dental office.
If you are unsure of what your office needs, or is missing, then you can utilize OSHA consultation services to ensure you meet all the standards and requirements in place.
The basic standards to keep in place for your dental office include:
Having sufficient exit routes for the number of employees in the space
Having a diagram of the evacuation routes posted in a visible area
Keep in mind, that's just an overview of the exit route standards and emergency situations you need to have in place for your dental practice.
5. Electrical Safety Precautions
The average dental office utilizes countless electrical devices. The standards set by OSHA in this area outline the safety requirements to meet to ensure employee safety.
The electrical standards set by OSHA apply to wiring and electrical equipment in any hazardous location.
For example, if you regularly use flammable gases, then it may be necessary to install special equipment and wiring installation.
The first step is to use the OSHA electrical safety text. It's also a good idea to check with your insurance company or the local fire department. They can help ensure you are meeting the set standards.
6. Posting of the OSHA Poster
Every workplace, including dental offices, are required to post the OSHA poster or the equivalent in the state.
The poster is what outlines worker's rights and ensure a safe workplace. It also lets employees know their rights and how to file a complaint.
To ensure compliance, dental offices must post the poster where workers will see it. The posters are provided at no cost by OSHA.
OSHA Dental Office Requirements: Don't get Penalized
If you are found to be non-compliant with the OSHA dental office requirements you may face severe consequences and penalties.
Regardless of if you currently own a dental practice, or are planning to buy a new one, being informed and aware of the standards is necessary.
If you want more information about how to improve your dental practice, then let us help. We also provide information about dental careers, at the ADA CareerCenter. This is an ideal place for dental pros to find the position they are searching for.
You can also learn about continuing education opportunities in the dental industry with our helpful, updated information, found here.