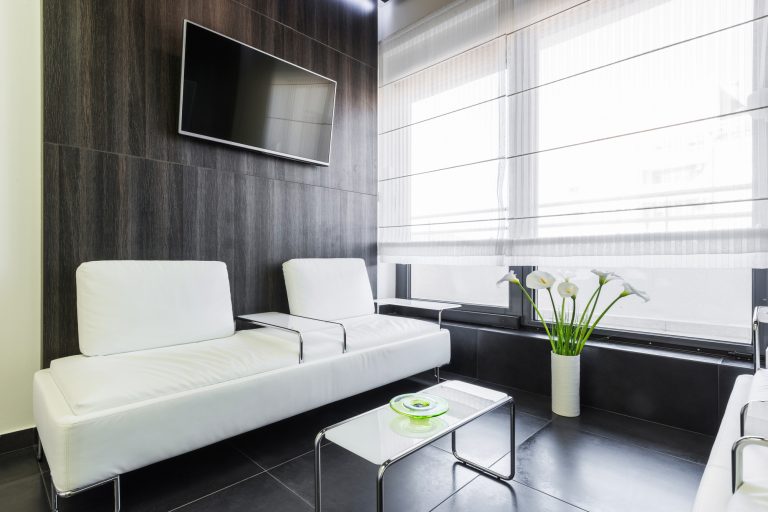 By 2026, the number of patients visiting the dentist in the US could reach more than 330 million.
There are an increasing number of patients and a finite number of dentists. It's inevitable that waiting rooms will become even busier.
Waiting for dental treatments or checkups will never be fun. But there are steps that can be taken to make your patients' wait a little more comfortable.
So read on as we examine 8 simple but effective waiting room solutions.
1. Keep Them Informed
Many of your patients will be apprehensive about their checkup or treatment.
A simple way to alleviate some of their apprehension is to keep them fully informed. This starts from their arrival at the practice, where the receptionist should clarify the reason for their visit and what they can expect.
Being given a rough idea of how long they are likely to have to wait will help to reduce some of the stress. Real-time announcements, either verbally or on display screens will also help patients to feel more relaxed.
2. Invest in Comfortable Seating
It is inevitable that some patients will have a significant wait before seeing their dentist or hygienist.
Investing in comfortable seating is, therefore, something that is highly advisable. Your waiting room should be somewhere that it is easy to relax, so why not try a more welcoming approach such as a corner sofa rather than individual chairs.
Sitting in close proximity to a stranger is never particularly relaxing, so ensure that there is an adequate ability for people to respect each other's personal space. Choosing soothing colors is also a good idea. There is also an opportunity to have the color of your furniture reflect the branding of your practice.
3. Play the Right Music
Music has been shown to help reduce levels of stress hormones.
Playing music in your dental practice waiting room is a simple and effective way to keep your patients stress-free and comfortable. You need to choose the music you play carefully, however. One choice is to select classical music that is slow in tempo and without too much variation in volume.
But modern music can also be used. Ballads and slower songs will have a similarly calming effect to classical music, although may not be to everybody's taste.
4. Give Them Something to Do
The most common trope of dental waiting rooms pile up out of date magazines.
And whilst this is no longer commonplace, the idea of giving your patients something to do with their time still stands. If your patients have something to do, it will take their minds off their upcoming appointment. This will inevitably lead to more relaxed patients.
Reading material is still a great option, but it needs to be up to date, and with content that people actually want to read. Offering a range of popular magazines that cater to all demographics is always effective. Books are also a great way to help people relax and unlike magazines are not so quick to become dated.
5. Offer Free Wi-Fi
While books and magazines are useful, most people will have access to as much content as they want right in their pockets.
Offering free wi-fi will allow your patients to spend their time in the waiting room however they see fit. That might be reading the news, listening to their own choice of music, playing games, or watching their favorite shows.
For the benefit of the other patients, it is important to have a sensible policy regarding the use of phones (and headphones) that is clearly displayed. This ensures that no one is disturbed by anyone else using their device in the waiting room.
6. Make It Child-Friendly
Something that can add to the stress of waiting for a dental appointment is trying to keep your kids from climbing up the walls.
Making one section of your waiting room child-friendly can help to keep children entertained and reduce the stress on the other adults in the waiting room. Providing books and toys that children can play with is always appreciated by parents. But the toys should be chosen such that they are not likely to irritate the others; noisy toys are definitely a no-no.
You should provide adult seating next to the child-friendly area so that parents can sit with their children. But it also makes sense to keep this area slightly removed from patients who do not have children with them.
7. Make It Sound-Proof
The last thing people want to hear when waiting for treatment is the sound of a dentist's drill.
Try to ensure that your waiting room is as sound-proof as possible so that the noises from the treatment rooms aren't clearly audible. If possible, having your waiting rooms and treatment rooms separate is the most effective solution for reducing noise. But if this isn't the case, soft furnishings and materials can help deaden some of the sound.
And if you do decide to play music in your waiting room, this will also help to mask any treatment noise.
8. Minimize Waiting Times
Finally, the most effective way to minimize waiting room stress is to keep waiting times as short as possible.
Obviously, some procedures overrun, and no-shows or late arrivals can throw a well-organized schedule into disarray. But aiming to keep waiting times as short as possible will mean less time for your patients to be worrying.
If things are overrunning, keeping the patients informed of how long they will need to wait always helps. And a quick check-in from the dentist to let patients know that they will be seen as soon as possible is also advisable.
Find out About Other Waiting Room Solutions and More
If you're looking for more waiting room solutions or other great articles with advice on how to run your dental practice, then you're in the right place.
We have a range of great content covering everything from dental practice business advice to marketing and careers. We also offer an online job board if you're a dental practitioner looking to take the next step in your career or wanting to hire high-quality staff for your own practice.
Whatever your dental needs are, we're sure you'll find something useful on our site.