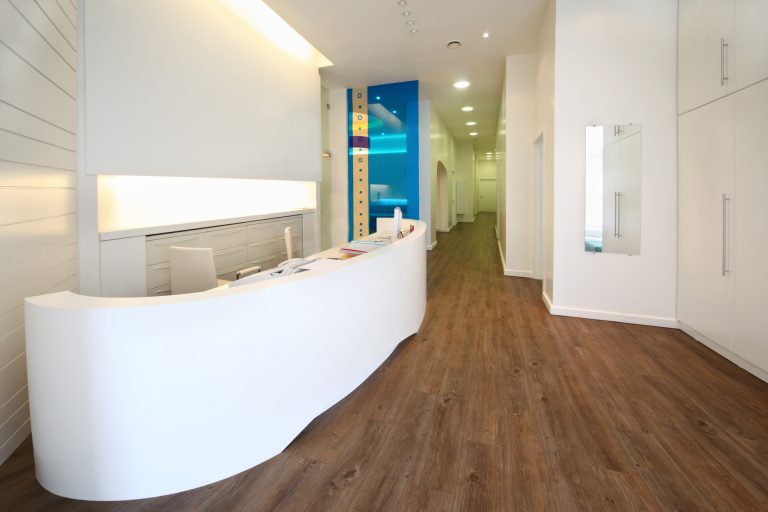 Today, sterile dental offices are giving way to functional and creative spaces. Some offices even look a lot like art installations and hotel rooms.
As a dentist, there's every reason you should pay attention to your dental office design. Aesthetics do matter since people are naturally attracted to things that warm their hearts. It also matters if you want to compete in the annual Dental Office Design Competition.
The most important aspect of your office design is adding styles and items that attract clients to your practice. Additionally, they should also improve value for your staff and the practice itself. Modern styles are human-centric as they allow you to create a space that appeals to just about anyone.
In this post, we're going to share six exciting tips on how to improve your dental office. Keep reading to learn more!
1. Consider Your Practice's Objectives
Whether you are making a small upgrade or complete overhaul to your office, your objectives should take center stage in guiding you. The design should help to solve any functional problems that are a hindrance to attaining your goals.
You can also create a new design that allows you to expand your capabilities. This may improve the quality of your service and the number of services you offer. A design upgrade can also help to create more space and advance the level of technology.
Such design elements play well into your practice's objectives and goals.
2. Improve Your Waiting Room
The waiting room is the first place that patients and visitors see when they come to your office. As such, it offers an opportunity to set the right tone for a memorable dental experience.
A well-designed waiting room can reduce anxiety and keep your patients engaged. It's also great for kids as many are fearful of dental visits. But you can help to change that by giving them a fun experience the moment they step in your office.
Ensure proper spacing in your seating so patients don't feel like they're congested in the room. If you have a large office space, you can create charging spots and working areas for students, professionals, and other patients.
Do you sell dental products? If so, the waiting room is the ideal place to display them. Also, create a separate kid-friendly area to keep them engaged and create a noise-free environment.
3. Determine the Right Color
A color can ruin or improve your overall office design. It helps to take the time to review different color schemes to pick one that best suits your office design. Keep in that the level of lighting (natural or artificial) in your office will impact your color choice.
Studies also show that color can evoke certain emotions and feelings in people. So you want to avoid colors that are likely to increase agitation or anxiety in patients.
Some of the recommended colors include green, yellow, blue, or orange. Yellow is uplifting and energizing, while green and blue are peaceful, calm, and relaxing. For a fun and whimsical color, go for orange.
4. Use Proper Office Lighting
Most dentists usually overlook lighting as part of their dental office design. Like color, light can also impact the overall feel of the office when used the right way.
Proper lighting can lend a soothing effect in your key areas, such as the waiting room. You can use it to set a mood within your office space and make dull areas lively. Light also adds energy to a rather mundane space.
You should avoid using stagnant florescent lighting, which is known to irritate the eyes and cause headaches.
Natural light is usually pleasant, but it can have a strong glare, which can make your office uncomfortable. You can prevent such hard glare by using light-filtering window treatments when the sun is too bright.
5. Choose the Right Furniture
Comfort and style are two critical elements you must consider when selecting your office furniture.
First, the style of your furniture should blend seamlessly with your overall office design. For example, if you have painted the walls white, colorful furniture can be great additions.
In the kids' area, you can play around with different furniture colors to make the room more likely. For example, an orange wall can go well with a mix of white, green, pink and light blue furniture pieces.
You should also consider the comfort of the seats. In some waiting rooms, a patient can wait for 30 or more minutes. You don't want him to get bored and weary while waiting, so be sure to pick the right materials.
6. Ensure an Effective Floor Plan
Your office plan is key to ensuring improve efficiency and productivity. You can invest in proper equipment, comfortable furniture, and remarkable design–but a poor office plan ruins everything.
You don't want huge spaces that take time and steps to access different office areas. The layout should make it easier for your patients and staff to move around. It should also ensure optimal privacy for confidential discussions, such as personal offices and consultation rooms.
Make sure there's enough room for your equipment, cabinets, patient, and your staff. You don't want to squeeze people, furniture, and tools in a room, as this will diminish the quality of your service.
Your floor plan should also include a proper entryway that excites patients. You want to treat it as a room of its own, and you can learn more about using accessories and objects to add style.
Dental Office Design: Final Thoughts
The design of your dental office shapes your patients' impressions of your practice and staff. A pleasant-looking office is one of the critical factors that patients consider when looking for dentists.
Apart from these design tips, you should consider adding art pieces and aquariums to your office, especially the waiting rooms. Office plants also offer a way to add a natural character to your space.
Before implementing any dental office design ideas, take the time to understand your patients and staff. The whole design should blend function and form to ensure an exciting experience for all the people in your office.
If you're striving to grow your dental business, these secrets for a successful dental practice can help you.