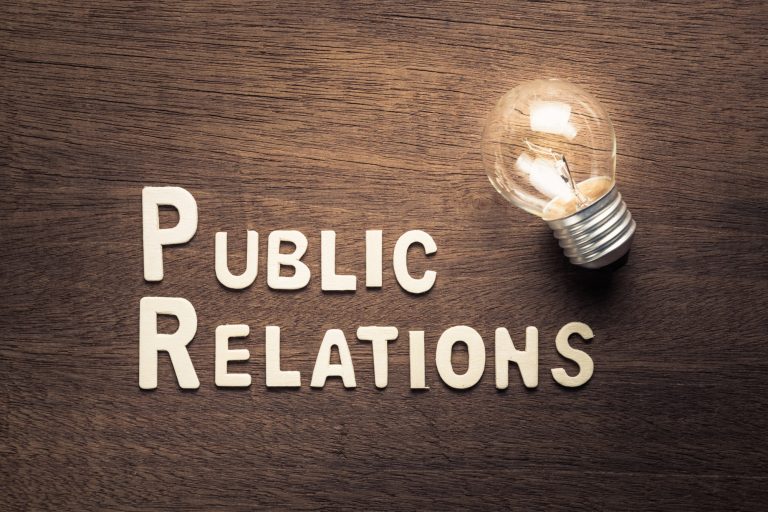 A good public relations department is invisible. Most people don't remember their existence until there's a major brand fail in play.
Good public relations teams are storytellers that persuade other people to promote your services. There's an art to generating word of mouth without paying for expensive ads.
Choosing the right team is key to making sure your dentistry brand gets the most from a PR team. Here are 7 tips for creating a public relations department for your practice.
1. Understand What You're Buying
When you take on the overhead of additional staff, make sure it's worth the investment. It's not uncommon for people to confuse public relations with marketing.
They feel cheated if the new PR team doesn't increase their bottom line in the first six months. But this isn't what your buying when you build a PR department.
There are perks that lead to sales but what you're building is influence. Your PR department's job is changing the perception of your dental practice in the minds of the people who matter.
They'll make other organizations want to partner with you. Patients will sing your praises from the rooftops.
Well, maybe not that last item, but the point is that public relations shapes your image. You're essentially investing in an upgraded brand image for your dental practice that results in long term success.
2. Internal vs. Consultants
There's a big bonus to having full-time public relations professionals on the front lines for your dentistry 40 hours a week. But this isn't the only way to reach your PR campaign goals.
Independent PR consultants can offer similar results without costing you a fortune in salary and benefits. There's a big market for PR in dentistry that has given consultants an edge over in house teams.
These consultants have ideas about what works across practices. The downside is that they may not always work with your interests as number one since they may have other clients that take up their time.
3. Media is a Partner
The important thing to note when building your public relations department is that the media isn't your friend. The media is your partner.
Don't expect favors when you starting building relationships. Publications won't run stories because you're nice or invite them to an exclusive event.
You want stories to run based on the strength of your storytelling and credibility. Guard against asking for favors or hoping pity will get you noticed.
Think of how you can add to your relationship with the media by giving them real information audiences want.
4. Sell Culture
Dentists sell dentistry. That's nothing new and certainly not newsworthy.
Ask your public relations team to focus instead of the culture of your practice. What are your values and how do these values set you apart from competitors?
Keep in mind that a quick visit to your practice should reveal this company culture. The person answering the phone should reveal the style you're selling to the media and general public.
If you have it in your budget, consider stepping up your interior design to something that matches the growing personality of your practice. You're about more than dentistry, you offer a lifestyle for your patients.
5. Hire Affordable Staff
Your public relations staff might not all be superstars in the field yet. In fact, entry-level candidates are far more affordable and can usually be trained quickly.
They may not have media relationships right out of the gate, but there are multiple ways to circumvent this. Use an online press release service to get out information quickly if you don't have a distribution list in play yet.
Make sure your staff attends ongoing continuing education conferences and seminars to help strengthen your skills. This is a small investment compared to paying agency fees for PR representation.
Take your time building your story and growing your team. This puts you in control of how your brand grows.
It also means you can train new staff yourself if you experience turnover. The continuity between staff members is critical to maintaining momentum as your practice grows.
6. Understand Good Public Relations Examples
Often, when business owners take on public relations initiatives they're not sure how to tell if it's working. Research good public relations examples so you know to tell when you've reached important milestones.
These examples might not include your same goals, but they offer insight on how your expectations should be managed. Use industry best practices to gauge where you need additional resources or support.
The goal isn't to mimic the strategy of another business. Your intention is to see what's possible and stick to your guns if you're moving in the right direction already.
7. Press Isn't Free
A common misconception about PR is that once you hire a team, everything else they need to get the job done is free. After all, it's free to write a press release and it's free to get articles placed.
But what about the tangential resources that make doing the job easier. PR newswires, CRMs and other automation software make it easy to reach the broadest number of people at once.
With a small team, automation is worth the investment. It means your team can spend more time strategizing and less time on reactive tasks like data entry.
Getting Your Department Started
A public relations department you hire and train will need time to acclimate to your dentistry brand. Expect at least six months before a firm strategy is in place.
Make sure you pair like personalities so your team is efficient and builds on each other's strengths. For more information and tips, visit our blog for updates.