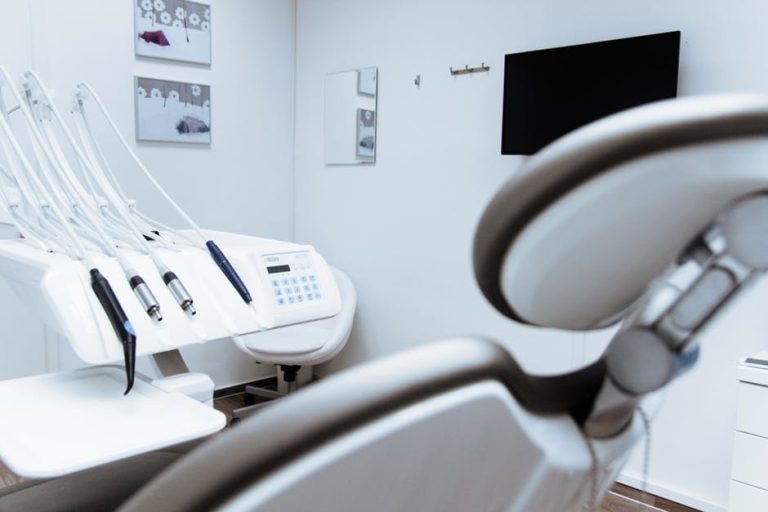 When you open a new dental practice, you're ready to move in and start accepting patients. But do you think of your practice design?
Dental office interior design is more important than you think. Your design isn't only important for your patients — specific design features enhanced productivity and functionality amongst your staff.
But don't call the interior designer and start selecting wall paint colors just yet.
First, you need to understand the design elements that boost performance.
Get inspired by this article! Here are 8 office dental office design ideas for a functional and aesthetically pleasing dental office, from the experts.
1. Functional Balance
For enhanced functionality, balance is key. Your design should serve for their aesthetics but also keeping your employees in mind. Can they move around the office well? Is technology conveniently located?
The first thing you want to consider is architectural design. Keep the patient experience in mind: the distance between the front door and the waiting room, the way the office looks when they walk in, and the design of each room.
Next, consider the experience for your staff. Your staff will be walking from room-to-room and to the waiting room.
While you'll want to buy the most stylish chairs and furniture, keep ergonomics in mind. Staff and patient comfort is the most important aspect when selecting furniture.
2. Effective Floor Plan
Your floor plan should serve two roles: support the flow of movement for both staff and patients and leaving the perfect amount of open space. No dental office should be empty. But a crowded floor will dissuade patients.
Utilize your floor space with useful items. In the waiting room, have a table with magazines and a TV. Self-serve tablets can help your patients check in and schedule follow-up appointments.
Leave floor space empty in hallways and near doorways. In each room, use only the essential equipment your practice requires.
Are you still stumped? Ask advice from your staff. They can identify any floor space issues.
3. Updated Equipment
Dental technology is constantly increasing. It's hard to keep up with these advancements — especially if your budget can't support these new updates. But updated equipment can make or break your dental practice.
One of the new forms of dental equipment is tablets that allow patients to check-in. No more waiting in line. This technology also helps patients reschedule their appointment.
Technology trends aren't only affecting patients. Your staff can benefit from new dental technology. Some of these include oral ultrasounds, 3D printing, robotics, virtual reality, and artificial intelligence.
When you replace outdated with modern equipment, this establishes trust between your patients and your staff.
4. Sleek and Minimalist Design
A dentist office doesn't need over-the-top office aesthetics. Fortunately for dentists, minimalist design is one of the most powerful interior design trends.
The main idea of minimalism is using simplistic design and pertaining to the most natural design possible. Examples include basic furniture, very little artwork, and passing on any knick-knacks.
For specific examples, your office design should include sharp lines, solid surfaces, and neutral colors.
Buy a dark check-in counter with sharp edges, finished with state-of-the-art computers. Your waiting room furniture should be low to the ground with neutral colors.
5. Kid-Friendly Additions
Do you own a family dental clinic? Not all of your patients are adults. If your practice attracts a lot of attention from parents and kids, think like a kid.
Have a big waiting room full of toys and a play area. Build a fort or have a playground if your budget allows it. While your child patients are getting serviced, have a monitor with child-friendly TV shows and video games.
And all children love goodie bags! After their appointment, set up a station where your child patients can select a toothbrush, dental floss, and other goodies.
6. Don't DIY
All of these design ideas sound expensive, and many of them are. It's easy to want to cut costs and DIY. But this is never a good idea.
An interior design — one who specifies in dental clinic design — knows all of the right tools for an effective dental practice.
In addition, pass all of your design ideas with your interior designer. Even the ones included in this list.
One design that works for one dental office may not work for your practice. An interior designer is the first one to identify design problems and solutions.
7. Let Your Staff Participate in the Design Process
While you should always trust the words from your interior designer, ask your staff for their input.
Your staff is in your office 40 hours a week — perhaps are even in the office more than you. Maybe there are design aspects you didn't notice or think about.
Before you meet with your designer, host meetings and let your staff suggest design ideas.
You would be surprised how much collaboration improves team performance and work engagement. This site explains it all.
8. Privacy
Privacy is something you value for your patients. But privacy is hard to achieve with a busy staff.
Staff and patients are constantly walking around, staff goes in and out of patient rooms, and it's easy to leave a door open or a patient's information lying around.
Do what you can to ensure privacy. Keep all patients in individual rooms. Keep staff essentials, such as computers and paperwork, in a separate room.
Designate specific rooms for patient duties.
Will You Use These Dental Office Design Ideas?
The last thing you want is a dental office that looks like a dump. But how do you combine aestheticism, staff productivity, and a pleasant customer experience?
These dental office design ideas combine them all in one.
Use minimalist design for aesthetics and professionalism. Ensure your waiting room is comfortable and your patients have privacy when they're being serviced.
Keep up with the latest technology. And don't forget about your child patients!
Run everything by an interior designer before you get to work.
For more career and lifestyle advice for dentists, keep reading our blog.