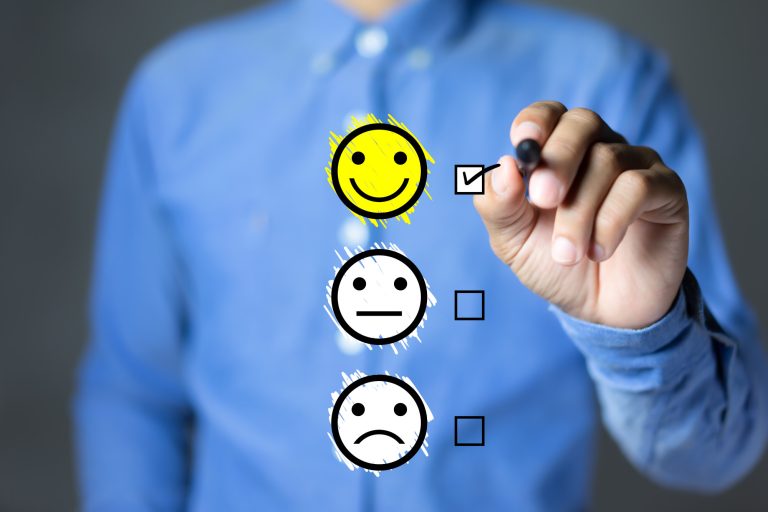 When customers were asked, 96% said that excellent customer service is an essential factor in their loyalty to a brand.
In fact, one poor encounter with a grumpy employee could be enough to make a customer turn on their heels and take their business elsewhere.
With growing factors like instant gratification and raised service expectations, your business must work harder than ever to achieve customer satisfaction that will keep shoppers in your establishment and returning for an impeccable experience.
So how can you ensure an above and beyond experience for each and every one of your customers? Follow along to learn 8 key ways that you can level up your service and guarantee extraordinary customer satisfaction.
1. Discover Their Needs
How can you possibly give customers what they want if you don't know what it is?
Customer service is not a one size fits all solution. Each business will have a unique target audience and with each audience comes a different expectation. It's integral that you narrow down who your target is and start gathering insights on what they want in an ideal experience.
Use existing customers to aid in your research by asking for feedback on customer satisfaction surveys. Be sure you are also paying close attention to your online reviews.
Take each piece of feedback into consideration and notice trends that arise. This will help you determine what improvements need to be made and let you know what aspects are being appreciated.
2. Compliments and Complaints
Speaking of online reviews, take this time to delve into the information your customers are feeding you through this outlet.
Other consumers will look to your businesses reviews to help them make educated buying choices. This is where they gain perspective on how much they can trust you.
Get on top of negative comments with excellent responsiveness and address the problem. Responding to every review, good or bad, will show customers that you care about their experience and are taking steps to offer the best possible service.
3. Improve Employee Satisfaction
Your employees are representing your company playing the largest role in an in-person experience.
If you want them to invest in great customer satisfaction, make sure their needs are being met first. Reward them for having their name mentioned in great customer reviews or set up a program that serves to thank them for their hard work.
Adress employee satisfaction to improve their working environment and encourage open communication. Happy team members make for better customer interaction and more consistent service.
4. Personalize Your Approach
People love the sound of their own name, so make an effort to use it.
Encourage your employees to get on a first-name basis with returning customers. They can even start early by introducing this exclusive-type experience for new shoppers. Create free VIP programs that make customers feel special each time they shop.
Use information like a birthday, buying preferences, and even make notes on customer accounts to improve future visits. Imagine how satisfied your customers will be when your employees are able to 'remember' their preferences. They can then make recommendations based on their specific needs.
5. Get Proactive
Think about the questions your customers are asking and develop ways to introduce the information without them having to ask.
This does two valuable things for your company. First, it lets customers know that you are prepared to answer any questions. Second, it prevents customers who don't want to ask questions from leaving due to a lack of understanding.
Work with your staff to develop top-level product knowledge and sale information to improve the level of expertise they can offer. This will encourage them to confidently address questions and build a level of trust from the consumer in your brand.
6. Create a Full Experience
With the rise of eCommerce and online shopping, your business needs to take steps to elevate the in-person experience and encourage visits. An excellent way to do this is to fully develop your brand experience and tap into all of their senses.
How does your store feel, look, sound, and smell? Use these avenues to tie positive associations and build memory ties that produce more personal investment in your brand.
Smell is the fastest forming memory path for any of the senses. Zone in on this element by utilizing clean fragrances to enhance the shopping experience. Improve their comfort level with familiar scents and encourage longer, more satisfying visits.
7. Reduce Wait Times
From front to back, long wait times play a massive role in unsatisfied customers.
In fact, 70% of retailers reported that customers are only willing to wait 5 minutes before abandoning a store and taking their purchase elsewhere. This includes the time it takes for an employee to greet and offer help, how long it takes to get answers after requesting help, and line-ups in store for check-out or fitting rooms.
Develop plans for high-traffic times and manage staff schedules accordingly to reduce the amount of time your customers are waiting.
8. Take Customer Satisfaction Online
With everyone and their dog being active on social media and digital platforms, your presence on these sites is no longer optional.
Start taking your branding online with quality content. Build relationships with customers through engagement and reliable responsiveness.
Answer questions that consumers are posting on your pages. In store, encourage your customers to follow along for the latest updates and sales. Being active online and interacting with your audience is a fantastic way to encourage great customer reviews.
Boost Your Customer Satisfaction
Now that you know 8 essential elements for maximizing customer satisfaction, you can set forth with a plan to ace each customer interaction. Start wowing your shoppers with an above and beyond experience and dissolve common roadblocks to keep them coming back.
Want to know more about marketing your business for success in the coming year? Hop on over to our other articles to learn everything you need to know to take your business success to new heights.