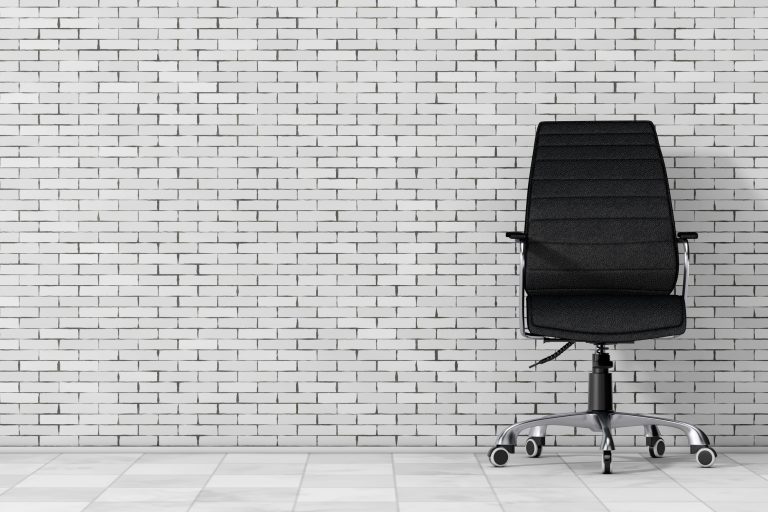 Poor ergonomics is one of the most common causes of workplace injuries, particularly musculoskeletal disorders like carpal tunnel syndrome, tarsal tunnel syndrome, and tendonitis.
Low-quality office and desk chairs are a major factor that leads to these types of injuries. And aside from the health benefits, a good chair means you'll be more comfortable as you go through the workday.
Let's look at how to choose a good chair and our recommendations for the best desk chairs on the market today.
Features to Consider When Choosing Office and Desk Chairs
Desk chairs range from well under $100 to more than $1000. You might balk at spending hundreds of dollars on a chair but there's more to those high-end chairs than just the name.
More expensive chairs tend to offer more features that let you adjust the chair for your comfort.
Upholstery
The type of upholstery on your chair plays a big part in its comfort. Lower-end fabrics and mesh can be uncomfortable, both by irritating your skin and becoming hot when you sit in them for longer times. They're often stiff as well so they can't adjust to fit your body well.
The best desk chairs have higher-end fabrics, genuine leather, or high-quality mesh materials that offer better ventilation and support.
Foam
The foam used in the seat cushion and backrest plays a big part in the chair's comfort as well. Molded foam is a better option than cut foam and high-quality foam will hold its shape better over time.
Better quality foam can also be thinner which means the chair will stay cooler if you're sitting for most of the day.
Back Support
There are two factors in a chair's back support:
Upper back support
Lumbar support
Taller backrests offer better upper back support and should ideally adjust to a completely upright position.
Chairs can have a natural lumbar curve or an adjustable system for lumbar support. The best chairs offer both so you can dial it in to suit your body.
Armrests
An important part of getting your desk set up for proper ergonomics is having your arms and wrists and the correct height and angle relative to your keyboard. Adjustable armrests let you get them positioned exactly where you need them.
A high-quality office chair will let you adjust the height, width, and depth of the armrests. You may also be able to adjust the angle so they can be set at the right angle to keep your arms and wrists aligned while you type.
Optional Features
Many higher-end chairs offer optional features that let you improve your comfort even further.
Some chairs offer gel padding for the armrests. If you spend most of your day in front of a computer, this can make a big difference in the arms' comfort.
Memory foam in the seat cushion is another upgrade that's worth considering. You'll notice a significant improvement over molded and cut foam. You can read more about memory foam at https://www.everlastingcomfort.net/blogs/comfy-reads/memory-foam-10-things-every-office-worker-should-know.
A headrest is another option to consider. Some chairs have them built-in while others have an add-on headrest that attaches to the back.
Overall Adjustability
The overall adjustability of your chair plays a role in its comfort as well. The more ways you can adjust it to suit your body and how you work, the better you can personalize it.
Some of the adjustments to consider include:
Seat height
Seat angle
Reclining backrest
Armrest adjustments
Recliner tension
Lumbar and back support
The 3 Best Desk Chairs for 2021
There are dozens of options to choose from when you start shopping for a comfortable chair. Many of them will serve you well but three of the best choices for 2021 include:
Steelcase Leap v2
Humanscale Diffrient Smart
NXT Levl Alpha
Steelcase Leap v2
The Steelcase Leap v2 is our overall top pick. It has great padding on the seat and a solid molded plastic seat pan that flexes to adjust to your body.
The high-quality fabric and padding keep you cool, even if you're sitting for hours of the day.
The backrest offers plenty of adjustability and is comfortable for long stretches of time. It reclines with variable tension and has 5 locking angles.
The Leap has good lumbar support, with a natural lumbar curve to the backrest as well as adjustable support. The armrests are adjustable in 4 different ways for maximum comfort.
Humanscale Diffrient Smart
The Humanscale Diffrient Smart is the top pick for working at a computer all day. It has a good seat with a flexible molded plastic pan and high-quality padding.
The backrest uses a quality mesh fabric that helps maintain airflow and keeps you cool.
The armrests can be adjusted in several ways. The height, width, and depth can be set for maximum ergonomic control.
NXT Levl Alpha
The NXT Levl Alpha is a gaming chair but don't let that stop you from considering it for office use. And if your chair does double-duty for gaming and office work, this one is hard to beat.
Most gaming chairs have less-than-ideal padding, with a seat that's either too stiff or too soft. The NXT chair's padding is much better suited to office work.
The side bolsters on the seat are also less intrusive than most gaming chairs. These bolsters are there to make the chair look more like a racing car seat but with most chairs, they limit your movement too much.
The backrest on the NXT chair is also quite comfortable and comes with lumbar and headrest cushions for better support.
A Good Office Chair is One of Your Most Important Pieces of Equipment
The quality of the tools you use to do your job has a big impact on how well you can do it and ultimately, your stress level. Your chair is one of those tools.
Make sure you do some research when choosing office and desk chairs and don't let the price be your deciding factor. Spending a bit more on a high-quality chair will make your job more enjoyable and could end up helping you avoid injuries.
Was this post helpful? Be sure to check out the rest of our blog for more tips and tricks about how to work more comfortably and productively.