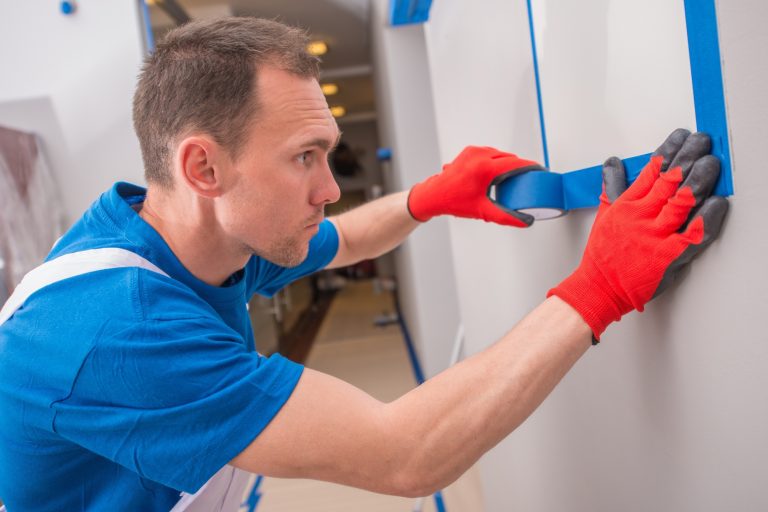 Are you planning a new coat of paint for your dental office?
Instead of just going for the first color that catches your eye, why not choose a color scheme that ties into your business goals?
The right colors can make patients feel calmer and more welcome, increase productivity amongst staff, and ensure that children feel at ease during their appointments.
The wrong colors could increase fear and anxiety, make your office look unprofessional, or cause staff members to get distracted. That's right – the wrong paint choice could seriously damage your business.
Want to learn more about the colors that will help you achieve your goals?
Keep reading for some essential office color ideas.
Colors to Make Your Staff More Productive
Ever tried to work in a room that was dark and dingy? Or painted in a million bright colors?
Chances are, you found it hard to concentrate.
Choosing colors which are light, bright, and not too distracting is a smart way to keep your staff focused – whether they're treating patients or typing up notes on the computer.
Blues and yellows help aid concentration, while greens give a feeling of well-being and balance. In small amounts, bright colors like red can help stimulate the mind – but you should avoid using them excessively.
If you're interested in using color to boost productivity, read more here.
Colors That Make Your Office Look Clean
Have you ever been treated in a dental office that looked dirty or messy?
No – you'd probably have walked right out of the door.
In medical environments like dental practices, cleanliness has to be a top priority. And even if your office is spotless, the wrong color scheme can make it look dirty.
You should avoid wall and floor covering with speckled designs, as these can make it look like dirt is lingering around.
Choosing solid colors in light shades makes it clear that everything is squeaky clean at all times and means there's no risk of dirt or dust getting missed during your cleaning.
For the ultimate clean look, you can't beat bright white. For something a little less clinical, pale blue, pink, or yellow can work well.
Colors That Reduce Fear and Anxiety
Did you know that 1 in 5 people are afraid of the dentist?
That's right – and the way your dental office looks can make a big difference to anxiety levels in your patients.
Bright colors like red and orange can make patients feel angry, afraid, or intimidated, which is not what you're aiming for – especially if you see a lot of patients who don't like the dentist.
Luckily, soft, pale colors like blues, yellows, creams, and whites go a long way towards creating a soothing, calm environment.
Try a pale colored floor covering with softly-colored walls in a slightly brighter shade. This stops the environment from feeling overly medical, but still keeps things light, clean, and a fresh.
You should also consider the color of the seats in your waiting area and the posters you display on the walls – even the smallest details can make a big difference.
Colors That Make Patients Feel Welcome
There's nothing worse than visiting a new dental surgery for the first time and feeling like you're not welcome.
Luckily, color is an easy way to welcome new patients before they even set foot in the chair.
Soft greens are a lovely welcoming color for your entryway, and other pale but pigmented shades can also work well. You should avoid dark, dull colors like blacks and greys, but warm browns could work in certain spaces.
Don't be afraid to paint your waiting room in a slightly different way to the rest of your office.
For example, you might go for more color in your waiting area, then stick to whites and creams in your examination rooms. Just make sure that all the colors tie together and don't look disjointed.
Colors That Appeal to Children
Do you see a lot of young patients?
For many kids, their first trip to the dentist dictates how they feel about having their teeth checked for the rest of their lives. That means that you have some serious responsibility.
Picking warm, friendly colors that appeal to kids is a great way to create a good first impression.
If you have a specific kids waiting room, covering the walls in pale yellow and then adding a fun, colorful mural is an excellent choice. If a mural feels like too much, even some cheerful posters could make a big difference.
You might not have as much freedom in your actual examination room but could still add a little color by painting window frames or displaying colorful accessories.
Colors That Match the Rest of Your Branding
Your dental office should be an extension of the rest of your brand, so making sure that your colors match is key.
Got a logo that's blue on a white background?
Why not paint your walls white, with one blue accent wall?
It's easier than you think to make your office tie into the rest of your brand color scheme, and it goes a long way towards helping customers remember you.
If your current color scheme uses colors that just don't work well on walls, you could consider a rebrand. If something looks bad in your practice, there's a good chance it looks bad on your marketing materials too.
If possible, hire a brand designer who can choose colors that work in print, online and as part of your interior design.
Why Spend Time on Office Color Ideas?
Are you tempted to just paint your dental office white and leave it at that?
That's a huge missed opportunity.
By putting some thought into your office color scheme, you'll see benefits including increased staff productivity and better patient experience. You'll make children and nervous patients feel more welcome, and keep your office looking fresh and clean.
Use the office color ideas above as a starting point, but don't be afraid to add your own unique twist.
Your office is the center of your business, so it needs to look the best it possibly can.
Want more tips on making your dental practice successful? Visit our blog today.