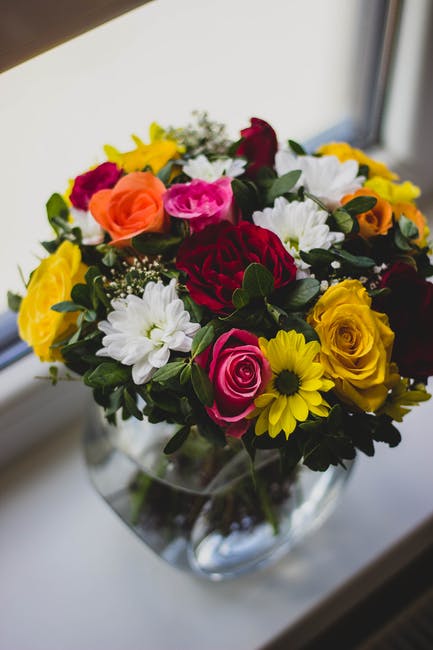 In one study, dental fear ranked the fourth most common fear. The same study found dental phobia was the most common phobia.
Of course, there is little reason to be afraid of going to the dentist's office. Still, you want to create an atmosphere for your patients that is warm and inviting.
This will help mitigate any fears and anxieties they have while they sit in the waiting room.
A great way to create this space is with some beautiful flowers. You can use simple flower arrangements to decorate your office. Plants are known to have a calming effect on the human psyche.
On the Reception Desk
The first place your patients will go is the reception desk. From the beginning, their lives are enhanced by an arrangement of flowers next to the sign-in sheet.
This has a welcoming effect, making them feel more at home. People often associate flowers with home or even just being outside.
Both feelings elicit a relaxing effect. Fresh roses are always a great choice for your reception area.
You can learn more here about roses and how to use them in your space.
Combine Flowers With Leafy Plants
Leafier plants are great air purifiers. Any leafy plant will get the job done, but some are better than others.
Some are easy to care for, which is good for those of us who can't seem to keep a plant alive.
Place these plants among a simple floral display to add life and fresh air to your office. Additionally, the combination will create more visual interest.
Sometimes, floral arrangements alone can be a bit boring.
Coordinate Simple Flower Arrangements With Furniture
Have you ever walked into a dental office that felt dated or uninspired? Maybe this was your own office.
Throw a little personality into your waiting room. Coordinate the wall color, furniture, and floral displays. This will create a space that feels more thought out and welcoming.
Avoid the traditional sterile medical office aesthetic. Your patients already know they're at the dentist. Don't torture them before the appointment even begins.
The Hanging Gardens of Dentistry
Some office spaces are rather small. You may struggle to find a place to fit even the smallest of flower arrangements.
Look to the sky, but not literally. Look to the ceiling. Hang some flowers from the ceiling to better utilize space and get the most of your flowers.
Think of Your Patients
Of all medical practices, dentistry has the most fearsome reputation. Much of this is due to pop culture references, but the fear is alive and well.
Put your design skills to work and create a space that is warm and welcoming. Flowers are a great way to start. Get creative and go beyond the simple flower arrangements.
Dentistry is a tough career. Check out some of our other articles to find out how you can enhance your career and personal life. You'll find articles on office decoration, vacation planning, and much more.