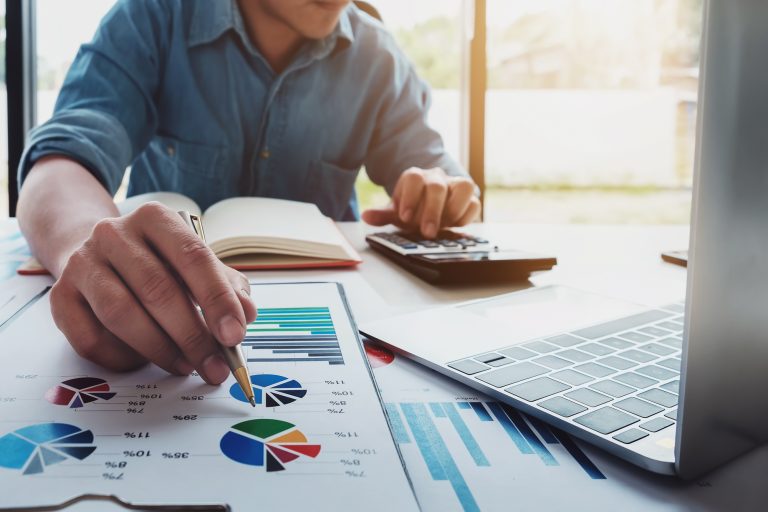 Starting a new dental practice should be one of the most exciting times of your life. Unfortunately, it's also the most challenging.
While dental school is great at teaching you how to be a dentist, dental school isn't so great at teaching you how to manage money or run a business. And starting a new business usually means taking on some business debt.
If you're not careful, the weight of your debt can ruin your practice. But even if that's happening to you, all is not lost. You can learn how to manage debt.
Even if you aren't in debt, learning ways to reduce debt can help prevent you from ever getting into debt in the first place. With that in mind, keep reading to learn how to reduce debts.
Add Up All Your Business Debt
When business debts begin to mount, it's really easy to pretend it's not happening. But ignoring your debt won't make any of it go away. Instead, ignoring the problem usually means it will only get worse before it gets better.
The first step towards learning how to reduce debts is to sit down and take a look at all of your bills. Doing so will help you understand where you are. Once you know that, it's much easier to take actionable steps to reduce your debt.
Determine What Debts Take Priority
If you're looking for ways to reduce debt, you need to figure out which debts are the most important to begin paying down first. This will depend on a few factors such as how flexible your vendors are.
Let's take a look at common business debts within a dental practice.
Employee Payroll
With no employees, it's difficult to run a successful dental practice. And if you don't pay employees on time, you may be penalized.
Also, it's hard to rally employee morale when they're not getting paid. Low morale will affect your work environment.
Suppliers
Some suppliers may be willing to wait to receive payment. However, you have to weigh that against whether or not you'll lose their trust and goodwill towards you.
Overdue Payables by 60 Days or More
Overdue payables mean your credit score is impacted. When that happens, it makes getting loans or other means of funding more difficult in the future.
Secured Debts
When you formed your practice, you hopefully formed it as a limited liability company or a corporation. If you formed a partnership or sole proprietorship, you may be in danger of being held personally responsible for your debts.
Creditors may take over your assets if you can't find ways to reduce debt.
Bills
Bills such as electricity and rent are extremely important in order to run a dental practice. If you can eliminate certain bills such as cable, that's great.
However, keep in mind that paying any of these bills late can not only cause you to lose their service, it can also affect your credit rating.
Insurance
As a dentist, you're aware that you need certain insurance policies to keep you and your practice safe. Make sure you can continue paying your liability insurance.
Credit Cards
Credit card debt can easily overwhelm any business. If you don't pay on time, it can affect your credit rating.
And the penalties and interest charges will just keep piling up if you ignore them.
Reduce Expenses
The next step toward learning how to manage debt is to take a look at where you can reduce your expenses within your practice. Cut out anything that isn't absolutely necessary.
Look to cancel any subscriptions you currently have that aren't absolutely necessary to run a business.
See if you can sell off any equipment, office supplies, and anything else you don't use that often. If you can buy used or lease these items, do so.
Saving on rent is another idea. See if you can relocate to a smaller office that offers lower rent and utility costs.
You can also see if you can't split costs with another business. You can share resources such as employees, rent, and utilities.
Get More Business
Increasing your business one of the best ways to reduce debt. You'll need to sit down and think of ways to boost sales within your dental practice. Here are a few ideas.
Think Locally
Optimize your website for local traffic. Use keywords that help local people find your practice.
Get on social media and start talking about your practice. Share your favorite tips on social media for achieving healthy teeth and gums.
Write a blog and become the local expert on dentistry. Sponsor a local event or team.
Reward Your Patients
Reward your patients by starting a loyalty program. Offer discounts for services when they recommend a new patient.
Don't let them leave your office without a treat. Even something as simple as sugar-free lollipops makes people feel special.
Get Testimonials
Have your patients sing your praises for you. Make sure you're getting your patients to leave testimonials about your services.
It's easy to collect them and they'll help boost your SEO.
Raise Your Prices
One way to make more money is to raise your prices. But make sure you do with using the right strategy so you don't lose any patients.
How to Close a Business With Debts
Sometimes, despite your best efforts, you realize it's time to close up your practice. If you're closing a business with debts, there are some steps you need to take.
You'll have to negotiate with all your creditors to ensure they receive as much of the full payment of the debt as possible. You'll also have to negotiate when they receive payment.
And if you simply have gotten to a place where your debts are too much, consider filing for bankruptcy. While it's not a place anyone wants to be, filing can help you get out from under your debts more quickly so you can start over fresh.
Get More Tips From Us
Getting out of business debt isn't always easy, but it is possible. Learning as much as you can about how to manage your finances is a good first step.
And we can help. Click here to learn more financial tips for dentists.