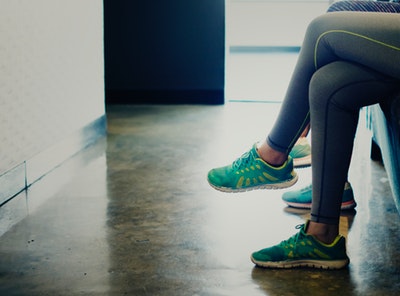 Let's face it, nobody looks forward to sitting in a dentist office waiting room. But even though dentist offices have a shorter than average wait time, that doesn't mean the decor of your waiting room should be an afterthought.
That's because a waiting room is the first experience your patients have when they come in for an appointment. And you want to wow them with a great first impression that turns them into a loyal patient.
So how do you make it worth the wait? Let's look at 7 dental office decorating ideas that will keep your waiting patients comfortable.
1. Furniture Choice Matters
The furniture in your dentist office waiting room are the stars of the show. And since it's such an important component, you want to make sure you put a lot of thought into it.
Comfort and style go hand-in-hand. The furniture should reflect the style of your office brand with its design, material, and color. But you also want something that will be comfortable for your patients to sit on.
To do that, consider your patients' age, size, and mobility. Will you need a combination of loveseats and chairs to accommodate everyone? What about armrests to help older patients get in and out of their seat?
It's also a good idea to learn more about the ergonomics of the chair. Along with the functionality of the cushion and fabric for wear and tear.
2. A Good Layout Is Key
The last thing your patients want is to FEEL like they're sitting in a waiting room. Instead, create a cozy, inviting place for them to wait.
Go for "living room" styled groupings. U-shape arrangements combined with end tables, lamps, and a coffee table feel homier, especially for families.
For those wanting a little more privacy, set up quieter spaces outside of the grouped areas.
It's always best to avoid lined rows of chairs. That can leave your waiting room feeling harsh and impersonal.
And make sure there is plenty of space for flow. Don't crowd chairs around the reception area or anywhere traffic will naturally walk through. Give your patients room to feel like they can maintain their personal space.
3. Relax Your Patients with Decor and Lighting
You have to admit, going to the dentist can be a stressful event for many people. But your waiting room can take off that edge by incorporating elements that will help them relax.
Water features are great for calming frazzled nerves. Whether that be a babbling fountain or a bubbly aquarium. The sound of water acts as "white noise," helping patients let go of their thoughts and become calmer.
Lighting can also have a huge effect on patients' moods. Soft, bright light will help create a sense of calm. While low, warm light will give your waiting room a more "homey" quality.
4. Set the Mood with Color
As with the furniture, the colors of your dentist waiting room should reflect the style of your brand and the image you want your office to portray. But you also want to balance that with calming colors that will keep your patients relaxed.
Neutral, serene colors are best in creating a calming atmosphere. Hues of grays, tans, creams, and blues are a soothing and natural backdrop.
If your branding colors already fall into that category, incorporating them into your color scheme will be a piece of cake. But if you have some bold tones in your brand, it's best to use those as pops of color throughout your decor and not make them a focal point.
5. Give Your Patients Something to Do
Idle hands give your patients nothing else to do than watch the clock. By giving them a choice of activities to keep them occupied, their time in the waiting room will seem to fly by.
Free WiFi access is important these days. The use of smartphones and tablets are so commonplace, your office technology needs to keep up with the times. That includes having outlets or charging stations to keep everyone's devices topped off.
If space allows, install a couple workstations to let waiting professionals get some work done.
TVs are always a good idea. But instead of making everyone watch a boring news station or soap opera, why not display information about your dental practice?
And don't forget about the kids. Parents will appreciate having a play area with toys and books to keep the little ones busy.
6. The Little Things Go A Long Way
Keeping your patients comfortable isn't only about having cozy seats. Meeting other needs that might come up while they're waiting will leave them impressed. And believe it or not, it isn't complicated to pull off.
Offer an area of the waiting room to leave coats or wet umbrellas. Have a stocked mini-fridge of bottled water. Add a gaming unit to the kids play area.
And make sure the waiting room, reception desk, and patient bathrooms are neat and clean. Dirty patient areas may give the impression you don't care or have the resources to provide a quality experience.
7. It's All About the Senses
Sometimes, it's not about what you see that can set the tone of your waiting room. It's also about what you hear and smell that creates the total atmosphere.
Minimizing the noise of dental machines is ideal. If you're not using TVs in your waiting rooms, play music softly in the background. Classical, soothing tunes with zero commercial interruptions is best.
And even though you want to keep the area sparkling clean, try not to let it smell like a medical waiting room. Clinical smells will only remind them they're about to have their teeth scraped. Instead, aromatherapy goes a long way in keeping your patients relaxed.
The Right Dental Office Decorating Ideas Make It Worth the Wait
Let your patients know how much you care about their comfort. By using the right dental office decorating ideas for your waiting room, you can make their next trip to the dentist office a positive experience.
Looking for new ways to fill your waiting room? Check out these 5 creative dental promotional ideas to attract new patients and grow your practice.