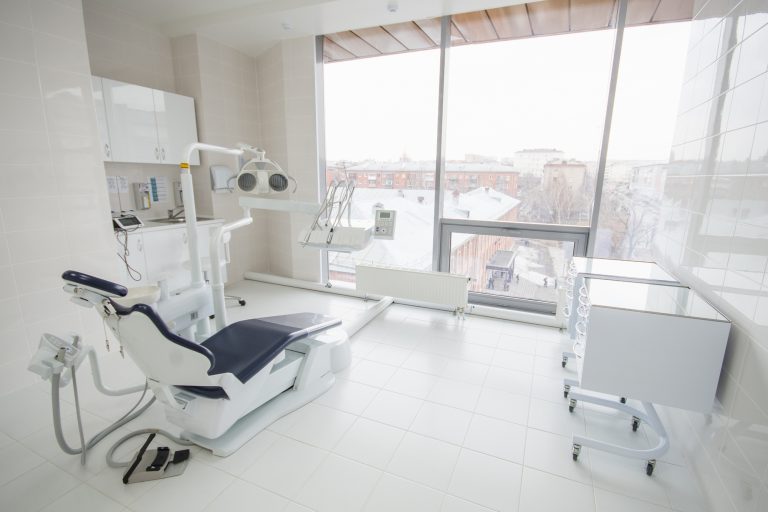 Almost 200,000 dentists currently operate in the United States. The American Dental Association predicts that this number will only increase in the years to come. So knowing how to run a successful dental practice becomes is more important than ever.
Are you ready to take your practice to the next level? Read on for seven excellent tips on how to increase revenue with better dentist practice management.
The Top 7 Tips for Dentist Practice Management To Increase Revenue
Learning to work "on" your practice as well as "in" it is a vital part of successful dental practice management. Check out the following smart strategies to boost your practice's revenue without sacrificing quality of care.
Establish a Welcoming Office Culture
The first step in smart dentist practice management is to figure out what makes your practice unique. Then you can start forming an office culture around that identity. Your personality, values, systems, behaviors, and expectations all contribute to your leadership style. They also influence how you guide your staff to communicate with one another and patients.
The office culture stems from this social structure that you define through your actions and choices. Even the d?cor you choose to fill your office or music you play in the waiting room adds to the office culture. Harnessing your unique office culture can help you to boost productivity, attract high-quality staff, and keep your patients returning for more.
Gather your team members together to discuss the daily operations of your practice and the long-term goals. Ask your staff to contribute and describe what they find most important. Share everything together so everyone is on the same page and working with the same objective.
Ensure Staff is Well-Trained
The first point of contact can make or break a patient's experience with your practice. Usually, they first speak to someone on your front desk team like a receptionist. You need to trust that they will handle every interaction professionally with a welcoming attitude and clear communication skills.
A well-trained staff is a fundamental part of how to run a successful dental practice. Ensure employees understand how to make the most of every patient interaction to solidify your relationship. Encourage your staff members to participate in continuing education courses and further professional training to increase patient satisfaction and your profits.
Keep One Operatory Unbooked
One easy way to boost revenue through dentistry practice management is to add an extra, open operatory room. By keeping this extra room unbooked, you decrease stress, improve patient wait times, and provide "work-in" and "impulse" revenues on the same day.
Adding an unbooked operatory room translates to an immediate 80-90% profit increase. Not only because you can add in a patient you would have needed to book for a later date or turn away completely. But because the daily overhead should be fixed except for the related lab expenses and dental supplies as well.
You may not use the extra room all day, or even every day. However, when you do need to use it, the profits add up quickly. Especially when you realize that if you spread the cost of the extra operatory room over the course of six years, you only end up paying about $30 per day plus the necessary dental supplies.
Schedule Annual Fee Increases
Scheduling a modest fee increase every year is definitely a wise tip for how to run a successful dental practice. Many practices miss out on these tiny fee increases and then fall behind. A modest fee increase should be more than 2-3% since this will only help you keep up, not surpass your competition.
Raising fees yearly by around 4-5% will put you at the top of the pack. Take a good look at your current fee schedule. You may need to raise some prices more than others, so avoid raising them by a fixed percentage across the board.
Really look at the services you offer, what they cost you, and what value they provide. Some of the fees may be right on point while others may need a 5-15% increase to be on par. By rebalancing your fee schedule, you gain extra revenue right away.
Expand Offered Services
The more procedures you offer, the fewer patients you need to reach the same revenue goals. You do not need track down 1,000 patients for cleanings when the same few patients get multiple procedures done through your practice. Getting stuck in a rut and referring patients out after decreasing services will never lead a successful dental practice.
Instead, add more procedures to make your practice busier. Things like simple oral surgery, Invisalign, cosmetics, occlusal guards, mini-implants, sedations, automated endodontics, soft tissue programs, et cetera will all increase your profits.
Someone who refers outpatients only ends up performing about 60 procedures per year while typical dentists get in about 90. The very best dentists who make the most of their offered procedures may be able to perform up to 120 per year. Doubling the number of procedures will also double your revenue.
Engage with Your Patients
Engaging with your patients is key to profitable dentistry practice management. Your core base of patients who visit on a regular basis gives your practice stability. It is well known that retaining your existing patients will always cost less than marketing for new ones. Especially when they refer friends and family to your practice.
Getting patients to return takes more than offering convenient hours and average services from an easy to reach location. It also involves engaging with patients to earn their trust and create a lasting relationship. Being active on social media, sending out a monthly newsletter with helpful tips, and sending direct mail pieces all keep you in your patients' minds.
Read more about how to monetize your business through an app as well.
Get More Patient Referrals
Loyal patients want to share their excellent experiences with their friends and family. This naturally translates into referrals that bring your practice more business and increase your revenue. People trust personal recommendations more than any other when making a purchase decision.
Your patients often get caught up in their own lives and may not always remember to share their great experience. You must be proactive when asking your patients for referrals. Add extra cards into your direct mail pieces, give them referral cards after an appointment, and provide links to review websites online through your social media posts.
You can even ask employees to help out and offer them incentives for bringing in more patients. Whatever way you decide, always follow up with the potential clients to close the deal.
Great Resources for Dentists
Now you know some great ways to increase your profits through better dentist practice management. Are you interested in learning more about how to make your dental practice successful?
Check out our comprehensive resources for dentists that give you tips on everything from getting paid on time to dealing with back pain at work. Find everything you need to make your practice flourish!