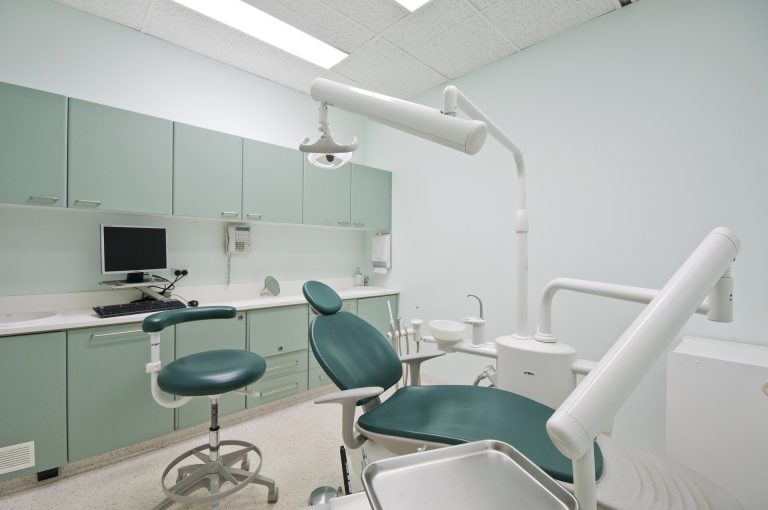 Growing a business isn't easy, especially when you don't have time for marketing. Most dentists are trained to fulfill the dental services and don't have time to find new ways on how they can tap into dental marketing. This is why reading about various dental marketing ideas can help you and your practice immensely. In the end, it all comes down to how well you manage your dental marketing strategies using traditional as well as online methods.
In the past, an awareness campaign consisted of a newspaper ad, billboard, flyers, and word-of-mouth. In today's digital landscape, dental marketing is unrecognizable when compared to what it was several years ago.
With internet and smartphone usage at an all-time high, dental marketing evolved to meet the needs of the people. Although billboards and direct mail still have their place, a well-rounded, effective dental marketing strategy also includes blog posts, research pieces, and social media pages. Not only do these channels provide a better return on investment (ROI), they enable your practice to reach the right people using targeting and audience data. However, they all require significant expertise that you or your practice likely won't have. That said, there are places to turn to get insight that will help you think about what you need to do, how to do it, and even to design the pieces you need.
In a recent Flocksy blog post, the importance of design thinking is addressed. The blog notes that we often become entrenched in our way of thinking, to the point that we can only envision solutions within established structures. When you're working within an outdated business model or design paradigm, there's a huge hurdle to your success. And when this happens, the solution to your problem requires external resources or unnatural user behavior to work. Design Thinking means that your project or process keeps the user in mind. With Design Thinking, when you "think outside the box," you're thinking about complex problems from a human-centric perspective.
As you evaluate and adopt new marketing strategies, be sure to keep design thinking in the forefront of your mind. Doing so can save time, money and effort. Here are a few examples of good dental marketing strategies.
Have a Website
A website is the cornerstone of any modern practice. It gives you a place to host content, offer information on your services and residents, and send the right signals to Google for search engine optimization (SEO) purposes. Not only this, a website can play a huge role in your practice's local SEO. Having information about your local practice(s) on your site, coupled with the right copy, can increase the chances your practice comes up when people search for certain terms.
Here's the thing: Your website is frequently the first interaction a patient has with your practice and patients WILL judge you based on how it looks and functions. In fact, 48 percent of people cited a website's design as the number one factor in deciding the credibility of a business, and once your page loads, users form an opinion in .05 seconds.
Build a Community on Social Media
Social media gives your practice another excellent way to reach out to potential patients and build or strengthen relationships. This goes for existing patients, too. Now, when someone follows you on social media, they won't only be hearing from you once every six months—they'll have a constant source of communication with you year-round. Facebook is an excellent platform that dental practices can use to build online communities of their patients.
In addition to staying in touch and generating conversation, you can also provide updates and information (including contact information) and you can collect reviews from existing patients. This can provide new patients with more potential touchpoints, and a better immediate first impression whenever they find you.
Postcards & Mailed Offers
A dentist office has a big advantage over plenty of other businesses; they know that their audience will be local. Because of this, if you send out postcards or mailed offers to people within a set radius of your office, you know that you're guaranteed to hit your target audience. Everyone needs good dental care, after all.
In addition to sending out rounds of postcards every so often to attract new patients, you have a few additional strategies you could use to target specific high-value potential patients. This includes:
Sending brochures about upscale cosmetic procedures to high-income neighborhoods, where the homeowners are more likely to be able to afford them
Including a flyer with a discount in the welcome packet that's given to new homeowners after they change their address. If they've just moved to the area, after all, they don't have a dentist yet
Get Yourself Listed in Relevant Dental Directories
There's one thing everybody wants to remove from their daily lives: bad decisions. Well, thanks to search engines and a consumer-powered internet, they can. Research from Google found that today's consumer is research-obsessed, largely so they can feel more confident in their decisions. For 90 percent of consumers, that includes looking up ratings and reviews online—88 percent of consumers trust online reviews as much as a personal recommendation. Aside from the traditional directories like Yelp and your Google My Business page, you should update or claim your listing on websites such as: American Dental Association, The Dentist Hub, ZocDoc, Dentists.com, and RateMDs.com
There are a lot of different ways to do dental patient marketing and these four are all effective. Your best bet will always be to check out what your competition is doing, and to see what you can offer that's unique and different. Put your knowledge of your patients first, followed by your medical knowledge; and use that information to connect with them on the platforms they're on, target keywords you think they'd be searching for, and attend events you think they'd be at. Use a combination of different strategies that works best for your practice and the patients you want to attract, and you'll start seeing an increase in appointments before you know it.