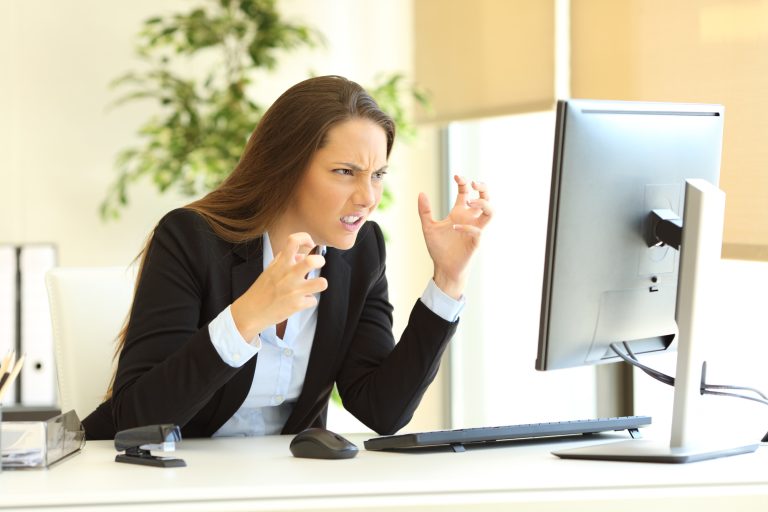 A recent study found that companies with a consistent brand presence across multiple online platforms see a nearly 23 percent increase in their revenue. For dentists trying to obtain new clients, having an appealing and informative website is a must.
The last thing you want is a bad web design due to a lack of experience. Instead of trying to build your own website, you need to consult with professionals in this industry.
They will be able to take the needs your dental practice has and use this information to create a great looking website. While hiring a reputable web designer, you will have no problem getting an appealing site constructed.
The following are some of the things you can do to avoid bad website design mistakes.
Sensory Overload is the Cornerstone of a Bad Web Design
Newcomers to the world of web design tend to create pages that are cluttered. While it is important to inform visitors to your website about your dental practice, you will need to avoid putting too much on the page.
If the homepage of your website looks like a cluttered mess, you will have a hard time getting visitors to stick around. This is why you will need to abide by a minimalist philosophy when designing a new website for your dental practice.
Even if you have to create multiple pages to relay important information to prospective patients, it is worth it. By spreading this information out over a series of pages, you can avoid overloading visitors to your website. By talking with experienced web designers, you can learn more about how to properly structure the pages on your site.
Make Sure Website Visitors Know How to Contact You
Some business owners get so wrapped up in making their website look great that they forget about some basic information. If the contact information for your dental practice is hidden from view, you will have a difficult time converting website visitors into actual patients.
Most web designers recommend putting the contact information above the fold. By doing this, you can make the contact information one of the first things a person sees when signing onto your website.
When compiling the contact information for your dental practice, be sure to check it for accuracy. One incorrect word, letter or number can lead to problems when a person tries to reach out to your practice.
Do Your Pages Have Strong Calls to Action?
Another common web design mistake that you need to avoid is failing to include calls to action on all of your pages. If you want visitors to your website to take certain actions like signing up for a newsletter or scheduling a free consultation, you have to inform them on how to do this.
Having detailed calls to action can remove any confusion a visitor to your website has about what your intentions are. This section of your website will need to include more sales-driven language. Your goal is to persuade the reader to take a specific action, which is why you need to be more direct and to the point.
Problems With Whitespace and Content
One of the most crucial parts of your dental practice's website is the content. The content on your website should clearly lay out what your dental practice has to offer and why you are different from other practices in the area.
If you do not have the time or the experienced needed to craft this content on your own, working with professionals is a good idea. A content marketing company will be able to help you populate your new site with engaging and original content.
Making good use of whitespace is something you need to think about when placing content on your site. Having large blocks of text can be both unappealing and confusing for the reader.
This is why you need to think about breaking up this text into smaller paragraphs. You may also want to think about using bullet points when trying to make the text easy to read.
Choosing The Right Images
The images on your website are one of the first things a visitor will notice. This is why you have to work on finding high-quality images that clearly depict the main focus of the page.
Trying to use lower-quality images on your website will make it unappealing and may lead to you losing out on a new business. When choosing new images, be sure to focus on keeping the file sizes as small as you can.
The larger the image file size is, the longer it will generally take to load. The last thing you want is a slow-loading website, which is why compressing image files is a must.
Avoid Cumbersome Website Navigation
Trying to find hidden navigational elements on a website can be downright frustrating. Instead of hiding vital elements of your site's navigational system, you need to make them easy to find. The easier your website is to navigate, the higher your chances of generating high-quality leads will be.
In most cases, DIY website builds will have issues with navigational elements. Rather than letting your website fall victim to these issues, you need to work with seasoned professionals.
In Need of Professional Help?
Instead of having to deal with the fallout that comes with a bad web design, you need to let professionals handle this process for you. They will be able to design and maintain your new website with ease.
Are you looking for more ideas on how to market your dental practice? If so, check out the helpful blogs we have published on this subject.