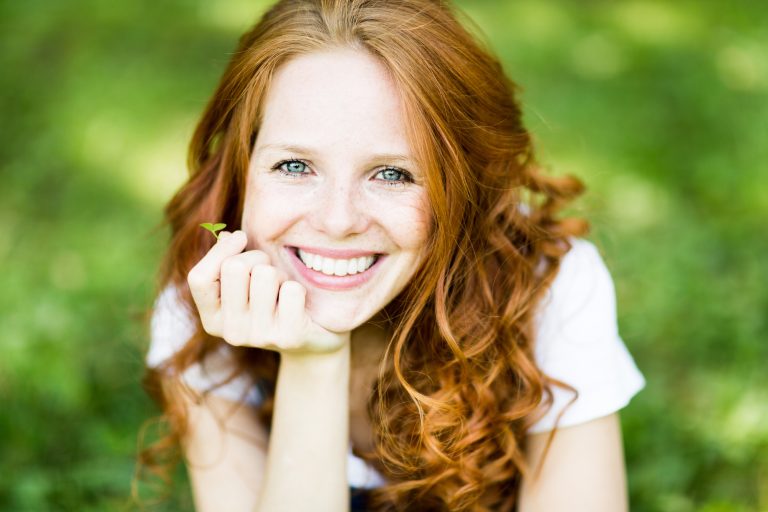 \You take pride in helping your dental patients to look and feel their best. This is why you offer orthodontic treatment. Did you know that you could be missing out on the benefits of one of the latest treatment options for patients who need braces?
This cutting-edge orthodontic system is Six Month Smiles.
You may have heard the name around the industry but you're not sure what it is. Don't worry! We've compiled a comprehensive guide on everything you need to know about this unique product.
Let's jump in!
What Are Six Month Smiles?
This short-term dental treatment involves using tooth-colored wires and clear brackets to align a patient's teeth. It only aligns a patient's front teeth. This makes it different from conventional orthodontic treatment, which involves the entire jaw.
The goal of this treatment is to straighten a patient's front teeth so that his or her aesthetic appearance will improve.
This type of treatment is ideal for patients with the following conditions:
Cross-bite: the patient's bite doesn't line up
Overbite: the patient's top teeth extend beyond the bottom ones
Deep bite: the patient's top teeth in the front overlap his or her bottom teeth, with the lower teeth in the front touching the gum of the mouth's upper arch
Because the wires and brackets are unique, the orthodontists at dental practices such as Shields Dental & Implant Clinic can complete most Six Month Smiles in, you guessed it, six months. You can find out more here about the journey that patients take over the six-month period to achieve their perfect smiles.
Why Is This Treatment Unique?
Of course, Six Month Smiles treatment is unique in that it lasts only six months versus two years as with traditional braces. However, it stands out for a few other reasons as well.
For one, the rapid treatment time means that patients will need patented wire and bracket designs that are unique to them.
Second, your patients' braces will be almost invisible and thus will be hard to see from far away. This couldn't be a more perfect situation for a patient who is self-conscious about wearing noticeable metal braces.
Finally, this treatment is generally cheaper than traditional braces since the process is faster.
What Does the Procedure Entail?
As a provider of Six Month Smiles, you'll first examine your patient's mouth to see if he or she is an appropriate candidate for this treatment.
Then, you'll take molds of the patient's teeth and send them to a special Six Month Smiles lab. There, specialists will create trays with braces positioned for your patient and then return the trays to you.
Next, you'll fit your patient's wires and brackets on his or her teeth. Then, you'll provide instructions on how to maintain and clean the braces. Finally, you'll schedule some follow-up dental appointments for the patient.
What Happens Each Month in Particular?
At the start of the Six Month Smiles treatment, you'll put your patient's braces on and send the patient on his or her way. The procedure should take around an hour.
Then, the patient's teeth will begin to shift during the first month, and he or she will start to see change each month between months one to five. Expect to adjust the braces between three and seven times during this period.
During month six, your patient will finally say goodbye to the braces and say hello to his or her new smile.
However, you'll need to instruct your patient to keep wearing his or her retainer following the treatment, at least for a time. This will keep the patient's teeth from going back to their original positions.
No Discomfort or Wasted Time
The benefit of Six Month Smiles is that unlike traditional braces, this short-term treatment is not uncomfortable.
Here's why.
The teeth in the front don't require as much force to move compared with the back teeth. As a result, your patients may actually forget they are even wearing braces. However, the treatment is still very much effective.
On top of this, the shorter treatment means fewer trips to the dental office over the course of the treatment. In other words, the treatment won't waste your patients' time. This is appealing to working professionals and busy parents.
Affordable Treatment
Another reason to offer this orthodontic treatment system is that it is a lot less costly than even Invisalign, an aligner therapy. It is also cheaper than veneers.
This makes it easier to motivate patients to take this treatment option serious if they want affordable new smiles.
A patient's procedure cost will depend on his or her particular treatment goals. If the patient has dental insurance, the insurance might cover this type of limited orthodontic therapy.
Self-Esteem Booster
One of the biggest reasons that Six Month Smiles is picking up steam is that patients want to feel better about their smiles. After all, the teeth are the first part of the face that other people notice.
Your patients may lack confidence when meeting new people or taking pictures. However, after undergoing Six Month Smiles, they can experience a whole new level of confidence. This can do wonders for both their personal lives and their professional lives.
How We Can Help
In addition to providing information on Six Month Smiles, we offer a wide range of tips and advice on everything related to running a dental practice.
For instance, we offer guidance on how to protect your practice from a lawsuit. We additionally provide tips on purchasing a dental practice and on how to enhance the design of your dental office.
However, we also provide tips on how you can enhance your quality of life outside of the dental office, too.
For instance, through our site, you can learn tips on how to stay active. You can also find some inspiration for treating yourself every now and then.
Get in touch with us to find out more about how to take your dental practice and your life in general to the next level this year.