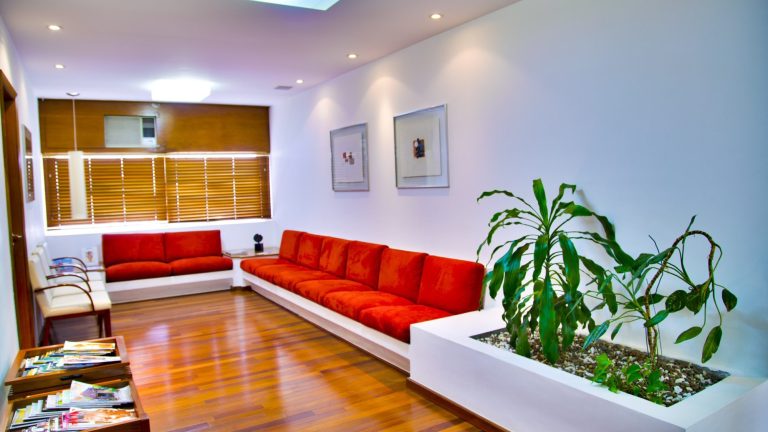 Your waiting room is more crucial to patient satisfaction than you think.
The longer customers wait in lines, the more frustrated they become. The same goes for medical patients, whether they're waiting for a teeth cleaning or root canal surgery. Studies show that over 97% of patients are easily frustrated with medical office wait times.
Studies also reveal the secret to mitigating that frustration.
Surveys show that waiting room WiFi drastically reduces patient frustration by 60%! This finding is huge and can make all the difference between a 5-star review and a mediocre 2-star rating.
Learn more about waiting room WiFi, tips for installation, and challenges to expect.
How to Provide WiFi for Patients: What Not to Do
Disclosing your current network's password may seem like the easiest solution; unfortunately, it's the one most fraught with security risks.
Giving out your office's WiFi password to patients makes your practice vulnerable to data theft, hacking, ransom attacks, or worse. Even creating a separate network on your private network for patients is a security risk.
If you set up a password-protected guest network, don't make the password visible to the public. Avoid posting the password on the office door or even the front desk. Before you know it, you'll have people from the neighborhood gathering around the office for free WiFi.
You don't have to create a complicated password for guest networks. Remember to change this password for added security. Some establishments don't require public WiFi passwords, but too much access slows down the network.
Guest Portals
More access also leads to bandwidth hogging. Limiting internet access through the guest portal boosts security and improves speed.
Airport internet is a good example to follow; passengers access the network through a guest portal. Some airports restrict certain websites to avoid potential security risks. You can set guest portals to time out after a certain amount of time; guests would need to log back into the portal before browsing the internet again.
Guest portals are also called "captive portals." The guest portal itself is a web page. After connecting to the guest network through the wireless network list, patients click their web browsers to access the portals; there, patients will agree to whatever terms of service (TOS) you have for the network before proceeding.
You can set up the captive portal web page (or splash page) through your WiFi software's settings. This feature may be available through your internet security software, as well.
Along with your public network's TOS, include a welcome message, internet browsing tips, online games for kids, or patient apps.
Improve Your Private Network's Security
Before you provide public WiFI, remember to secure your current private network first.
To minimize risk, you should encrypt your practice's wifi network with WPA2 encryption. If you have a lot of WiFi users, a separate server can also beef up security and speed.
Shut off your network's name in your WiFi settings to prevent it from appearing in patients' available network connections. Your network name is called an SSID, which stands for a "service set identifier."
Next, change your private network's password.
You're going to have an influx of people online, and you don't want any savvy password hackers to compromise your private network. Use a combination of lower and uppercase letters, special characters, and numbers to create a complicated password. Don't share the password through social media DMs or personal email.
Create a Guest Network
Create a public guest network once you've secured and encrypted your private network. This network will pop up in patients' wireless network lists as "medical office guest network," but you can name it anything you wish.
Some offices require patients to input a password to connect to the guest network itself, while others only need a password on the captive portal page; both approaches are acceptable.
Remember to limit internet access to prevent patients from downloading or visiting unsafe sites. Consider restricting access to eCommerce sites, banking sites, and any website that saves credit card information; you don't want to be liable for any internet activity that goes awry on your network, hence the need for a TOS.
You can limit guest internet access through your captive portal settings.
How to Improve Public WiFi for Patients
Patients want internet, but they don't want slow and clunky internet that takes hours to load. You may need to upgrade your broadband speed. Patients may wish to stream their favorite Netflix show as they wait, which would require considerably more bandwidth.
On the other hand, you may want to limit bandwidth on the guest network. Instead of allowing Netflix streaming and other bandwidth-sucking activities, you can provide a selection of entertainment apps on your captive guest portal.
You don't have to purchase a new router or modem to set up a guest network, but consider upgrading if your current equipment is too old or outdated. Old internet hardware is unreliable and shuts off frequently.
You need a reliable tech support solution, especially if you're providing free internet to patients. No one likes waiting hours for help to arrive. Update the staff on internet troubleshooting solutions to deliver the best WiFi experience possible.
Limiting the number of users on a guest network also saves bandwidth and provides a faster internet experience. There are several ways to approach this since every WiFi software is different. Some let you control the number of users through your admin settings, while others require you to make changes through router settings.
Before launching free public WiFi, test out your guest network, captive portal, and internet connection on various devices. Remember to test your wifi speed on Mac, PC, Android, and iPhone mobile devices.
Provide Fast and Free WiFi at Your Medical Office
Don't make your waiting room a source of frustration and anxiety. Improve the patient experience by offering fast and free internet at your medical office.
A welcoming waiting room is one way to grow your dental practice. Visit the blog to learn how to generate more bookings and revenue.