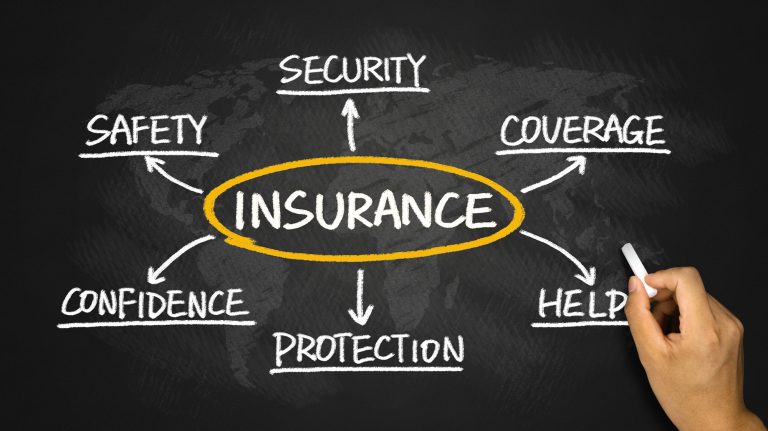 As a small business owner, it's important to understand all the things that can possibly go wrong and then make plans for overcoming those events. Otherwise, you can end up having to permanently close your doors after your first incident.
Things like weather-related disasters, break-ins, injuries, and lawsuits can ruin the reputation of a business. And if you aren't properly insured, these issues might even get you in debt.
A good insurance policy will protect you and all your hardwork against the unimaginable. But don't just purchase the first policy you see – assess your options and make sure you understand the fine print.
Interested to find out more? Here are some tips on finding the best small business insurance.
What Is Small Business Insurance?
Small business insurance is a contract between a small business owner and insurance company.
The business owner agrees to pay for coverage each month so that the insurer can pay to fix or replace items covered in the contract.
This type of insurance can also pay the medical bills in case someone is injured. If your small business meets certain criteria, you can purchase a package called a business owners policy (BOP). This is ideal for new companies.
The Cost of Small Business Insurance
The cost of your business insurance is going to depend on things like the size of your business, where it's located, and what types of materials and equipment you use. Because of all these different factors, one company can pay $200 each month, while another pays $2,000.
Put simply, a small and safe business like a small shoe store will cost less than one that uses more dangerous equipment, such as a wood sculptor.
Find the Best Small Business Insurance
When it comes to locking down small business insurance for your dental office, there are various factors you need to consider. For instance, you will need to understand your risks, whether an insurer can offer a discount for a bundled policy, and much more.
This section will explain the importance of these factors while also helping you find a great deal.
What Do You Need?
The first step to finding a great insurance plan involves knowing exactly what you need for your specific type of business. For a dental office, it's recommended to have:
Equipment Breakdown Coverage – This will protect several types of equipment like your X-ray machines and dental vacuum systems. If any of your expensive dental tools breaks or malfunctions, this type of coverage will help with repairs.
Data Compromise Coverage – Because you will have tons of patient medical and financial records in your possession, you not only need a great data security plan, but data compromise coverage too. If your practice is ever the target of a data breach, this coverage can help you pay for damage recovery.
General Liability Coverage – This is necessary for all businesses that have visitors coming and going. It offers protection for injury claims like slips and falls. Learn more about it and other business insurance plans that aren't industry specific here.
Compare as Many Quotes as You Can
Compare quotes from several insurers before choosing one. Even if you think the first deal you've come across is a good one, it's likely that there's a better one out there.
Some companies may even price match if you tell them that a competitor is offering you a better price for the same coverage. Be mindful that the most inexpensive policy isn't always going to be the best.
During this comparison stage, you should consider things like:
Carrier Ratings – This tells you about the quality of an insurance company.
Deductible – The deductible is the amount you have to pay when making a claim before your insurance company pays anything out. Make sure it's affordable.
Policy Limits – The total amount your insurance company will pay on your claims. Low limits equal less coverage.
Inclusions and Exclusions – Inclusions are the types of situations you will have coverage in. Exclusions are the total opposite. If common risks aren't included, you should consider going with a different plan.
Ask About Bundling Policies
We've all seen the options for bundled plans in advertisements from cable companies. Insurers work similarly. In most cases, a bundled plan will save you money.
It's common to see general liability insurance and commercial property insurance bundled together. But ask the insurance agents what your options are when you're still shopping around. There might be room for more savings.
Know What It Means to Manage Your Risks
About 20 percent of small business insurance claims are from theft, while 10 percent result from slip and fall claims.
If your business appears to rank high for these or other types of incidents, an insurance company can charge you more money for a policy. Just as risky drivers are often charged more for car insurance.
You can reduce your likelihood of needing to file claims by implementing risk management strategies, such as:
Keeping your office up to code
Cleaning spills right away
Making sure all walkways are clean and free from clutter
Keeping all areas of the office well lit
Maintaining a safe and clean office doesn't just involve you – it involves your staff too. Be sure to stress these strategies while training new employees.
Follow Our Blog for More Tips
The best small business insurance isn't a luxury. It's an absolute necessity for running a profitable dental practice. We hope that our tips help you during the decision making process.
Follow our blog for more articles about running a successful dental practice. We've got you covered on everything, from remodeling and flooring ideas to wealth management.