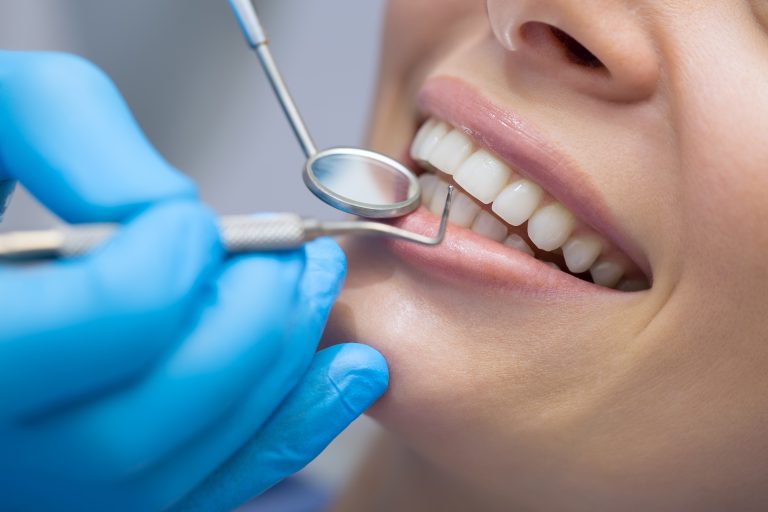 There is roughly 1 dentist for every 14 people in the United States. A ratio that is shrinking every year.
In order to have a successful dental practice in today's impacted market, it's important that you run it in a way that is both favorable to your organization and exceedingly consumer-centric.
So, can you say that your dental practice management efficiency is setting you up for success?
To know for sure, our team has compiled below a variety of dental practice management musts your business should be implementing. Doing so could mean the difference between finding success in your industry or having to close your doors prematurely.
1. Find Your Strength and Focus on It
Let's face it, while it's a message that's largely leaned on, saying to customers that you "provide quality dental services" is not a particularly effective value proposition.
In order to net yourself a lot of customers, it's important that you ditch general marketing and find ways to sell yourself that cut through the clutter.
For example, do you specialize in something in particular? Perhaps you're the biggest area provider of Invisalign services in your city? Maybe you've provided over 1000 teeth whitenings to patients?
Whatever it is, figure out something that's uniquely you and run with it. Make it clear in your brochures, mailers, newsletters, and all of your other marketing materials.
2. Expand What You Offer
Efficient dental practice management isn't only about improving the services you offer. It's also about finding new opportunities and reaching out to grab them. For that reason, in order to diversify your client base and income streams, try and find new dental services you can add to your menu.
This process of adding services can be influenced by the unique experience of your team. It can also be influenced by services other dentists are finding success with locally and nationally.
You should never be stagnant for too long if you want to run a lucrative practice. Always keep an eye out for that next big thing.
3. Make Paying for Services Easy
You never want to limit your customer base by having restrictive payment policies. Work to make money in as many ways as possible so long as doing so doesn't undermine the integrity of your work (ex: working with insurance providers you feel don't provide fair compensation).
Expanding your financial options can be as simple as accepting more major credit cards, cash, expanding your accepted insurances and offering free or low-interest financing for services paid for out of pocket.
You may be surprised to find that even a small expansion of accepted payments could net your not only more customers but higher customer retention rates.
4. Take Referrals Seriously
Efficient dental management leads to a consistent flow of clients. One of the best client funnels you'll find up any good dental practice's sleeve… referrals.
Referrals make the world go around in many business niches and getting them doesn't have to be challenging.
Simply ask your satisfied customers to tell their friends about your service. If that friend comes in, give both the referrer and referee something as a token of your gratitude.
A good referral system can pay off in dividends. So sit down and start brainstorming and implementing yours as soon as possible.
5. Establish a Strong, Inclusive Employee Culture
Your dental practice is only as good as the team running it. That's why when it comes to dental practice management, making sure that your team all feels vested in your brand should be at the top of your to-do list.
To accomplish the establishing and nurturing your office's culture, take time weekly or bi-weekly to pull your staff together for a team meeting.
In this meeting, you can share with them what your goals are, what pressures you're feeling and solicit suggestions on how to overcome obstacles. This having everyone on the same page and collectively invested in your success can mean a team that works significantly harder than one that's kept isolated in their respective roles.
So be open, communicate, and watch as your office's staff flourishes!
6. Bring Your Scheduling System Into the 21st Century
Keeping track of when people are coming in and when you need to prompt them to come in is an essential part of dental practice management. Doing all of that manually in some free calendar app or keeping track of appointments in notebooks is a recipe for letting people fall through the cracks and missing opportunities.
To get the most out of your practice, invest in a high-quality dental scheduling solution. Doing so will allow you to seamlessly book clients. It will also make following up with them a breeze which can prompt more annual check-ups and cleanings!
7. Keep Your Practice Clean
Cleanliness breeds satisfaction. This is true for both your employees and your customers.
For your employees, making sure that common spaces and work areas are wiped down regularly can prevent the spread of bacteria. This will reduce the occurrences of employee sick days.
For customers, cleanliness is a key factor in the first impression your dental practice management leaves on them.
Just think, would you trust your oral health to a dental practice that's incapable of managing basic organization and hygiene?
Be proactive in training employees on protocol as far as area maintenance is concerned. Also, be sure to keep your parking lot clean with regular leaf blowing, snow shoveling (if applicable) and the occasional pressure washing services.
Wrapping Up Ways to Make Your Dental Practice Management More Efficient
Being efficient in your dental practice management is integral to your practice's success. To get a gauge of how efficient you are now, take a look at the tips we've listed above.
Are you already implementing them into your day-to-day?
If yes, then you're ahead of the curve. If no then the good news is that there's no time like the present to start moving in the right direction.
Start improving your dental practice by incorporating each suggestion above one by one. As you master each suggestion, move on and expand to more.
You'll find that over time your practice will have a comprehensive system of consumer-centric qualities ingrained in its DNA that will vastly improve the efficiency and success of your organization!
Want to know more of the best tips and tricks to run your dental practice successfully? If so, take time today to dive deeper into our massive, dentist-focused content pool on the ADA Marketplace!