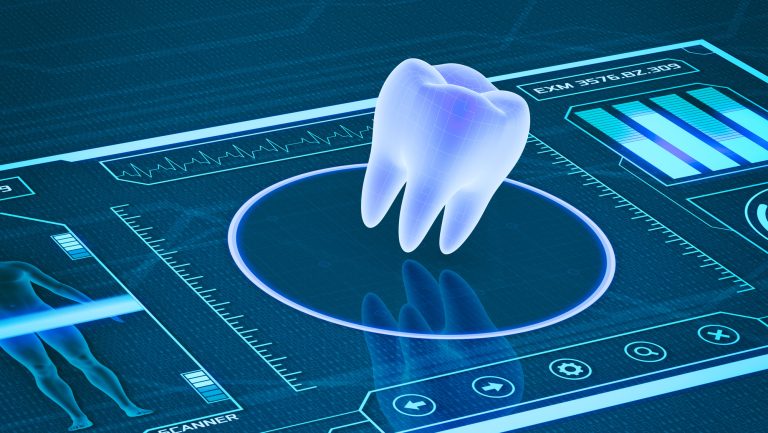 Are you looking for a way to streamline day-to-day activities at your dental practice? Do you want to use technology to make your practice more efficient?
If you answered yes to these questions, you need to look into finding new dental office software.
There are plenty of dental software solutions available to dentists. But before you can buy, you need to do a little research.
So what exactly should you look for? If you follow these tips, you'll find software that can meet your needs and please your staff.
Consider the Ease of Use
When you're choosing dental office software, ease of use should be one of your top priorities.
A long training period where everyone can learn at their own pace would be ideal, but many busy practices can't devote time to learning complicated software.
Choose a software program that has a simple interface. Keep it as simple as possible so people can easily learn essential tasks.
If you don't have time to devote to training, think about choosing a software program that has ample training resources. Your staff can access online guides or watch video tutorials when they need help.
Think about Its Features
If you have a professional need, there's software that can help you.
Some dentists will want programs that make medical billing easier. Others will want the software to have a focus on patient communication and appointment scheduling.
Curious about what software can do for your practice? Check out some of these common dental software program features:
Automation and Organization
The right dental office software can help make patient management much easier. Automation can take certain tasks off of your office staff so they can focus on more important work.
Patients can use online portals to schedule appointments and submit important contact and insurance information. Automatic messaging features can text patients and remind them of upcoming appointments.
Some programs could help you print barcodes that can make paper records easier to organize. Click here to read more about this feature.
Billing
According to a survey from InstaMed, the majority of respondents said that it can take one month or longer to receive payments from patients.
Medical billing can take up a lot of time when it's done in-house. Software programs can help streamline your billing process and make it easier to stay on top of payment collection.
Certain programs can go beyond simple billing and collections. You can find software that will respond to rejections and denials, general fiscal reports, and help improve the financial health of your practice.
Patient Data
Today's dentist needs to know more about their patient aside from their home address and next appointment date.
Gathering patient data can help you grow your practice and find new, effective ways to bring in patients. It can also help you create better treatment plans.
Some can give your patients the ability to track their medication usage, and let you know when they're experiencing discomfort. Others allow you to track patient acquisition rates.
Think about IT Support
The software you choose will have important patient data and perform essential tasks.
See what kind of support the software provider offers. Many have call centers that can assist you. Some will even send IT experts to your practice if needed.
Consider going with a program that offers 24/7 support. You may need nighttime or weekend support if your practice is open beyond normal office hours, or if there's an emergency on a holiday.
Aside from regular support help from the software provider, consider making a backup plan for IT help. Look into outside IT assistance for emergencies. The right outside consultant can also help ensure that the rest of your office technology is up to date and running well.
Get Professional Opinions
When you're looking for management software, reach out to your professional network for advice.
Your professional peers may have a preferred software program. They'll be able to give you an important user perspective on the software, which you can't get from sales guides.
Don't focus on questions about price or other things you can find out about by speaking to a sales rep. Ask them specific questions about their experience.
Ask how long it took for the staff to fully adapt to the software and use it throughout their day. See how often they have to deal with bugs, crashes, and other IT issues.
Keep Things Secure
Your software will be handling sensitive patient information. Security is something every medical professional should consider before they choose a software program.
Search for a program that can encrypt patient records and other important data. Encryption can help prevent unauthorized access to data and ensure that you're compliant with HIPAA standards.
Look into the different levels of security access you can give your staff. Make sure that you can create permissions to ensure that only authorized employees will have access to patient information.
Think about All Costs
Purchasing and fully integrating a new software system into your established workflow can be costly.
It's important to keep in mind that the overall cost savings can make whatever you spend worth it. However, you should still take time to consider your budget.
Dental office software costs more than what you pay for the program. Consider the other associated costs that will go along with having a new program.
Your new software program may require hardware and software upgrades. Your computers may need a different kind of operating system to properly run your new software, or you may need strong processors or more memory and storage space.
Certain costs go beyond money. You also need to consider how much time everything will take. There will be installation and maintenance involved, and your staff will have to invest time in learning the new software.
You should also expect to have some downtime between transitioning from the old program to your new one. It can take time for records to properly transfer over. Your staff may have to rely on paper records for a time.
Going Beyond Dental Office Software
Now that you know about the benefits of dental office software, it's time to think of other ways to improve your practice.
Our website is full of useful information for medical professionals. Browse our content for more helpful articles and blogs, and be sure to reach out if you have any questions.