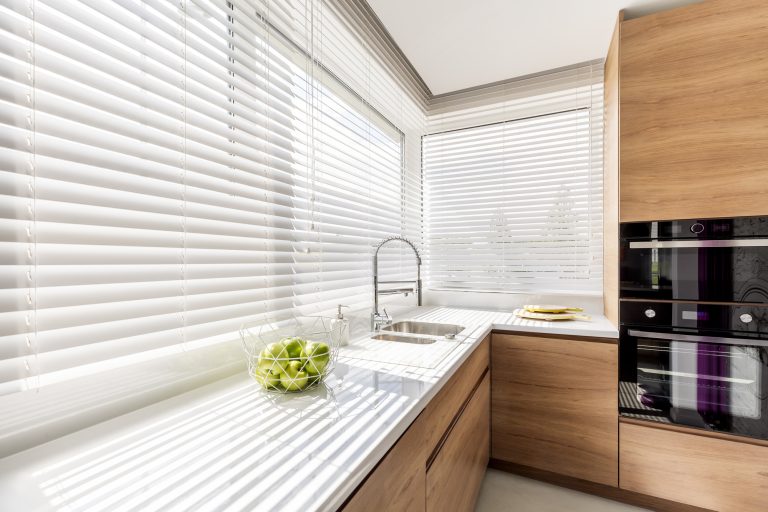 Did you know that one out of every five people is afraid of going to the dentist?
Due to so many people being apprehensive about professional dental care services, many dentists are taking steps to make their offices more relaxing.
A huge factor in creating a calming environment for patients is the blinds and window coverings used.
Many people wonder how to choose blinds that will create the desired effect, which is what you can learn more about here.
The fact is, there are several blind options available and choosing the right one can help to positively or negatively affect a patient's experience while in your office.
Keep reading to learn more.
Daylighting and Evidence-Based Design
Research related to evidence-based design has proven daylighting not only helps to reduce energy costs but can also enhance the building environment.
In fact, this process can provide health benefits to patients and help to create a comfortable, pleasant workplace. Translucent roller shades, privacy shades, and solar screen shades are a crucial component in daylighting for dental offices.
Benefits of Solar Shades for Dental Offices
Popular blind options for all types of medical offices are solar shades. These are roller shades manufactured using a special fabric designed to reduce infrared heat gain and glare while providing daytime privacy. Even better, they maintain the view for staff and patients.
Some of the other benefits of solar shades for your dental office include:
Reduced cooling costs for your office
Reduced glare on computers and equipment display screens
Daylighting (discussed above)
Staff satisfaction
Patient comfort and wellness
Integration with several building functions
Improved financial performance of your facility
While this is one option, there are others, too. Getting to know everything available is the best way to make an educated decision about the blinds that are right for your dental office.
Blackout Shades for Privacy and Room Darkening
When you are trying to figure out how to pick blinds, you also have to consider the privacy needs of the space.
Most dentist's offices have rooms that require more or less privacy. For areas that require a greater level of privacy, blackout shades are ideal.
In addition to keeping what's going on inside private, these shades also provide a darkening effect. This is beneficial after dental surgery, when a patient is finishing up and when they are "going under" for an in-office procedure.
Additionally, the darkening effects can help reduce power costs.
The types of shades available are vast. You can discover more here about specialty shades and cuts for "odd" windows in your practice, too.
However, the type of shade you use isn't the only consideration. You also need to consider materials used to create the shades.
Shade Materials
Have you recently purchased a dental practice? Have you noticed the blinds or window coverings are dirty coated with dust?
This isn't a good look or environment in a dental office. As a result, you may need to consider replacing the existing blinds with a better, more sanitary material. One of the best options available today are anti-microbial fabrics.
These are ideal for your dental office.
While the spread of germs may not be a huge factor, like in a hospital or doctor's office, there's still the possibility.
Also, all your tools and equipment need to remain sanitary. With these window coverings, you are helping to safeguard the health and well-being of your patients and your staff.
Safety Requirements for Your Dental Office Blinds and Window Treatments
While there may not be "official" safety requirements for your dental office, there are a few best practices that you should follow. This is especially the case if you treat both children and adults.
Some of the safety features to look for when choosing blinds for your dental office include:
Motorized operation
Child safe continuous bead chain pull blinds
Cordless manual operation
Fire retardant fabrics
Fabric environmental standards (i.e. PVC free, lead-free, etc.)
Installing blinds and window coverings that are safe for all your patients should be a top priority. Make sure to look for these features when shopping for window coverings.
How the Right Window Coverings Benefit Your Patients
Creating a calming and comfortable environment is a great way to help ease feelings of stress and anxiety associated with going to the dentist.
As mentioned above, dental anxiety is extremely common. The good news is, by creating a calming space, you can help reduce or completely eliminate these feelings.
Other methods for helping ease dental anxiety include playing patient-selected music, providing televisions in the exam room and creating a less stressful environment.
The blinds can help create a dim, relaxing area for patients to sit before their appointment. Additionally, when you use specialty blinds, you can let your patients see outdoors, while still reducing the effects of the harsh sun.
All this is beneficial in creating a relaxing and calming experience for your patients.
How to Choose Blinds for Your Dental Office: Now You Know
When you are faced with the task of figuring out how to choose blinds for your dental office, be sure to use the information here.
There are more than a few window shade options and knowing some of the things to consider can help make this decision a bit easier.
If you need more ideas about optimizing your dental office for patients, check out our blog.