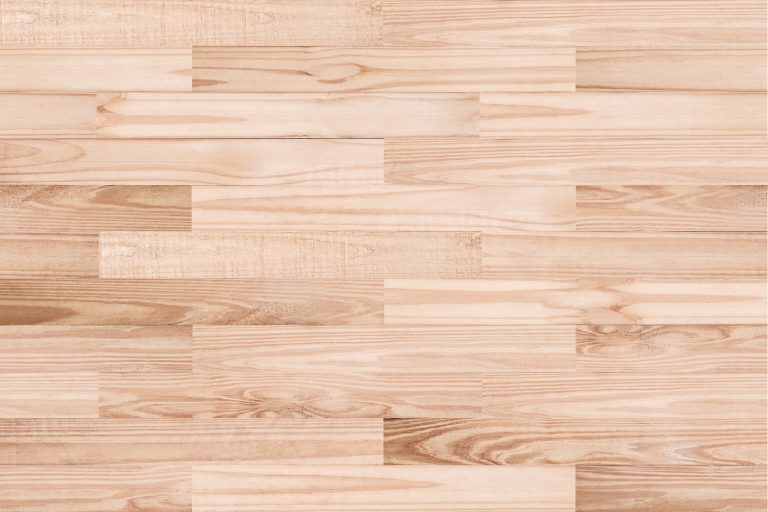 Cleanliness. It's one of the first things people notice about their dentist's office. A spotless office creates a great first impression and keeps patients coming back.
Dental office hygiene has become of increasing importance for new offices and remodels. Dentists are paying more attention to office design and the materials getting used.
To maintain a tidy office, you'll want to select a flooring material that is durable, stylish, and easy to care for.
Vinyl flooring is a top choice for dental offices and other healthcare environments. It's an easy to clean material that can stand up to high traffic areas. It also comes in a wide range of colors and styles to fit your unique design needs.
Follow these tips for how to clean vinyl floors in your dental office.
Select Your Cleaning Solution
When it comes to cleaning vinyl floors, a mild cleaner is best. It's a healthier alternative for patients and staff to breathe in fewer chemicals.
Vinegar is the perfect cleaner for vinyl. Its acidity does the job without needing to involve chemicals. Vinegar won't leave a soapy or sticky residue either.
Keep in mind that apple cider vinegar carries a strong smell. Yet, this tends to fade as the floor dries. Consider a light air freshener to mask the smell if it's still noticeable.
You can also make a cleaning solution using only warm water and Dawn dish soap. It's how to deep clean vinyl floors when other cleaners can't cut through the dirt and grime.
Use baking soda to help remove stubborn stains. You can make a simple paste with warm water.
Or use a bit of rubbing alcohol on a cotton ball. This is great for removing extra stubborn stains, such as ink or crayons.
Scuffs happen, especially in high traffic areas. You can remove them with a little WD-40. Jojoba oil also keeps floors clean with a good shine. All you need is a few drops mixed into a water and vinegar solution.
Be sure to remove traces of oil as not to cause slips. Vinegar and warm water will remove any excess oil or WD-40.
If using commercial cleaners make sure to use the right kind for your flooring type. Older floors tend to have a wax seal, while newer flooring does not. Adding a few drops of baby oil to your cleaning solution will add a soft sheen to your floor.
Don't Use Abrasive Materials or Chemicals
Abrasive cleaners can be too tough on vinyl flooring. Using them can cause damage and remove the shine. This includes avoiding any "fast shine" cleaning products.
Clean vinyl floors can get achieved with the above simple cleaning solutions, without the harsh chemicals. Whatever you do, don't use bleach. This will damage and stain the flooring.
To lift stains, use a vinyl floor cleaner with a soft bristled brush. This will be more gentle on the floor's surface.
You'll want to avoid using wire wool pads. Or brushes with hard bristles that can scratch the floor.
It's also best not to use steam mops. The high temperature and moisture can damage the floors.
How to Clean Vinyl Floors So They Shine
In any high traffic office, dirt and dust are quick to gather. Even a day's worth or dirt can take away from the shine of vinyl flooring. A proper cleaning routine keeps things tidy and reduces the risk of patients spreading germs.
Most dental offices have a cleaning crew that handles deep cleaning. Yet, your dental office cleaning checklist should include knowing how to clean vinyl floors. Learn more about why vinyl flooring is a great low maintenance flooring option.
Make it a habit to sweep every day, after the office has closed for the day. To save time and be efficient in your cleaning routine, sweep or vacuum first. Then you'll want to go back through to mop.
Be careful when using a vacuum, as a heavier model can scratch the floor's surface. Use the bare floor mode to protect your floors when vacuuming. Removing the vacuum's beater bar will also avoid damage to the floor.
Invest in some top of the line mops to keep floors clean. Again, a less abrasive cleaning solution is best for vinyl floors, such as soap and warm water. A thorough mopping should occur at least once a week.
Use one mop for cleaning with soap, and the other for rinsing. Also be careful of the amount of water you're using.
Too much can soak through the floor and destroy it. The flooring edges can also become bent and warped.
Keeping Vinyl Floors Clean
A deep clean vinyl floor can stay cleaner longer with preventative measures. Use doormats at your office entryways. This will stop patients from tracking in dirt from their shoes.
Consider well-placed throw rugs when creating your welcome reception area. Gravel and asphalt can contain chemicals that wear down your floors.
Be sure to vacuum and wash rugs to keep them clean. If you get any spills on your rugs, use salt to soak them up. A wet/dry vacuum will also do the trick.
You should always clean up spills as soon as they happen to avoid stains. This can also create a hazard for patients as they can slip and fall.
All you need is a bit of water to wipe up the spill. Don't forget to leave a caution sign if the area still seems wet.
You may also want to add felt tips to the bottoms of office chairs and tables. This will help not to scratch or scuff the floor. Furniture pads also work well and will help maintain the lifespan of your flooring.
Dental Office Designs That Make for Happy Patients
Whether you're thinking of building a new office or remodeling your existing one, select a flooring material that provides both function and style.
It's easy to learn how to clean vinyl floors to keep them shining. You also have quite a few vinyl flooring options to match your design needs. Plank, tile, and sheet are the most popular.
Here are more ideas for dental office designs to get you inspired.