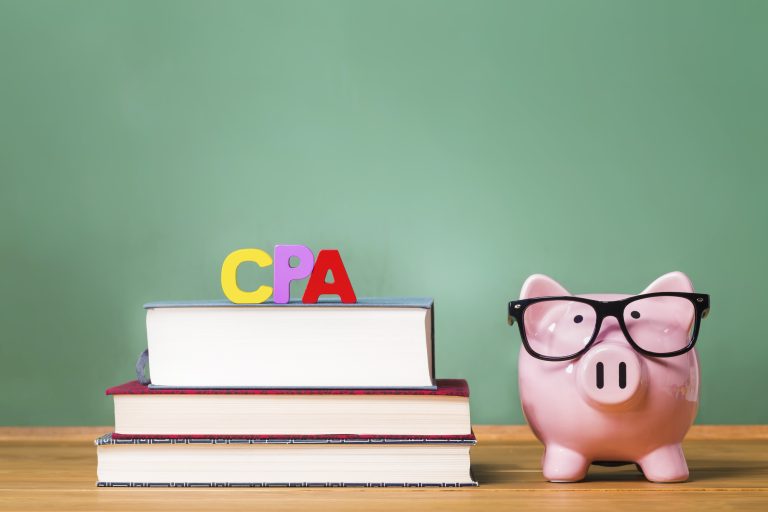 To an outsider, a dental practice can seem like a fairly simple business. But anyone working within a dental practice knows that this far from the truth. There are suppliers to keep track of, employees who need paying and patient invoices that need to be followed up. Though that's not even scratching the surface!
Because of this, a dental practice often needs to hire a good CPA to help manage the books. Though if you've never hired one before, you might not know how to find a good CPA for your dental practice.
If that's case, keep reading because, in this post, we're going to take a look at how to find a good CPA. Read until the end, and you'll know exactly what you can do to find the best CPA for your dental practice, even if you've never hired one before.
Let's begin!
The Importance of Cost
If you're already juggling the finances in your dental practice, you might think that hiring a CPA is already a luxury you can do without. But a CPA can help you avoid issues related to tax fines and they can also help you spot problems with your finances. It's because of this that a CPA can help your dental practice save money.
But if you want to experience the full benefits of working with a CPA you need to consider hiring someone who is highly skilled.
Now, this can be seen as an issue, because such an individual can often cost a lot of money. Yet if you decide to work with someone who is not as skilled you run the risk of not experiencing the full benefits that come with working with a CPA.
Following this, if you're going to hire a CPA, it's worth doing it properly the first time around. Find the right person for the job and then pay them what they ask. If you hire someone who isn't skilled, they may even make some mistakes that end up costing you money.
Should You Work with Specialists?
Working with specialists can be a good idea. If you can find someone who only deals with dental practices you will be able to make things easier on yourself and the CPA.
That's because the specialist CPA will already know the inner workings of a dental practice. Because of this, they're less likely to ask you questions that relate to how your business functions. This can help you save time and improve productivity. You don't have to spend your hours dealing with queries sent to you by your CPA.
Hiring a specialist is also a good idea because they'll understand certain benefits you might be entitled to. There may certain tax credits you can enjoy. These tax credits might be hard to spot for a CPA that doesn't specialize. But someone who does specialize will likely be aware of the benefits on offer because this is the only industry they focus on.
Finding a specialist can be a little tricky, but you can make things easier on yourself by asking other dentists for help. Odds are they already use a CPA. It's worth mentioning, though, that their CPA might not be a specialist. So always check for this when seeking out recommendations.
Conduct Due diligence
If you find someone on your own, you may want to do some due diligence. This might mean that you conduct some reference checks. This will allow you to learn how the accountant dealt with past clients and if these clients are happy with the completed work.
You may also want to check if they have the proper credentials. This might include a basic degree. But it can also include some of the additional credentials such as being a Personal Finance Specialist (PFS).
If someone is willing to continue their education, after they have the bare minimum required to be an accountant, it's a good sign. It lets you know they're dedicated to their craft and they're continually looking for ways to be better.
It's also helpful because the more skilled an accountant is, the more they can help you with. If you'd like to learn about all the things an accountant can assist you with, you can read more here.
Find Someone You Can Work With
At certain points of the year, you will find that you have to work very closely with your CPA. These moments can be challenging at times because you'll be struggling with the normal day to day stresses at these moments too.
With this in mind, it's a good idea to find a CPA that you're comfortable working with. During the initial meeting stages, you want to make sure you're able to have an easy conversation with the person who wants to be your CPA.
You also want to make sure that they're quick to respond to any messages you have. If you have a letter from the IRS, you don't want to wait around too long, to get some advice from your CPA.
If you find that during the initial stages your CPA doesn't seem like a good fit, you'll want to pass. Don't assume that they'll perform better once you actually hire them and ask them to work on your accounts.
Don't Be Afraid to Make a Switch
In line with the point made above, if you find yourself working with a frustrating CPA, don't be afraid to switch to someone else.
Though there it can be a hassle to make the change, you'll find that it provides you with a better sense of peace. You will feel more comfortable knowing that your books are being handled by someone competent. You'll also feel more certain that there aren't going to be any mistakes that'll lead to fines.
Do You Know How to Find a Good CPA?
Your dental practice will likely benefit if you hire a CPA. But finding the right CPA is not always a simple task.
In this post, we've taken a look at some ideas that will help you figure out how to find a good CPA for your dental practice. It's a good idea to work with someone who is a specialist. It also helps to do some checks ahead of time, to make sure the CPA is good at their job.
If you make the mistake of hiring someone you don't enjoy working with, that's fine. You can always go through the process again and find another CPA.
Want to learn how to attract more clients to your dental practice? Check out this blog post for some tips!