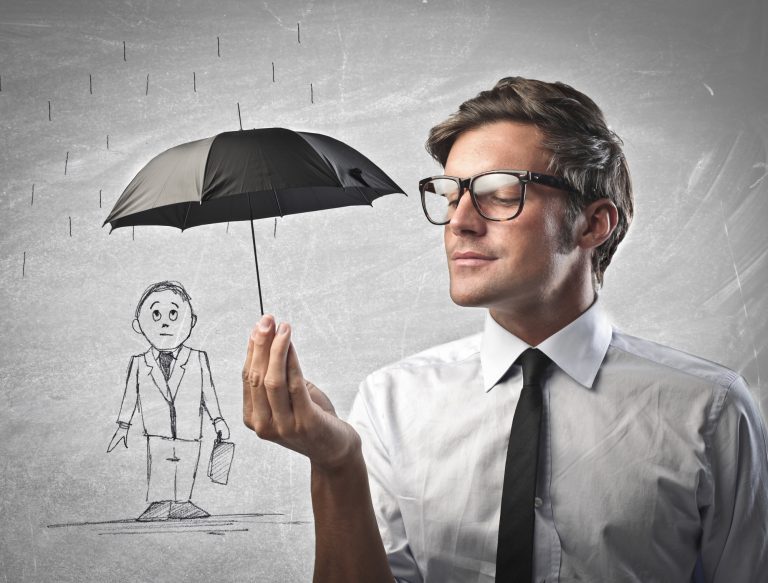 Wondering how to find cheap commercial insurance?
Many small dentistry companies would benefit from insurance. However, you might have avoided getting it because of the cost. In the current market, larger dental practices are seeing significant growth in their market share. Small practices often struggle to keep up and search for ways to cut costs.
However, avoiding business insurance isn't a good way to keep those costs down. Cheap commercial insurance does exist, and it can protect your business from many unforeseen circumstances. In this guide, we'll cover how to get the best business insurance without breaking the bank, and what it can do for your practice. Keep reading to learn more!
1. Compare Quotes for Cheap Commercial Insurance
Your first step in finding affordable business insurance is to compare quotes. If you were shopping for something for personal use, you'd probably start by finding out which store has it for the lowest price, right? The same goes for business insurance.
You can directly contact the insurance providers to compare quotes. However, you'll have an easier time if you use a website to compare the cost of many providers at a glance. There are plenty of websites where you can compare and contrast what each insurance company has to offer.
As you compare prices, though, remember that cheaper doesn't mean better. You're looking for the lowest price, but not if it means sacrificing quality. When you look at quotes, you should keep other factors in mind, such as ratings.
Ratings are determined by independent agencies that measure the financial strength of the insurance providers. If the policy is cheap but the insurer has a low rating, it's probably not worth it.
Check the amount of the insurance deductible, too. High deductibles mean the premium costs less, but you'll always have to pay the full amount of the deductible before you can start to collect the insurance benefits.
Insurers also have policy limits, that is limits to the total amount that they'll pay for claims. Low policy limits can translate to cheap premiums, but you also won't get as much coverage.
Finally, check the exclusions and inclusions. Exclusions are the events not covered by a policy, and inclusions are the events that are covered. If the risks you're most likely to face as a dental practice aren't covered, the policy isn't worth it.
2. Consider Bundling Policies
You might have tried bundling policies to save money on your utilities. When you pay for phone, cable, and internet together, you'll often get a discount. The same can go for insurance policies.
Buying multiple policies at once often means you'll get a price break. For example, many insurance companies offer a business owner's policy. These policies include commercial property insurance and general liability insurance and offer a discount as opposed to buying the two policies separately.
3. Manage Risks
Finally, a surefire way to keep your commercial insurance affordable is to stay on top of managing risks.
If your operation is determined to be high risk, you'll pay more for an insurance policy. However, it's often easy to lower the risks, and it benefits your practice in many ways. If you address potential risks, you'll often be able to pay a lower premium.
For example, many companies will discount your property insurance if you install a burglar alarm. Make sure to check with your agent before making updates to find out if they'll affect your insurance premiums. Other strategies to manage risk might include adding more lights to dark areas, reducing clutter in walkways, cleaning up spills fast, and making sure your office meets code.
Now that you know how to find cheap commercial insurance, let's take a look at some of the kinds of insurance you might be thinking about.
Property Insurance
Business property insurance policies pay for damages from covered losses that affect your business property. This policy keeps your office safe, and can also cover the loss of and damages to computers, equipment, furniture, inventory, and anything else that's an essential part of operations.
Dental practice equipment is very expensive, so property insurance is a good way to make sure your practice can recover if there's a natural disaster or another damaging event, like a flood. Read more here about flood insurance.
Liability Insurance
Patients can sue your dental practice if your business practices resulted in damage or harm to them. Liability insurance helps protect you from the negative effects of a pricey lawsuit.
The liability policy will cover the legal fees and damages if you get sued, up to the limits set by the policy. This insurance also covers medical fees for people who were harmed, making this a smart choice for many dental practices.
Commercial Auto Insurance
It's less common for dental practices to need commercial auto insurance. However, if a vehicle is used as part of your practice (maybe for dental clinics in areas outside the practice), you may need this kind of insurance.
Any vehicle used as part of business operation should be covered with a commercial auto policy. Personal insurance generally doesn't cover vehicles used for business purposes.
Workers Compensation Insurance
In most states, employers are required by law to carry workers compensation insurance. However, the requirement only applies if you have the required number of employees for your state.
This policy covers lost wages and medical care for employees who get injured as part of the job. No matter who was at fault in a workplace accident, the coverage applies. And, in the rare event that a worker dies as a result of the job, their family will get compensation.
In some states, small practices won't be required to carry this insurance. But even if it's not required by law, these policies can help protect your practice from liability, and improve employee relations.
Ready to Give Cheap Commercial Insurance a Try?
Cheap commercial insurance is always available. You just need to know what you need and be strategic about choosing the best policy for your business.
If you're thinking about starting a practice soon, the news that you can get cheap business insurance probably comes as a relief. For more advice about starting a small practice, don't miss this post.