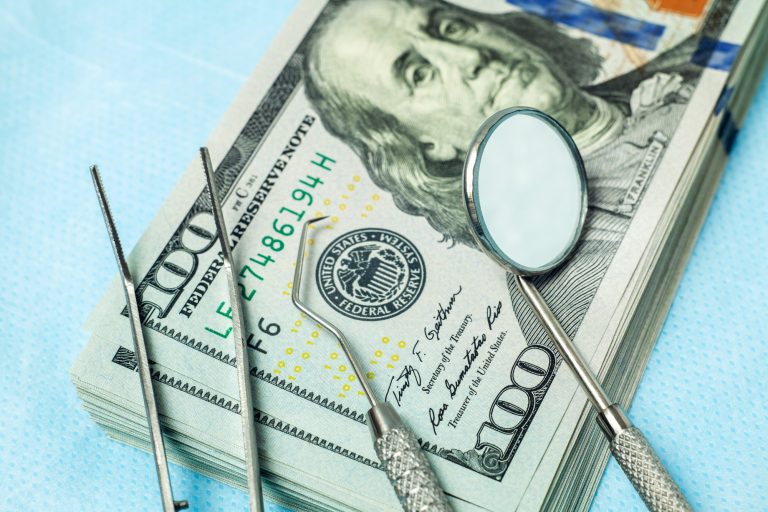 If you're a dentist who owns your own practice, you know that there are a lot of challenges that come with keeping the doors open and the lights on.
One of the most common challenges dentists face when it comes to running their practice is staying on top of their budget and managing cash flow.
Have you been having a hard time making ends meet recently? Have you considered applying for a loan to help you through the lean times?
If you're not sure how to get financing for a business or how to get the most out of your financing, keep reading.
Listed below are some tips that will help you get the funds you need for your dental practice when you're short on cash.
How to Get Financing for a Business
It doesn't matter if you're trying to secure a loan for your small business or for a dental practice. There are lots of approaches you can take to get the financing you need.
Here are some of the best options to consider if you need additional funding:
Factoring
Factoring is a unique financing method that lots of businesses use. It involves selling your receivables at a discount in order to get cash up front. This can be a good option if you have a low business credit score.
It does cost more money in the long run, though. When you sell receivables, you often have to pay high fees. If you're really in a jam, though, this can be a viable option to help you get the cash you need.
401(k) Loans
You may want to consider borrowing from your 401(k), too.
If you're having a hard time getting your dental practice off the ground, borrowing from your 401(k) can give you access to funds without slapping you with tax penalties (as long as you follow the correct step).
Just make sure you have a plan to repay the money back to your 401(k). Otherwise, you'll run the risk of not having sufficient funds when it's time for you to retire.
SBA Loans
An SBA loan is a small business loan backed by the federal government.
In order to qualify for an SBA loan, you'll have to go through a lengthy application process and meet the federal government's criteria for being a small business.
The process can be worth it, though, as it gives you access to the funding you need with better interest rates and terms.
Bank Loans
Even if you don't qualify for an SBA loan, you might still qualify for a small business loan or personal loan from a bank or credit union. Consider applying for one of these loans to keep your practice afloat.
Micro Loans
If you're having a hard time getting a loan from a traditional lender, a microloan might be a good option for you.
Microloans are good for those who have a poor credit history (or limited credit history) or who don't have any kind of collateral to secure their loan.
Microloans range from a few hundred to several thousand dollars. They come from microlenders. These are non-profit organizations that have different funding rules than banks and credit unions.
Tips for Getting Approved for a Loan
If you've decided that applying for a business loan is the best option for financing your business, you'll need to take some additional steps to increase your chances of getting approved.
Here are some tips that will help you get the money you need:
Know Your Purpose
You're going to be much more likely to get the money you need for your practice if you can tell the lender exactly what you'll use it for.
Will you use it for employee salaries? To buy new equipment? To pay your suppliers?
If you have a specific purpose in mind, lenders will be more willing to work with you.
Get Your Documents in Order
Make sure you have all the essential loan application documentation in order, too. This includes documents like your business license, credit report, tax returns, and income reports.
If you have all these documents ready to go, the process will be much smoother.
Know Your Business Credit Score
Know your business credit score before you apply for a loan, too. If it's lower than you'd like, you may want to take steps to raise it before filling out an application.
Remember, the higher your credit score, the better the interest rate and terms of your loan will be. This will also increase your chance of getting approved for a loan.
Provide Proof of Cash Flow
If you can prove to a lender that you have a sufficient number of patients coming to your practice every day and are on your way to being profitable, they'll be more likely to approve your loan application.
If they think that you might not be able to repay the loan, they're going to be wary of giving you the funding you need.
Choose the Right Lender
Finally, make sure you're working with the right lender.
Do some research to find out which lenders have the best interest rates and terms. Find out if there are lenders in your area that often work with dentists and other healthcare professionals.
You might also want to look into working with an online lender if there's no one in the area that meets your needs. Online lenders often have better interest rates and loan terms, too.
Get the Financing You Need Today
As you can see, there's a lot that goes into securing financing for any kind of business, including a dental practice.
Now that you know how to get financing for a business, though, it's time to start getting your information together and searching for the right lender.
Remember, the sooner you get started with the financing process, the sooner you'll have access to the money you need.
Are you looking for more financial advice for your dental practice?
If so, be sure to check out some of the other resources on our blog today. The Dental Business section is full of helpful advice!