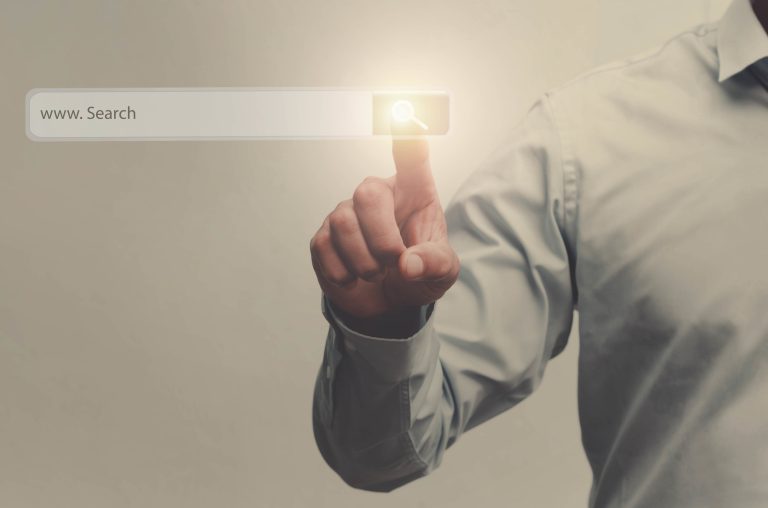 It's no secret that increasing online visibility is important for businesses nowadays. Even small and local businesses should have an online presence. This way, they have a higher chance of getting customers via the internet, which is a huge part of everyone's daily lives.
This means that they should have a professionally-designed website or at least a Google My Business listing. This lets them rise to the top of the search results. They should also know how to get listed on Google Maps, which allows customers to find directions to their shop.
If you want your business to show up on the map complete with your business information, you're in the right place – let us show you how to put your business on Google Maps.
How to Get Listed on Google Maps
Adding your business on Google Maps is pretty easy, simply follow the steps below to let your customers find you when they do a local search:
1. Link a Google Account to Your Business
Your business should have a Google account associated with it. If it doesn't have one yet, it's easy to make one at www.google.com. Click the blue "Sign In" button, and then click "Create account" on the next page.
If you already have a Google account, sign into it first before you proceed to the next steps. You'll have to always sign in first with your business Google account before you can access Google My Business. Don't forget to sign out your email as well.
2. Go to Google My Business
Now that you've signed in, let's go to Google My Business by typing "www.google.com/business" in the URL bar. Then, click the green "Start Now" button, which will take you to a page where you can enter your business name.
3. Enter Your Business Information
You'll then have to enter your business name and address in the next pages. If Google thinks there's a match based on the information, it will suggest a business or two. You can then improve the listing.
Choose "This doesn't match" if the suggested businesses are not yours.
Next, you'll have to choose your location on the map. Make sure to point the pin at your exact location. This will help your customers find you more easily if they're following the map.
In the succeeding pages, enter your business category, phone number, and website. Make sure to add your information at this step before someone else does; many business owners don't know that anyone can edit your business info by clicking "Suggest an edit" in your listing that pops up in Google search.
At the last page, click "Finish" to proceed to the next step.
4. Choose a Verification Method
Now, it's time to verify your business. In some businesses, GMB might present an option for you to verify via a phone call. This is the easiest and fastest way since you can get the verification right away.
It's not available to all businesses, though. If you don't have this option, you can request a postcard instead. Google will then send you a mail containing the verification code to your business address.
Note that it might take 1 to 2 weeks for the postcard to arrive.
5. Verify Your Business
When you receive the code, either via a phone call or postcard, make sure to enter it immediately. It expires 30 days after you receive it.
Sign into your Google account, then go to your GMB Dashboard. Choose the address for which you received a verification code.
Click the "Verify now" button or choose "Verify location" from the menu. Follow the prompts to complete the verification process.
Congratulations! Your GMB listing is now live.
6. Edit Your Business Information
If there's anything you want to add or edit, you can always sign into your GMB account. This is important as your business information on Google should always be up-to-date and accurate.
Sign into your GMB account, and then choose the location you need to edit. Click "Info" from the menu, and choose the section you want to edit. To remove the section entirely, click the "x" button next to it.
Note that removing information can take up to 2 months. You also can't remove any information that comes from other sources and is publicly available.
Creating a Google+ Page
Your GMB listing should already be live after you've verified it, but you still have to set up a Google+ page for your business. This will help your business rank higher in a local business search. Don't worry; you can easily manage it through your GMB account.
You can take the tour to familiarize yourself with the platform. Even if you skip it, make sure you check out all the features to maximize your presence in Google.
Entering Your Business Information
At the top of your dashboard, you'll see a red "Edit" button beside your business name. Click it and add every business information.
First, add a profile picture. Preferably, it should be a professional picture.
It's also best to add other pictures that showcase the best parts of your business. They should be of high quality, but if you have other professional photos, use them as well.
Add your hours and write an introduction to your business. Add a well-written description with proper grammar and a professional tone. Have someone else edit it or write it if you're not confident with your writing skills.
Is SEO important here? Yes, use keywords in your description, too. You may also optimize the images you upload with geo-tagged metadata.
Sharing Updates
Want to share something to your customers, such as an event or other information? Use the Post feature by clicking the "Posts" icon.
This allows you to share a photo, video, a text post, or even a link. You can share whatever is new or coming up with your business, which is a great way to increase customer engagement.
Explore More of Google My Business Features
Now that you know how to get listed on Google Maps, you can now explore its features that can help both of you and your customers.
Want more tips for your business, such as in digital marketing? Visit us today to learn more.