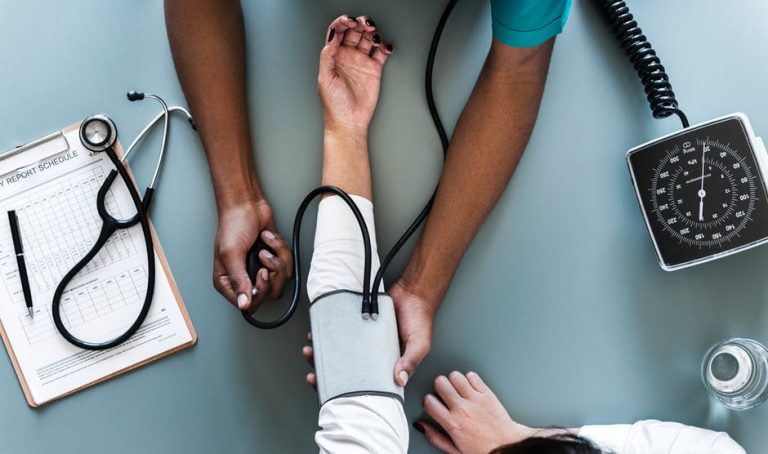 It's no secret that the healthcare industry is booming right now. In fact, it's on track to grow by 18 percent by the year 2026.
It's great that there are so many job opportunities out there in the medical field, but the increased demand can make it hard for healthcare practices to find qualified candidates.
Are you struggling with employee recruitment for your medical or dental practice? If so, you're in luck.
Listed below are six tips that will simplify the healthcare staffing process and ensure you hire the best people to work in your practice.
1. Consider Patient Needs
When you're looking to hire new workers for your medical or dental practice, it's easy to get caught up in thinking about the type of person you want to work with.
Don't forget to think about the type of person your patients want to work with. After all, if your patients are unhappy with a member of your staff, they're going to be less likely to return to your practice in the future.
Consider reaching out to your current patients and asking them what characteristics they appreciate most about the members of your staff.
Why do they choose your practice over another one? Do they like that your staff remembers their name or asks them about their day?
Try to gain insight into your patients' general needs and challenges, too. What would they like to see more of in your practice? What problems can you solve for them?
Once you have answers to these questions, you can start looking for candidates who will help to fulfill those needs and align with the current culture of your practice.
2. Make Your Practice Appealing
If you want to attract the best and brightest healthcare candidates, you need to make sure your practice is the kind of place where people want to work.
Keep in mind that many candidates begin their job search online. They may look around your website before they dig more deeply into your practice.
If your website is out of date, features inaccurate information, or doesn't exist at all, they may not be interested in working for you. Take a look at your website and consider a redesign before you start advertising for new employees.
In addition to upgrading your website, make sure the culture of your practice is generally appealing. It's especially important to think about the kinds of benefits that appeal to Millennial workers.
For example, many Millennials prioritize having a flexible work schedule and working for companies that give back to the community. What kind of practices can you put in place to accommodate these needs?
3. Write a Great Job Description
Once you've figured out what aspects of your practice culture you want to highlight, be sure to include that information in your job description.
Talk up the benefits of working for your practice and highlight the things that separate your practice from others in the area.
Remember to include other important details in the job description as well. For example, include information about the day-to-day responsibilities of the job and the types of procedures the candidate will be involved in on a daily basis.
Be clear about the qualifications you're looking for, too. This will help you weed out candidates who lack the education or experience you need.
4. Advertise the Position Properly
It doesn't matter how well-written your job description is if no one can find it.
Make sure you share the description on social media and online dental job boards. Think about where your ideal candidate is spending their time, and make sure you're advertising in those places.
Don't forget to reach out to your colleagues and employees and let them know that you're looking to hire new talent. They will likely have people in mind who fit the bill. Your current patients can be good resources, too.
5. Plan Ahead for the Interview
A great job posting is essential if you're going to attract great candidates. In order to seal the deal, you need to make sure you're prepared for the interview.
Think carefully about the kinds of questions you want to ask and what methods you'll use to sort through candidates and find the right person for the job.
A phone interview can help you narrow down your search and limit the number of people you have coming in and out of your practice. During the phone interview, think about how the candidate comes across. Are they articulate and confident? Do they seem nervous or distracted?
During the in-person interview, develop a list of questions you want to ask to level the playing field. Focus on things like job history, education, and volunteer work. Hypothetical situations are good topics, too.
6. Work with a Staffing Service
You might also want to consider working with a healthcare staffing service.
These kinds of services make it easy for you to learn more about different candidates and they take care of a lot of the vetting process for you.
Candidates who apply for jobs through staffing services also often have a better understanding of the soul of nursing or the healthcare industry as a whole and are highly dedicated and motivated.
If you don't have time for a long search and interview process, working with a staffing service is a great option.
Need More Healthcare Staffing Tips?
It's easy to feel frustrated when you're struggling with the healthcare staffing process.
There are so many job openings in the industry, and it's hard to know whether you're filling those openings with the best candidates. If you keep these tips in mind, you'll have a much easier time finding qualified candidates.
Want to learn more about hiring staff members for your medical or dental practice? Do you want to learn more about the best way to generally run your practice?
Either way, we've got you covered.
Head to the Dental Business section of our site today. You'll find lots of tips here for dentists as well as for other healthcare professionals.