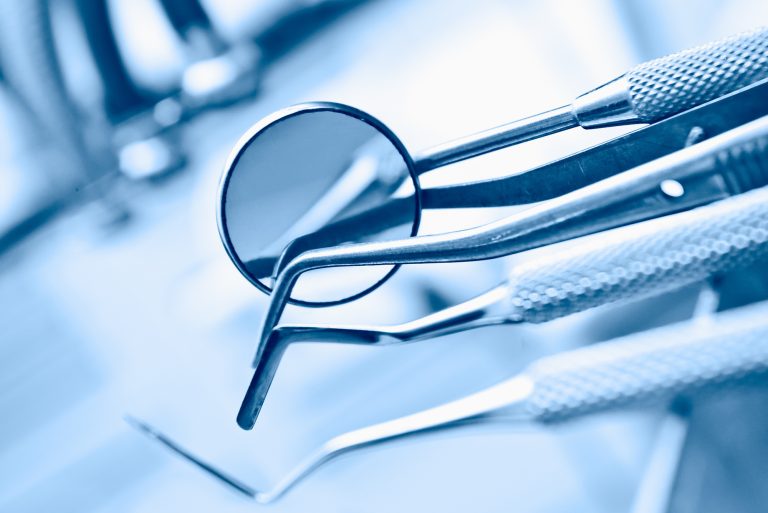 All dentists want an environment safe and clean from germs for their patients. As a dentist, you're always working with the human mouth that houses bacteria. The human mouth can have anywhere between hundreds to millions of bacteria.
We all know that the bacterial flora of the human mouth is normal and inevitable. But how can you keep patients safe from bacterial transfers? And how can you best ensure your equipment is sterile and safe?
Together, we're going to tackle these difficult, yet vital questions. Tag along as we uncover the best ways to keep your dentistry environment clean.
Why an Environment Safe from Germs Is Important
Before we dive into how to keep a clean and safe office, let's first look at why it's important. Aside from patient safety, a clean dentistry environment must meet CDC standards. This might seem like a headache, but in truth, these guidelines can save lives.
Beyond patient safety, it also provides you and your staff a safe working environment. The benefits of a clean space branch out in all aspects of running your practice. Cleanliness can make or break your business.
No patient wants to go into a dirty environment that poses a risk of infection or worse. This could damage your reputation as a business owner. If you have a dirty office, you may notice:
Poor online reviews (Healthgrades, Google, etc.)
Lack of loyal patients returning for services
Poor online reputation due to health hazard reports (BBB)
A clean office is about maintaining safety for the patient, yourself, and your staff. Cleanliness will also represent your brand and is suggestive your professionalism and credibility. You make your own business, and presentation is important!
Leave a good impression by having a clean office. Instruct your staff to clean throughout the day for most cleanliness. Let your patients see you care about keeping your equipment sterile and germ-free.
Need further convincing of why a clean dentistry environment is important? You can read more here.
Keep Your Dentistry Environment Safe for Your Patients by Cleaning
There is more than only cleaning that goes into keeping your patients safe. You'll need to be consistent and have great organization skills. This means being an excellent manager to communicate standards to staff.
Your staff needs to be on the same page and clean items well. This includes disposing of trash in bio-hazardous cans using gloves. Cleaning dental chairs, chair handles, and dental lamps.
Do deep cleanings of the office that work to pick up all dust and grime. Consider hiring on a medical janitorial service to get in those nooks and crannies. You should focus on cleaning:
Windows
Doors (door handles)
Air vents (outside blades, replace filters often, clean fans and fan blades)
Counters
Cabinets (drawer handles as well)
Lights, light fixtures, and light covers
Floors
X-ray vest covers should get a cleaning after every use. Any equipment that a patient comes in contact with needs to be disposable or get a cleaning. Keep anti-bacterial wipes nearby for spills and quick cleanups.
Consider Going Green
Many dentists are using "green" options for their business. Not only do "green" products help save the environment, but they also offer other benefits. "Green" cleaning products are less harsh.
This could be inviting for patients with allergies. Still, you need to keep up a certain standard for proper disinfecting. Not all "green" cleaning products work for a dentist office like they would your home.
Yet, many dentists have their own eco-dental practices. The key is to ensure your working space is always undergoing disinfecting.
Clean Up the Paperwork
It's not only about cleaning for germs. You'll need to clean up your paperwork and desk area. If you have a front desk, mandate your staff to have it clean before leaving every night.
Having a cleaning working environment is crucial to keep important documents in order. This will also improve workflow and efficiency. Secure a reliable system for medical records and data keeping.
Whatever system you decide on, ensure every staff member receives training. Staff members without clear instructions can be a problem for patients and business. Your team needs a clear direction.
If you know you struggle with management skills, consider leadership development programs. The American Dental Association offers several resources for dentists. It's worth a peek for those seeking leadership skills and tips!
Keep Mental Health in Mind
Sometimes, we forget about the patients that dread going to the dentist. For patients that have traumatic pasts or phobias, going to the dentist is like going to war. They shake in the chair, and never seem quite at ease.
Think about this when you're "bubble-wrapping" your office. Add in televisions over a few chairs for patients with a fear. Offer them noise-canceling headphones, so they're not afraid of the drill or cleaning.
Sure, it's extra equipment (more work), but the benefit will skyrocket your reputation. People care about excellent customer service, more than anything else. In fact, 70% of Americans will choose good customer service over anything else!
Thinking about the little things can set your business apart. The more important aspect of this though is the patients that you'll be helping. TV's, radios, or even casual conversation serve as great distractions.
Learning More On Running Your Own Dental Practice
Is your environment safe from germs, and are looking for more tips? We work every day to bring you top-notch research! Patient care is our top priority, and we want you to succeed in your business.
We care that you have the resources available to you to make the right business decisions. Running your own dental practice involves more than dentistry knowledge, it's about marketing. Having well-rounded knowledge will increase your revenue, and diversify your abilities.
Follow our blog for the latest information on everything about dentistry. From here, you can find the resources you'll need to master your goals! Learn anything from finances or marketing, even how to manage a healthy work and life balance.
Need help advertising your dental practice? Contact us — we'll be glad to help!