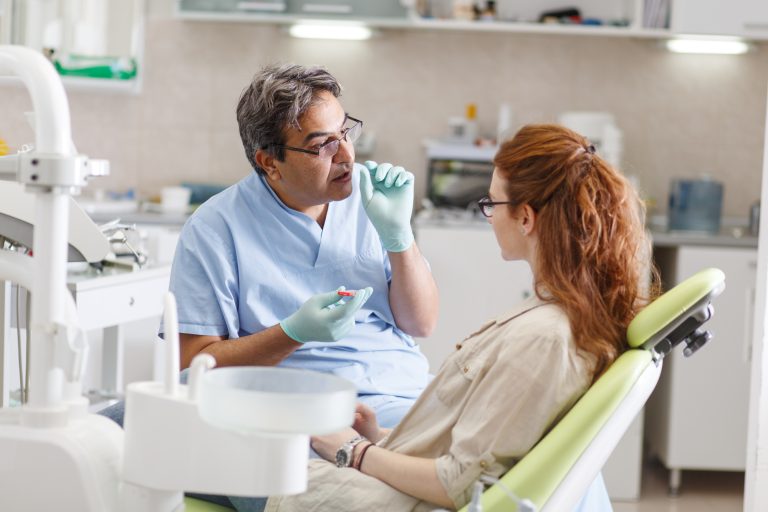 There are roughly 200,000 practicing dentists in the U.S., a number that has been growing steadily over the last decade.
You may be considering starting your own practice and getting ahead of all of that competition. Maybe the location you're considering for your practice is in a rural setting.
Practicing dentistry in a rural area can represent an excellent career move. You'll likely enjoy less competition and a higher overall quality of life.
Starting a dental practice in this kind of area is generally the same as opening up a practice anywhere. However, there are a few key differences that you will want to take note of.
Keep reading to find out how to open a dental office in a rural setting – the easy way!
1. Research the Area
When you open up a dental practice, research the market you're planning on entering. This is the most important advice we can give you, which is why it's at the top of our list.
A lot of migrators from big cities decide to open up shop in rural areas without due-diligence and find hardship.
Don't fall into that trap.
Analyze the rural area you're considering calling your dental practice's home. Ask yourself, "How many people live in the area?" and "What would my customer base be at maximum?"
After you've come up with what the market potential looks like, analyze the competition. Would you be the only practice in town? If not, how many practices are you competing with?
Understanding your market and your competition – and strategizing how to best position yourself – is vital when opening up a dental practice.
2. Have a Solid Business Plan
Based on the market research you've conducted, write out specifics on how you plan on running your practice and turning a profit.
This is where creating a business plan comes into play.
A business plan for your dental practice will allow you to forecast things like what services you'll provide. It should also include marketing strategies, projected sales outcomes, how much funding you'll need, and more.
Knowing these things in advance will help navigate you through the ups and downs of running your practice. It can also be helpful in securing financing.
3. Secure Financing
Whether you're wondering how to open up a dental office in a rural area, a big city, or anywhere else, you're probably going to need to find financing.
Startup expenses for a dental office can be steep. You have to get a location, purchase equipment, secure operating income, purchase faster business Internet, and more.
There is no shortage of lenders willing to give loans to dentists. You may, however, run into some issues pitching lenders on your rural location, so be sure to conduct strong market research (as we discussed in tip #1) prior to seeking financing.
When getting a loan for your practice, be sure to pay special attention to your loan's term, interest rate, and the level of service your lender is going to offer.
4. Market Yourself
At this point, you have a lot of the core things you need to open up shop. Now it's time to figure out how you're going to get customers through your doors.
Marketing a dental practice in a rural community is a little different than marketing in a big city. In a rural setting, a more personal, localized marketing effort will serve you better than typical big-box digital marketing solutions.
We recommend putting up flyers at local grocery stores, dropping mailers in people's boxes, and even knocking on doors and introducing yourself personally to the community.
This more "guerilla approach" to marketing your practice will instill a sense of trust in your customers.
5. Stay on Budget
As customers begin funneling through the doors of your dental business, it can be easy for your projected expenditures to start ballooning. When this happens, it's important that you do everything you can to stay on budget.
While your lenders will expect up to a 10 percent increase in your financial need over original estimates, if you go over that, you may start worrying them and have difficulty securing additional resources.
To help give yourself wiggle room, consider securing more funding upfront. This way, you won't have to grossly adjust your estimates for the worst later on.
6. Set Goals and Stay Involved in the Community
Setting goals and staying active in the community are two vital components of sustaining your dental practice in a rural area. As a dental practitioner, you always want to have benchmarks you're moving towards to grow your practice.
Goals can be things like meeting certain revenue thresholds or adding new products. Whatever yours are, be sure to have them written down and reference them daily.
Furthermore, among your goals should be continuing to stay active in your community. Rural communities put a high value on involvement and local business contributions to the area.
For that reason, be sure to have a presence at community events, sponsor a local kids sports organization, or donate food or dental services to impoverished locals.
Little touches like that will go a long way in rural areas, and will set your dental practice up to grow into a fixture in your new community!
Final Thoughts on How to Open a Dental Office in a Rural Town
If you're wondering how to open a dental office in a rural town, the truth is, a lot your workflow will look the same as it would opening a dental office anywhere. You'll need to do market research, secure financing, have a good business plan, market yourself, stick to a budget, and focus on growth.
What makes a rural community special, however, is the attention you'll need to give to your neighbors.
Trust is everything in small towns. If you want to become a professional that locals come to know and love, be sure to do things that make your consumers feel cared of and invest yourself in the area in a way that tells customers you're here to stay!
For more information on how to open a dental office and grow your practice, check out our expertly crafted content on the ADA marketplace!