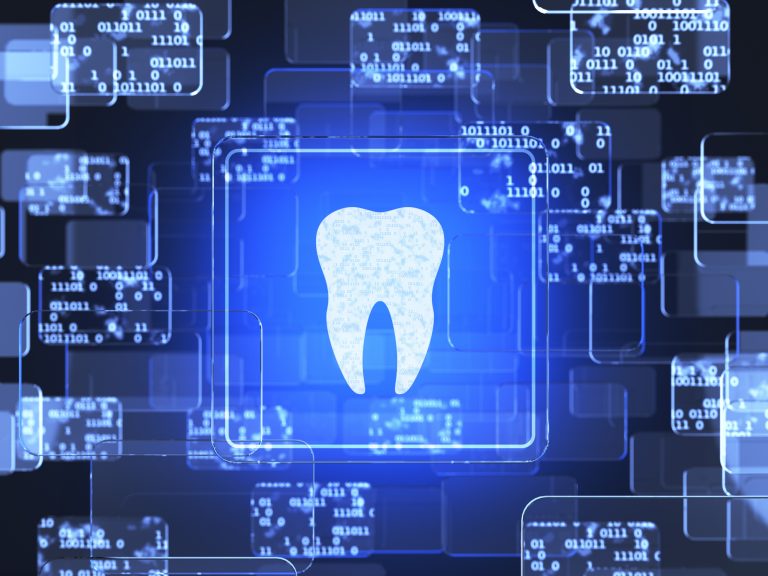 The human brain processes visual media 60,000 times faster than text. As a dentist, you might be wondering why it's important to keep tabs on what the brain does. Your job is to fix human teeth and improve your patients' oral health, right?
Well, that's correct, but only paints half the picture.
You're also a businessperson. Your dental practice needs to turn out a tidy profit, else you'll close shop and start pondering a career switch. This is where the human brain and digital signage comes in.
In this article, we're discussing how you can leverage the power of digital signage solutions to give your practice an edge.
But first…
What Are Digital Signage Solutions?
Digital signage solutions use technologies such as LED and LCD to display a variety of information, from digital images to video and text.
In your dental office, you can stick up digital signage screens in the waiting area, in patient rooms or even outside the premises.
Now on to how you can use them.
Attract Potential Clients with Digital Signage
Is your dental practice experience low foot traffic?
Like most markets, dental practices are facing ever-increasing competition for clients. To make your practice stand out, you have to aggressively advertise your services and market or promote your brand.
The are several marketing and advertising strategies you can deploy, from social marketing to TV advertising, but those will cost you a tidy penny. On the other hand, digital signage offers a low-cost yet effective advertising solution.
If your practice is located in a busy street or in a mall, for instance, a large digital LED screen outside your premises can go a long mile in attracting potential clients. As people walk by, they'll notice the display and know that it's a dental practice. Even though they might not walk in immediately, some will make a mental note and visit later on or tell a friend.
What if your practice is sandwiched between other dental clinics that also use digital signage solutions? Depending on how creative your display is, your brand can be the standout one.
Showcase Your Dental Offerings with Digital Signage
Menus might be a thing of restaurants, and it could feel a little insensitive to showcase menus to a person with an aching tooth, but we aren't talking about food here!
A dental office menu is a list of the services your practice offers, and it can also include the cost of those services. Use a digital menu board to showcase the variety of services and treatments you offer.
What is the importance of a digital menu? Isn't it more conversational when a potential client enquires about service availability from your receptionist or dental assistant?
Your view is valid, but the modern customer is addicted to digital things, and they like to save time. A menu board enables them to quickly identify whether you offer what they need.
In patient rooms, a comfort menu showcases the extras a patient can get. Such extras include special ergonomic pillows, nitrous oxide (laughing gas), blankets, moist towels, customized music selection, and slipper socks.
Display Your Promotions and Offers
Because a good chunk of Americans find the cost of dental treatment prohibitive, running promotions and offers is an effective way to attract new clients and keep existing ones hooked.
In digital signage, you have a solution that saves you money as you spread the word about your latest promotions and offers. You no longer have to print out marketing leaflets every time you run a promotion. All you have to do is feed the information into the signage, and update it accordingly as your sales and promotion strategy changes.
Another way to use digital signage solutions to promote and sell is to display a new offering.
Yes, we already talked about the menu, but this is a bit different. When you start offering a new dental treatment, for example, sliding it into the menu board isn't the best way to get it noticed. Dedicating a full screen to your new offering is the way to get more eyeballs on it.
Showing testimonials and reviews is yet another way to use digital signage as a promotional platform. And while we are at it, did you know 84 percent of people trust online reviews and recommendation as much as they trust a friend's word?
With that in mind, you definitely want to get many people reading those testimonials. Though the temptation might be there, don't shy away from showing negative reviews.
Potential clients certainly understand that you can't please everybody, and are more likely to trust a practice with a couple negative reviews, than one with a squeaky-clean reputation.
Entertain Your Guests with Digital Signage
About 35 percent of Americans don't bother seeing a dentist. Research indicates money is the primary reason for this, but one suspects the fear of dentists is also a factor.
As a dentist, there really isn't much you can to make dental treatments more affordable (you can run free consultations and other promotions once in a while), but you can help patients beat dental phobia. How?
Digital signage solutions enable you to entertain the guests in your waiting room. The more entertained they are, the less anxious they get.
Showing television feeds is one way to use digital signage to keep your visitors entertained. And it doesn't have to be a cable channel. Create a custom feed that shows relevant content, such as dental comedies.
If your practice has an active social media presence, you can also stream entertaining social content created by you and your followers. Ensure this is a curated feed. Running a live feed is risky, because some users may share inappropriate and offensive content.
Educate Your Victors
As a dentist, you have a duty to raise dental health awareness in your community.
There are several ways to achieve this. You can provide oral health education to patients when they visit your office, release a brochure or newsletter periodically, run a dental blog or use digital signage.
Let's explore how you can use digital signage to educate your visitors.
Share Oral Health Tips
Brush and floss your teeth at least twice a day, and visit a dentist at least twice year. Who doesn't know this surely?
Well, it easy to assume that people know the basics of oral health, but the truth is some Americans don't have access to dental health education. Even if your target market comprises the elite middle class, there is no harm in reminding them.
With digital signage, you're able to share a wide range of oral health tips. This can include text, as well as visuals.
Display Procedure Demos
Wouldn't you like your patients the know about a tooth removal or enamel filling procedure before you lay them on your table? An enlightened patient saves you time.
Now you don't have to physically demonstrate a dental procedure to a patient. Just feed how-to videos into your digital signage board and let your visitors get a view of various dental procedures.
Share Industry Information and News
Dentists should always stay abreast of industry news and trends. For example, newer dental technologies are emerging every day, if you don't have your ears on the ground your practice will lag behind.
Your visitors too should also know what's happening in the industry, and there is no better way to let them in on the news than using a digital signage screen. Just enter the information and push it live!
Educate Them About Your Brand
90 percent of consumers prefer to buy from brands that engage in responsible and sustainable practices.
If your dental office engages in such practices, thumbs up. But how will your clients know about your efforts?
Simple! By now you already know the seemingly endless powers of digital signage solutions. Craft your brand's story and display it for all to see.
Digital Signage Gives Your Dental Practice an Edge
Evidently, digital signage solutions are good for your business. From enabling you to inform and entertain your patients to giving you an effective marketing platform, you have every reason to invest in them.
Keep in mind, though, putting up digital signage is only half the job. The other half is ensuring the content going up is clear and engaging. If creativity isn't your strong suit, hire a professional to create and manage the displays.
Need more dental practice management tips? Stay hooked to our blog.