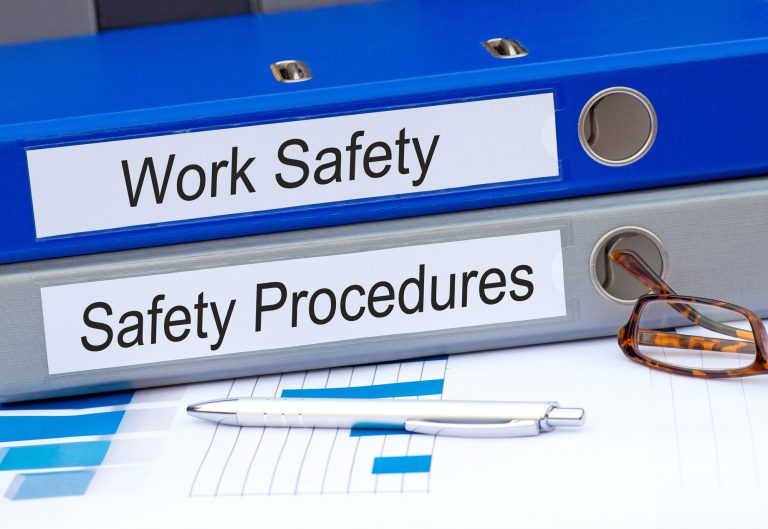 Are you concerned that your dental practice isn't in line with current safety regulations?
Can't remember the last time that you had a meeting in your office to discuss the best safety and security practices?
If so, then it's time to make an immediate change. Start here.
In this post, we'll tell you some of the most important safety standards that you need to take into consideration when it comes to your dental practice.
Remember, promoting safety in the workplace starts with you.
Keep on reading to learn to create a dental office inspection checklist that's in line with regulatory standards and protects everyone on your team.
Personal Protective Equipment Regulations
If you want your dental office to be in line with OSHA safety standards, you need to supply your team and your patients with personal protective equipment.
Usually, this includes things like protection for eyes, scrubs, gowns and gloves, and disposable masks. Even if your team members decide to purchase their own equipment and protective clothing, you're still responsible for making sure it's in line with OSHA standards.
You are also required to make sure that all of the clothing in your office and gowns worn by your team members are properly laundered. In some cases, this means you may choose disposable items.
In other instances, you may decide to place a washer and dryer in your practice.
You also need to keep all of your equipment clean and properly functioning.
Protection Against Bloodborne Pathogens
As a dental professional, you'll likely often come into contact with bodily fluids and secretions like saliva and blood.
The bloodborne pathogens standard is a crucial part of your safety policy, as it requires training on how to lower the risk of infections and diseases spread from patient to dentist (and vice versa) through these pathogens.
It also covers how to properly regulate hazardous waste, ensures that your team members have received the proper vaccinations, and much more.
You'll need to familiarize yourself with proper needle safety and invest in a good number of sharps containers for proper disposal. However, the location of these sharps containers is not specified by regulations.
You also need to make sure that you have a written Exposure Control Plan in place in case anyone is exposed to these potentially hazardous pathogens and materials.
See a template for a proper plan at this link.
Your staff will also need to ensure that they're in line with the immunization requirements of OSHA and other boards. Usually, they'll need to show proof that they've gotten the Hepatitis B vaccination within ten days of employment. The employer must pay for the vaccination.
Also, check the CDC website to learn about other vaccinations that may be required or strongly recommended in your state of operation.
Radiography and Hazards
Additionally, when you're creating your dental office inspection checklist, make sure that you've properly labeled and classified all of the chemicals you use in your dental office.
Usually, these labels require some form of pictograms that help team members to better identify the hazards.
You'll also need to have safety sheets printed out, and eyewash stations in case an employee or patient comes into contact with any of these chemicals.
You must also be sure that you have properly handled and inspected any nitrous oxide gases that you use in your dental practice.
When it comes to radiography, you'll need to prove that you're doing everything you can in order to limit the exposure of patients and your team members.
They'll need to wear dosimeters if pregnant. You'll need to ensure your employees are standing behind x-ray beams, holding the machines at the right height, and much more.
Preparing for Emergencies
Of course, it's not just medical safety that you need to take into consideration when you're evaluating the safety standards of your dental practice.
You'll also need to ensure that you're ready to tackle a variety of workplace emergencies.
Make sure that you have the proper smoke alarms and carbon monoxide detectors installed in your office. You'll also need to make sure that you have the proper equipment to put out a fire, should something in your office combust or in the event of an electrical fire.
Learn more about the proper equipment, including which size and type of fire extinguisher is right for you, on the A Total Solution website.
Additionally, we strongly suggest having a standard first aid kit in the event of minor cuts, scrapes, and bruises.
Looking for More Advice on Dental Safety Standards?
We hope that this post has helped you to better understand the dental safety standards that your office will be required to comply with.
Remember, it is your responsibility to protect both your employees and your patients from chemicals, pathogens, and other safety risks and hazards.
We recommend that you review your safety policy with your team once a month.
Promoting safety in the workplace doesn't just help cut down on illnesses and save lives — it can also save you from having to pay hefty fines if you're found to be in violation of safety odes.
Are you in need of additional advice about how to keep your dental practice in line with compliance and safe in general?
We can help.
Be sure to spend some time on our website and blog to familiarize yourself with the regulations and create a safe environment for everyone who walks through your doors.