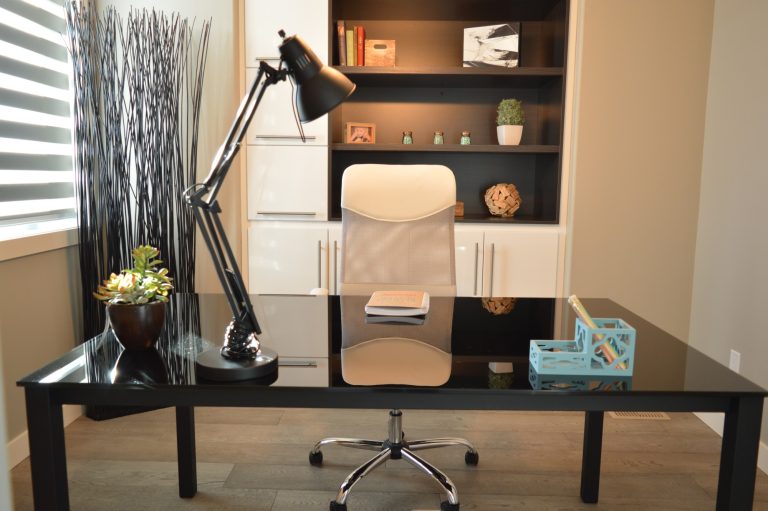 The average person will spend a little over 13 years of their life at work. Since you are going to spend so much of your life at work, you need to make sure you love how where you work looks.
How to decorate an office is different than how to decorate a home. Since other people are going to see it and you want to put off a certain vibe, you need to think about other people more when you're decorating your office.
Continue reading this article to learn how to decorate your office at work.
How to Decorate an Office and Make it Visually Appealing
As you're commuting to work, you are thinking about putting some thumb tacks in your kid's photos on your wall and calling it a day. But you know that's not going to cut it in a dentist office.
You want to ensure your workspace looks professional and appealing. The following tips will help you decorate and stay professional.
1. Plan Before You Start
If you start piecing your office decor together before you plan, you might start out okay but in the end, the result may not be the best.
Measure the dimensions of your room, figure out the colors you want to incorporate and consider working with an interior designer. Interior designers can help you see things you might not have otherwise noticed.
2. Wall Art
Blank walls are boring and unwelcoming. Every office and room should have wall art. Many people decide that creating a theme is a good idea.
Try different sizes of wall art to see which ones work the best for you. If a room is small, you don't want to overdo it with large pieces of art.
3. Lamps
Lamps are a functional part of your office, but you can also make it a statement piece. Find a lamp that says something about you and add it to your space.
If you love cats or dogs then you might decide to get a cat or dog lamp. It doesn't have to be in that shape but you could have a drawing or it or something similar.
Make sure you get a lamp that is going to give enough light and fit into the space you have for it. Even if it looks like a nice lamp, if it isn't going to work for your space, you should pass on it.
4. Create a Wall With a View
Even if you don't have a great view in your office, you can create a wall that gives you a view. Whatever view it is that will inspire you to keep working and to feel calm is a good view.
Giving your wall a calming feeling will help your patients as they are waiting for their dentist appointment. Many people are ill at ease when they are at the dentist because of a bad experience or something negative they've heard.
Many people are at ease when they see water, butterflies or meadows. Any calming landscape is a good idea and if it fits in with your brand, that is even better.
5. Get Rid of Clutter
When you're decorating, you're likely to notice just how much clutter you have on your desk and through the rest of your office. Now is the perfect time to get rid of this clutter.
If you get rid of all unneeded items, you can reward yourself with something new and beautiful to put in this new space. A cluttered office doesn't make your patients feel good about their experience and can actually add to anxiety.
If you don't have time to go through all of your clutter, task one of your employees with going through your clutter. When you do this, you'll free up your time, but you'll also keep yourself from keeping things that should have otherwise been thrown out.
6. Side Table
A side table can help with your office organization. Instead of having everything on your main desk where it can distract you, you can put flowers, planters and more on your side table.
Make your side table an extra fancy one to add a little to your office. Paint it a bright color or draw a design on part of it.
With so many different types of side tables, you need to figure out how you're going to use these side tables before you buy besides for the ones that are meant for your personal office space.
Having side tables in the waiting room makes it easy for people to set their phones down or to place magazines on. People often enjoy shuffling through a good magazine as they are waiting for their appointment time.
7. Area Rugs
Area rugs can be bright and colorful or you might add a solid color to a room that is already popping with color.
Look at the size of your room as well as its shape before you decide on the area rug that you're going to use. You may want to set furniture on at least one end so it doesn't "walk" around your office.
You may even find it helpful to try out a couple of different rugs to see which ones get the best reception from your patients.
Is Decorating Stressing You Out?
Now that you know how to decorate an office, you may have more ideas than you can handle. If you're stressing out about your office decor, read our blog post on how to stop stress in its tracks today.