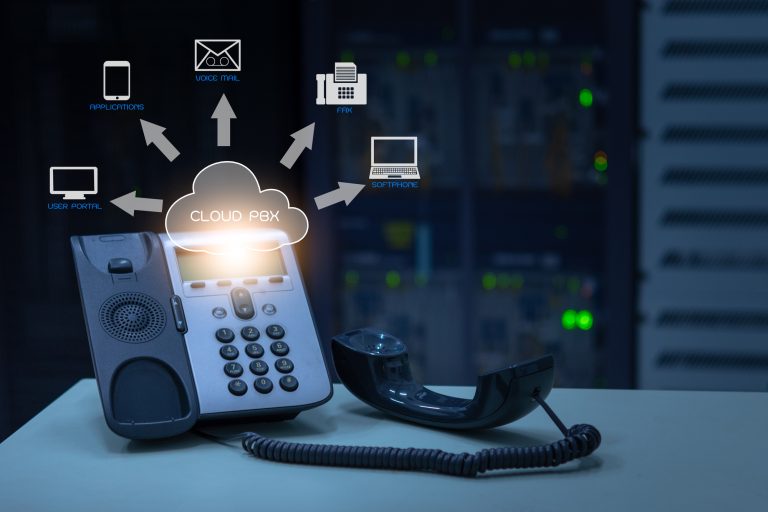 65% of the American adult population will visit the dentist at least once every 12 months. Given that the US population has been booming as of late, the opportunity to nab new clients in 2019 and beyond has never been better.
The problem is that with opportunity comes competition.
More people are graduating from dental school than ever today and those graduates are all pouring into a progressively impacted dental profession which is diluting the number of clients that can be seen by each office.
The solution to that problem? Market tirelessly and cut expenses.
Among the lowest hanging fruits we think there is when cutting expenses is transitioning from a standard landline to business VoIP (voice over internet protocol).
VoIP phones operate through the internet and can provide your dental practice with a ton of benefits. Below, our team shares with you just a few of VoIP's core advantages.
1. You'll Save Money
The primary advantage to installing a business VoIP system in your dental office is that you'll immediately enjoy savings.
When you utilize traditional landlines, you're paying for the capital investment phone companies made in order to lay the physical cable required to install phone services across the country.
In comparison, VoIP runs through the internet. Consequently, VoIP companies have nominal capital investments to worry about when shaping their pricing and you'll enjoy a much lower monthly rate.
2. There are a Thousands of VoIP Providers
Depending on your area, you can probably only do business with one or two traditional phone providers. With VoIP, since the service is web-based, you have access to every provider in the country!
Your geography no longer limits your choices.
That reality not only allows you to shop around for and switch VoIP providers easily, it also makes it so VoIP providers are ultra-competitive when it comes to features and pricing.
3. Scalability
VoIP phone services scale extraordinary well.
At the click of a button, you could have 50 phone numbers set up for each of your 50 team members. On the flip side, you could have 4 phone numbers set up for your small team.
The point is that as your team size fluctuates, a simple call to your VoIP provider can make it so your VoIP services fluctuate with your needs.
You'll never pay for lines or features you're not using and you'll never be without what you need when you need it.
4. Growing Reliability
One of the primary concerns people have with business VoIP is that they worry it's not going to be as reliable as traditional copper wire phone systems. While that criticism had merit years ago when VoIP was first getting its footing, today, quality isn't something to be concerned with.
If you have a solid internet connection, you can be sure that a high-quality VoIP services provider will be able to deliver you high-quality calls with little to no downtime.
Read more about the growing reliability and benefits of business VoIP.
5. Business VoIP Allows You to Take Your Office With You
When somebody calls in to book their first appointment, missing that call could mean losing their business forever. Therein lies another key advantage of VoIP phone services.
Since VoIP is web-based, you can download an application on your mobile phone that can automatically forward your calls so you can receive them whether you're at your desk or you're on summer vacation.
Think of how strong 2019 could be for you from a client acquisition standpoint if you didn't miss a single client phone call all year… VoIP can make that possibility your reality.
6. Access to Robust Analytics
As with all businesses, part of running a successful dental practice is selling.
Selling often manifests itself for dentists in the way of calling clients to remind them to use their insurance coverage or even cold calling people in the area who may be in need of a dental provider.
Business VoIP makes follow-ups and cold calls worlds easier for you and your team.
Many VoIP providers can automatically record calls so you can review them for quality assurance. They can even store data about the people you call so you can make notes on who was receptive to contact and who wasn't.
Bottom line – your phone calls get a whole lot smarter when you're making them over VoIP. That added intelligence can make it so you enjoy much higher conversion rates when chasing down leads.
7. Simple Installation
If you're thinking about giving business VoIP a try, you could have your whole system set up in the next 15 minutes! We're serious!
Getting VoIP installed can be as simple as subscribing to a plan online, downloading an application on your phone, and being done.
Sure, you can order VoIP phone receivers for your office to get the full experience. But if your intent is to see how VoIP can improve your workflows as soon as possible, know that this type of phone service is ready whenever you are.
Wrapping Up Do You Need Business VoIP?
Business VoiP can single-handedly revolutionize the way your dental practice handles its client communications. Not only can it save you money but it can also make your contact efforts smarter, less-intrusive, and more productive.
We hope that our points above have made you consider upgrading your existing phone system to VoIP.
For more information on VoIP and other improvements you can make to boost your practice's success, read more content on the ADA Marketplace today!