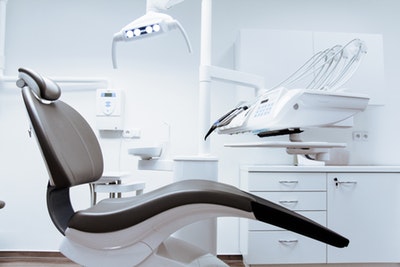 Ready to open your own dental office?
You may have the training, the equipment, and potential patients but do you have an office to set up shop?
Finding real estate nowadays can pose a lot of problems whether you're buying or renting one. It may be too expensive, the location is inconvenient, or you may have several disputes with your landlord.
These become even more of a nuisance if you're trying to find a space for your medical practices.
Sometimes, when you've already taken a medical office for rent, things written on the lease may prevent you from making a sustainable living. There may be times when you'll get kicked out for reasons unaware to you.
Read what we have below for common mistakes you should avoid when you're looking for a medical office space for rent.
Not Reading the Lease Agreement
You can trace a lot of your problems back to your lease agreement. Renting an office space for your medical practices tend to have special agreements in their leases.
Often, these special terms are about the ownership of your equipment should the landlord evict you. They can take away your tools, even if it's obvious that they're yours. Certain contracts can give you a lot of stress if you don't pay attention to what you're reading. You can avoid this by having a clear agreement with your landlord or lady.
If you've made it clear that the equipment is yours, you may face another problem: the cost. You may get charged with a hefty fee when you store your equipment in the building. Installation fees to provide space may also be more expensive.
To avoid such a high cost, make sure your office space is wide enough to hold your equipment. Keeping them in one room may save you a lot more money than you'd think.
Going for the Cheaper Options
While it may have been a good choice on the surface, cheaper options tend to cost you more in the long run.
They are cheap for a reason. Sometimes the reason is that it's in a new, upcoming area. Often times, it's because no one wants to rent them.
Reasons may vary on why people don't choose them. It can be because the neighborhood isn't the safest one around. Take a look around the building. Does the area look safe? Will your employees feel secure on their way to work or home?
Another reason may be the space itself. You have to make sure that you and your employees will have enough space to work. If not, you may find your business unable to provide even the most essential dental procedures.
You should also see if the area provides you with enough natural light to help you cut costs on electricity. Also, it should provide proper ventilation. No one wants to enter a dank smelling office.
Cheaper locations also have limitations to their spaces. Often, you will not be able to expand your space. If you manage to attract customers, you'll either need to expand or have to relocate. The latter option tends to be the choice for the most part, and this often leads to a loss in customers.
Agreeing to Sign a Personal Guarantee
There are times when you are struggling to meet the terms for the medical office space you want. Landowners will be happy to offer you a chance to give a personal guarantee.
Personal guarantees are legal contracts made to serve as a promise to fulfill an obligation should they be unable to pay a debt in full. Often, landowners use these to gain a lot of leverage over an individual.
It's true, they can get you your office space sooner. However, they tend to end up taking much more from you should you fail the terms.
You risk losing some of your personal effects like money, property, or even your license if you fail to fulfill the conditions of a personal guarantee. Even if you follow the terms and conditions, you may still lose your belongings.
Some personal guarantee conditions have clauses favoring the landowners if your lease gets defaulted. You can avoid them by going in depth when you're coming to an agreement with the landowner.
These tend to take a lengthy amount of time. You also don't have any leverage when signing up for a personal guarantee. It's a better option to look for another place instead.
Not Seeking Professional Help
Many leases can be difficult to understand for people unfamiliar with the language. These may often lead to many blunders that can lead to a drop in reputation and finances.
You can spend the time understanding the contract word per word. On the other hand, you can save yourself all that time from studying and hire a professional instead.
An experienced financial attorney can help you with all your troubles. They can negotiate the lease for you, give you renters insurance, and can provide you with a degree of financial security after you've signed the contract.
It's also a good idea to approach one if you find you're in need of legal advice. They can provide good counsel. They will also be upfront with the costs, so there are no hidden costs you need to worry about.
There are also certain attorneys who specialize in financial advice for medical practitioners. They have a better understanding of what you'll need in securing a medical space for lease. These attorneys can help you save a lot of money through all the leases you'll need.
Avoid These Mistakes When You're Looking for a Medical Office for Rent
With the help of this guide, you should be able to avoid the common mistakes in looking for a medical office for rent. Now, you should feel more secure with your finances and your business.
Come down and check out our website for more guides like this. Struggling with debt? This guide should help you manage your business' debt.