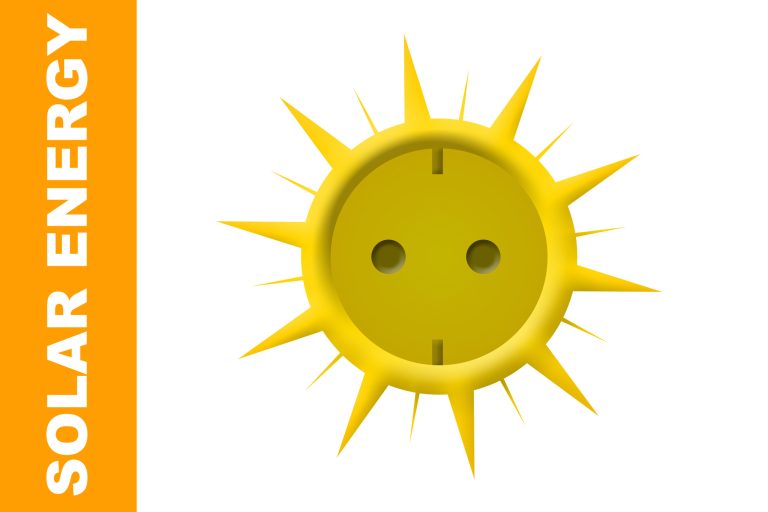 Our oceans are warming up at an alarming rate. We're experiencing extreme temperatures like never before. Fires, droughts, and frequent hurricanes are now part of our new normal.
And much of it we've done to ourselves.
It's enough to make us feel completely hopeless and helpless. Yet, there are steps we can take to lower our own carbon footprints.
We can reduce how much energy we use by simply turning off more lights. We can reduce how much plastic we use by not purchasing items made from plastic. We can even install solar paneling to use for our homes and businesses.
The best part is that much of these efforts also help us save money, too. If you're wondering what about the benefits of solar energy, look no further. We're sharing with you the benefits of solar panels.
Saving Money is One of the Top Benefits of Solar Energy
One of the best benefits of solar power is that it's free. We all know that the sun will shine again tomorrow and for a specific number of hours.
And the sun is free and always will be. Electricity costs are often a huge part of your monthly bills in a dental office.
When you install a solar panel system, you get to generate free power for the entire lifecycle of your system. And most solar panels last for at least 25 years. And even if you don't end up using 100% of the energy you consume, your electricity bills will still be drastically reduced.
Running a dental practice isn't exactly cheap. But if you invest in solar panels, within five to 10 years you'll find your solar panels are paying for themselves. That's one great way to reduce your stress levels.
It's Not a Huge Up-Front Cost
Many people mistakenly believe that buying solar panels is going to be a huge up-front cost. The solar equipment does cost a lot of money, but there are payment options available.
Don't be afraid to contact your solar company to talk about your budget. You may find out that there's a payment option that allows you to pay off the costs over a period of time.
Since you'll be saving money on electricity costs, you can put that extra money towards paying off the panels. You'll also receive tax benefits to help you reduce your overall costs.
Solar Renewable Energy Certificates
One of the best solar paneling benefits is Solar Renewable Energy Certificates (SREC). SRECs allow you to sell certificates to your utility.
You'll earn one SREC for every 1000 kilowatt hours (kWhs) produced by your solar power system. And depending on which market your dental business is in, an SREC can be worth up to $300.
That means you earn money just by installing solar panels on the roof of your dental practice. That's extra income you don't have to do anything to earn once the panels are installed.
There are already around 30 states and Washington D.C. who require utilities to produce a certain percentage of their electricity from renewable sources. Check if your state has renewable portfolio standards (RPS) or if your state has a renewable portfolio goal.
Help Promote Energy Independence
We often tend to forget how much power we actually hold as individuals to create positive change in our country. One of the greatest solar power benefits is that you get to help change the way our country gets their energy from.
In 2017, the United States imported 10.1 million barrels of oil every day from 84 countries. Yet, we have the capability available to us right now to become far less dependent on both foreign countries and crude oil.
Oil isn't renewable and neither is coal or natural gas. They also aren't benefitting our environment or our economy.
You can help. Click here for more info on solar power benefits.
Improve Employee and Patient Morale
Most people appreciate the efforts of others going out of their way to help save the environment. In fact, you'll find one of the added benefits of solar power is that patients and employees flock to you because of your commitment to the environment.
Don't forget that your employees want to share in the success and contributions to your dental practice. Showing that you care about your community and the environment can actually help reduce your turnover rate.
You'll find your employees are more engaged in the success of your practice and that their morale improves. You'll also find that patients are impressed by your commitment as well.
Show Off Your Commitment to Sustainability
You'll find that one of the best solar power benefits is that people will easily see that you're committed to sustainability. Potential patients and other businesses will see that as they drive by and notice the panels on your roof.
It's basically free advertising for your practice. Making sustainability as part of your practice's brand shows everyone your culture and values without you having to say a word.
Also, both consumers and communities are recognizing and rewarding businesses who choose to operate responsibly. It's a new and better way of doing business that has many rewards.
You can even use the fact that you are an environmentally friendly dental practice in your marketing efforts.
Shopping for Solar Power is Easy
For years the process of shopping for solar panels was a long and complicated process. Not exactly ideal when you're running a busy dental practice.
But times have changed. While there are now hundreds of solar companies scattered throughout the United States, it's still easy to find exactly what you're looking for.
Contact one for a free consultation and they can help answer all of your questions and address all of your concerns.
Learn How to Manage Your Practice Better
There's more competition in dentistry than ever before. One of the benefits of solar energy is that you can use it to get one step ahead of your competition.
But solar energy isn't your only option. Keep coming back to our blog to read our latest tips on how to manage your practice and your life more efficiently.