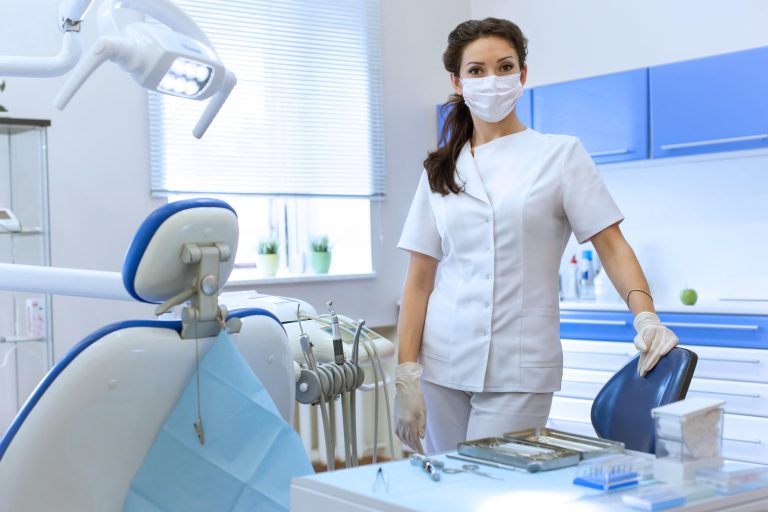 As of 2016, the average net income for a general practitioner was $188,580, and $333,540 for a specialist.
These figures show how a dental career can be quite lucrative. But before you get to a satisfactory income bracket, you need to work to improve your dental services. Having a successful dental practice is all about delivering quality services that ensure your patient's well-being and satisfaction.
The way you manage your office impacts your retention rates. As such, leaving lasting impressions on your patients should be a priority.
Some practices are already successful, and yours can be successful as well. This post is going to cover some of the secrets you should start using today.
Let's get right to it!
1. Improve Your Systems
The top 10 percent of dental practices understand that their internal systems are essential to their success. Using outdated systems can easily impact the quality of service you offer to your patient. This is because they might lead to delays or even downtimes.
For example, you can use a health information system (HIS) to capture, store, and manage patient information. A system that allows integrations makes it easier to access a patient's medical history, past lab test results, and prescriptions.
Sound systems should be future-proof to allow optimal productivity and profitability even with your practice's growth.
2. Create a Unique Practice
Being unique is all about giving your potential patients a reason to choose you over other local dentists. Therefore, you must identify, protect, and market your unique competitive advantage.
It doesn't matter whether you focus on a particular specialty or you offer different dental services. Creating a unique perspective on quality dental care services has the power to net and retain many clients.
After identifying the unique traits of your practice, use them in your marketing campaigns. This allows you to build awareness of your practice around those elements that make you unique. Plus, it's easier for patients to relate you with those unique traits.
3. Develop an Office Culture
Attracting new patients to your practice is ideal, but you can't support them effectively if your office culture is poor. Office culture is the personality and character of your dental office.
You can develop one by defining your leadership style, workplace values, behaviors, and communication systems. Keep in mind that your physical environment and office decor are crucial to your culture too.
Your office culture is basically how you run your office and how you treat your staff and customers. It should portray your unique way of doing things. Plus, it should be reflected in your day to day operations.
Work with your staff to make sure all values and expectations are clear. This will help to ensure that everyone is on the same page and that each person is working towards the same goal.
Your business plan should also highlight your culture. If you think your business plan needs some help, you can follow this link for more info on how to create a better one.
4. Embrace Digital Marketing
Well, this is the celebrated marketing that every new or small business settles on to attract new clients. It's something you should consider if you want to have a successful dental practice. After all, more and more people are using search engines, such as Google, to find local businesses.
Typically, it involves having a business website, which showcases your dental services, professional profile, and location. When optimized, your site presents an ideal tool for connecting with lots of local patients. You'll need to use keywords or search terms to optimize your service pages, titles, page content, and descriptions.
You should also create social media pages on Facebook and Twitter to engage with potential clients. Listing your dental practice in local business directories, such as Yelp and Google My Business, will make it easy for local patients to find you.
5. Leverage Patient Referrals
Do you want a cost-effective way of earning more patients?
A patient referral program is your answer.
Word-of-mouth referral can grow your patient base than even some marketing campaigns. A reliable and trusted recommendation from a friend, family member or even a colleague can help direct patients your way.
Keep in mind that online reviews are also word of mouth.
What people talk about you on social media platforms, Yelp, and Google My Business matters. You can have a referral bonus program to encourage your existing patients to refer other patients to you.
Bear in mind that for your referral program to work, the quality of your service should fulfill or even surpass your patients' needs and expectations.
6. Stay Actionable with Goals
Trying to grow a dental practice without reasonable goals can lead to paralysis.
In this case, you're likely to spend time thinking about how you're going to complete your day-to-day tasks. Without goals, this is going to be habitual, which is expected to undermine your operations.
Well, when you're starting out, things tend to be slow. It's okay to have unattained goals, but it's never okay not to have goals. Be sure to set measurable, reasonable, and clear objectives.
Ensure you have written goals instead of keeping them in your head. This will allow for easy tracking to see how you progress month to month.
7. Train and Grow Your Staff
The truth is that you can't get a successful dental practice by doing everything alone.
You can expand your team to provide a variety of services to your patients. A good team can have a general dentist and specialists, such as orthodontists, kids' dentists, cosmetic dentist, dental hygienists, and more. Having such specialists in your team will ensure a broad range of services and thus, more clients.
Still, you need to ensure your team is well-trained. This includes your front desk team, nurses, and other dental professionals. Their communication skills and attitude should impress your patients.
There are advanced professional training and education programs that can be quite helpful in upskilling your team on the latest dental developments and techniques.
Grow a Successful Dental Practice
The truth is, you won't get a successful practice straight off. If your practice is new, you can expect stiff competition from existing dental offices. However, with streamlined objectives and patient-oriented services, it's possible to experience substantial growth.
If you're looking for tips on how to grow a successful dental practice, the ADA marketplace is your trusted source of information!