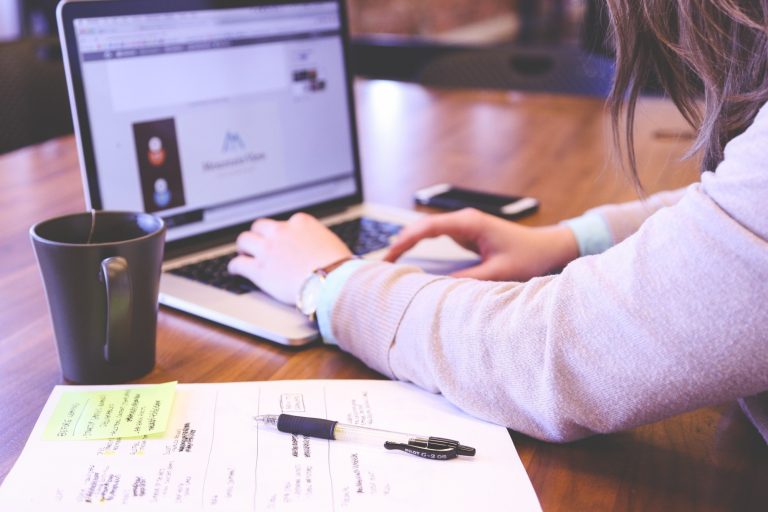 In 2017, around the globe, laptop sales totaled up to $101.7 billion, with 161.6 million laptops sold.
With how popular laptops have become, it's almost impossible to run your general dental practice without one.
Because of how popular they are, you'll have access to all kinds of different options and choices. Here are some of the best ones to fit any type of budget or need for your dental practice!
1. HP EliteBook 800 Series
The HP EliteBook 800 Series laptop is actually one of the more affordable top business laptops.
You'll get a 256 GB hard drive, 8 GB of RAM, and an Intel Core i5 processor to ensure that you can run all the dental software you need to.
There are plenty of different sizes with this laptop as well, so you can really find one that meets your office's needs. You can get one anywhere between 13 and 15 inches in size. There are all kinds of different screen resolutions to choose from as well.
HP has also upgraded their security software, so you can rest assured that your patient's personal information will remain safe on this laptop.
2. Lenovo ThinkPad X1
Lenovo figured out how to make a good laptop, and once they did, not much changed between their newer models. However, the Lenovo ThinkPad X1 might be the most popular one.
This one is extremely powerful with an Intel 10th Generation Intel Core processor. You'll get a really long battery life on this one, but the battery doesn't make the laptop weigh too much. In fact, it only weighs about 2.4 pounds.
The keyboard is great for filing paperwork and typing patient's information, and with a 4K screen, you'll be able to see everything clearly and brightly.
3. Chromebooks
Depending on how much work you're going to be doing on the laptop for your dental practice, you might be able to just use a Chromebook.
They don't come with much internal storage, but instead, everything will be saved on a Google Drive in the cloud. If you need to share files across other laptops in your practice, this might be a better solution for you.
They're relatively cheap and also easy to use. They don't have all the features that a Windows computer would have, but you can still download Adobe products and Microsoft Office from the Google Play Store.
4. Apple MacBook Pro
One of the most popular laptops for businesses and personal use is the Apple MacBook Pro. Apple put a lot of work into creating the perfect laptop, which is why this laptop is a little bit pricier than some of the other ones on this list.
This sleek and minimalist laptop can really help to set the tone for your office and make it feel more sophisticated and relaxed.
Inside the computer, you'll have a Mac OS system, 8 GB of RAM, a 128 GB SSD, and an i5 Core processor. However, that is only just with the base model. If you want better specs, you can pay more for the upgraded models.
5. HP Elite Dragonfly
This laptop was designed to be a business laptop, and it's very aesthetically pleasing and beautiful to see. This laptop has hinges on it so that it can easily convert into a tablet or a laptop depending on your needs.
If you're going to be taking the laptop all around your dental office, you won't have to carry much as this laptop only weighs 2.2 pounds.
The screen is only 13.3 inches, but it's vivid enough that you should be able to see everything that you need to.
6. Microsoft Surface Pro 7
Microsoft has also jumped in the game and start making high-quality tablets and laptops. This 2-in-1 laptop can be perfect for filing paperwork or just jotting a few notes down.
This computer has a USB-C port, which is rare for computers to have. However, one of the best things about this laptop is the Alcantara fabric that covers the inside of the computer. Your hands can rest on this soft, almost velvety fabric while you spend hours typing.
The Surface Pro 7 isn't the perfect computer, but Microsoft is working on making continuous updates to provide an even better laptop for consumers.
7. Dell XPS13
If you need to ensure that your dental website runs perfectly, you could use the Dell XPS13.
This computer is strong, but the best thing about it is how portable it is. While you use this one, you can travel from office to office ensuring that each patient's records are updated or that their next appointment is scheduled.
This computer comes with an Intel Core 8th Generation i7 Processor, a 256 GB SSD, and 8 GB of RAM.
8. Dell Latitude 9410 2-in-1
Lastly, you should check out the Dell Latitude 9410 2-in-1.
Even with the screen brightness turned all the way up, this laptop will last for sixteen hours before you need to recharge this. This is enough to get you through one or two workdays without having to worry about being seated at a desk to charge it.
You'll also be able to use this device like a laptop or a tablet, depending on what your needs are.
Learn More About What Laptop to Buy for Your General Dental Practice
These are only a few laptops you could purchase for your general dental practice, but there are many more that you could purchase.
Before you buy one, make sure that you do all your research to ensure that you choose the perfect one. We know that it can be overwhelming, which is why we're here to help you run your successful practice!
If you enjoyed this article, make sure that you explore our website to find more articles just like this one!